Subsea 7 Job Vacancy : Deputy Construction Superintendent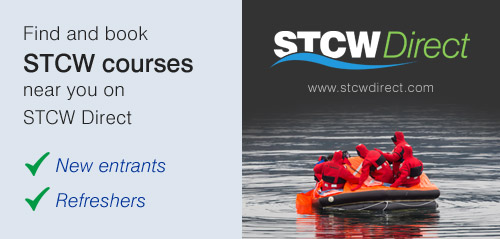 Subsea 7 is a world-leading seabed-to-surface engineering, construction and services contractor to the offshore energy industry. We provide cost-effective technical solutions to enable the delivery of complex projects in all water depths and challenging environments.
We are recruiting to fill the position below:
Job Title: Deputy Construction Superintendent 
Vacancy ref: 60890
Location: Lagos
Business area: Surf and Conventional
Contract type: Contract
Languages in which you may apply: English
Functional Unit: Africa Operations

Overview of Role
The Deputy Construction Superintendent is working in Operations Department.
He is part of preparatory works post Engineering and pre start-up of topside works.
He will support the Construction Superintendent and the Hook-up Lead to prepare the mobilisation of personnel and material / equipment relative to the scope of work.
Offshore he will support the Construction activity under the directives of the Construction Superintendent.
As Deputy from Construction Superintendent, he will work closely with him to gather a solid knowledge of hook-up ways of working and technical skills.
Reports to:
Construction Superintendent (directly)
Operations Manager (functionally)
Specific Key Responsibilities & Activities during Tender and PROJECT
Understand and review of preparatory works and job cards post Engineering and design including planning and sequence of work
Participating to offshore survey during Engineering Phase
Following prefabrications in yard (if need be)
Participating of preparations of procedures relative to lifts as required
Support the Construction Superintendent for consumables, tools, equipment requirements
Following requisitions and technical proposals from suppliers
Support the Construction Superintendent for personnel requirements as Welders, Pipefitters, Riggers, Scaffolders, Supervisors
Preparation of materials / equipment prior to off-shore works
Following mobilization of personnel and hook-up Spread
Support planning development
Lead part of the construction scope under Construction Superintendent supervision.
Authority/Dimensions
Technical proposition relative to scope of work
Leading some limited construction aspects relative to scope of work under the directives of Construction Superintendent
Key Relationships/Stakeholders
Internally:
The Deputy hook-up superintendent will regularly interface with the following:
With Engineering Department for preparatory works
With Yard regarding prefabrications
With Installation Engineering regarding lifting operations
With SCM Department for all requisitions of tools, equipment and consumables relative to scope of work
Externally:
Participating of meeting with clients and Safety walkthrough.
Person Specification
Two-year technical degree (French BTS) in Structural, Mechanical, Piping, Metalwork
Minimum of 5 years' experience in metalwork, piping, structural (refinery, nuclear, offshore)
Good technical knowledge in structural and piping
Curiosity and strong will to learn
Leadership regarding folks and supervisors
Fluent French, spoken and writing
Fluent English, spoken and writing
Experience with fabrications in yard, topsides works or lifting will be a benefit
Knowledge regarding estimating man-hours will be a benefit.
Organization Structure:
Please refer to AFRICA P&O Organisation Charts for more information.
Working Conditions
Based offshore during operational phase
Base onshore for preparation, pre-mobilization and fabrication follow up
Rotation system:

Offshore: 5 weeks ON, 5 Weeks OFF
Onshore: 10 weeks ON, 3 weeks OFF
This position is linked to Subsea 7 job capsule.
Application Closing Date
1st April, 2019.
The post Subsea 7 Job Vacancy : Deputy Construction Superintendent appeared first on Jobs in Nigeria – http://jobsinnigeria.careers.