Amaiden Energy Nigeria Limited Job Vacancy : Construction Site Lead II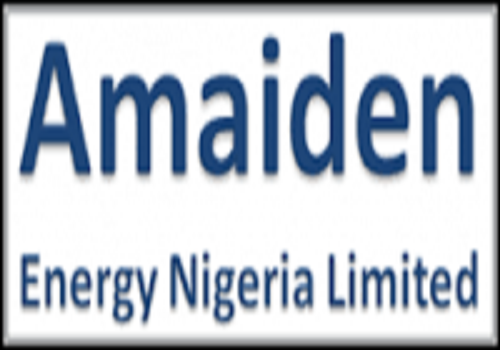 Amaiden Energy Nigeria Limited, (formerly Moody International Nigeria Limited) was established in 1996 as a partnership between Moody International Group and Nigerian investors. Since commencing operations in March 1997 the company continues to grow and exerts its presence in numerous Projects in the Nigeria Oil and Gas Industry.
We are recruiting to fill the position below:
Job Title: Construction Site Lead II
Location: Nigeria
Category: Building and Construction
Job Type: Contracts
Job Nature: Resident
Main Functions
Lead Site Safety
Lead company site team (as assigned) for completion of construction activities in accordance with project objectives, priorities, and contract specifications
Serve as member of the Project Team (PT) when project assigned
Oversee the execution of fabrication, construction, and hookup
Coordinate activities of site safety, technical, and quality inspection personnel
Determine if corrective actions are needed in order to meet project objectives, and work to have these implemented
Coordinate site interfaces between contractors (and subcontractors) with Production Operations, Drilling, and other ongoing projects as applicable
Report progress, performance, initiatives, issues, and challenges to Construction Site Manager or Project Manager as appropriate
Tasks and Responsibilities
Champion the Company Sites Leadership Expectations
Champion on-site safety awareness and safe performance with contractor and among Project Team members
Lead/assist in preparation and development of construction planning deliverables (Pre-Check Point 2)
Interface with contractor on a day to day basis
Provide input in the review and development of contractor's detailed plans and procedures
Monitor and appraise contractor's performance and recommend corrective action to be taken where deficiencies are detected; verify actions are taken
Coordinate resolution of construction related issues with guidance from supervisor
Establish, implement, and maintain verification process for mechanical completion
Utilize best practices, Comes, and other current Construction systems/tools
Ensure appropriate materials management system is implemented at site
Coordinate with on-site personnel regarding planning and implementation of fabrication, construction, and mechanical completion activities
Participate in company's learned reviews and provide input to close-out report sections upon completion of work
Ensure execution of the contract is in compliance with contract specifications
Ensure change requests are in accordance with Management of Change Plan
Provide input to appraisal process for assigned site personnel
Manage the project business services and contracting and materials management organization and functional interfaces through the Execution Stage
Job Requirements
10+ years experience in-field Construction planning, execution, and completions
5-10 years site experience
B.S in Engineering, Construction Management, or Technical Degree
Willing to travel (domestic/overseas) to project sites
Past Construction Site Lead experience on major capital project
Application Closing Date
28th February, 2019.
The post Amaiden Energy Nigeria Limited Job Vacancy : Construction Site Lead II appeared first on Jobs in Nigeria – http://jobsinnigeria.careers.