Connect Rail Services Limited Job Vacancy : Business Analyst Intern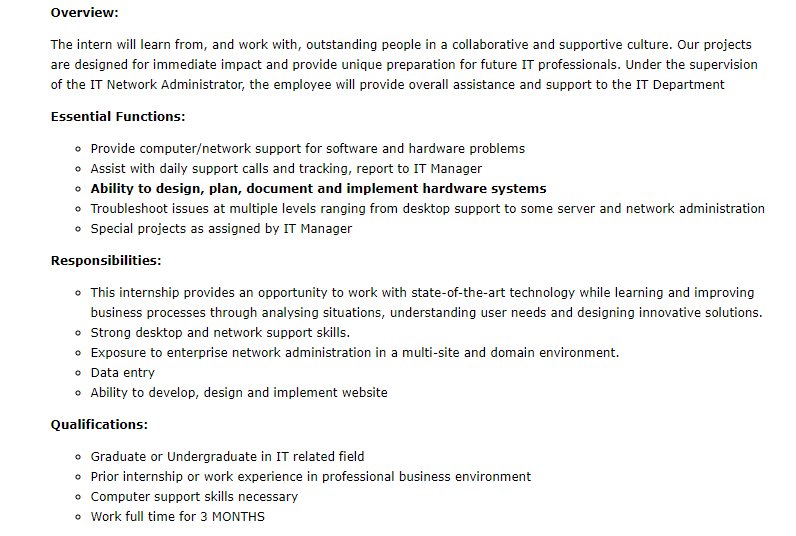 Connect Rail Services Limited – Our company, Connect Rail is at the cutting edge of leveraging rail and in-land waterways in transporting heavy-lift goods by taking the pressure off the road network. Our vision is to build a Pan African logistics business committed to unlocking the challenge of moving goods across the continent
We are recruiting to fill the position below:
Job Title: Business Analyst Intern
Location: Lagos
Job Description
Business Analyst Interns assist with a company's business analysis processes and help completing various projects. Intern Analyst will be required to carry out the functions listed below and in addition, any other responsibilities that may be given:
Strategic Business Planning: The Intern Analyst is expected to assist with the process of developing business plans for clients to unlock value opportunities in their sectors. An end-to-end understanding of how businesses create value is very important in achieving this responsibility.
Research and Analysis: With research being a very integral part of the Intern Analyst's work process, s/he is also expected to support the development of industry intelligence and the smart adaptation of this intelligence to help solve client's problems and take advantage of value opportunities. Ability to aggregate and make sense of seemingly disparate bits of information is very critical to delivering on this responsibility.
Financial Forecasts / Modelling: The Intern Analyst is also expected to assist in the development of financial models for business planning and investment appraisals to help engender better management decision making. The Intern Analyst must have a robust understanding of quantitative models for business finance.
Initiatives Management: The Intern Analyst will regularly have the responsibility of driving the implementation of initiatives within Connect rail services limited. These initiatives are critical to the achievement of the organization's objectives.
Business Development: The Intern Analyst is expected to work with the business development team on initiatives and marketing activities designed to grow the business including contributing to the firm's online blog, driving the business' media channels, creating case studies, white papers, facilitating knowledge sharing sessions and learning programs and other marketing related content development activities to support marketing and business development efforts.
Client Relations: The Intern Analyst is also a key part of Connect rail services limited client engagement process and must, therefore, be able to develop and manage close relationships with clients.
Requirements and Responsibilities
Bachelor's Degree in an appropriate field of study or equivalent work experience
Ability to work independently and with others
Extremely organized with strong time-management skills
Application Closing Date
Not Specified.
The post Connect Rail Services Limited Job Vacancy : Business Analyst Intern appeared first on Jobs in Nigeria – http://jobsinnigeria.careers.