Solidarites International Job Vacancy : Field Coordinator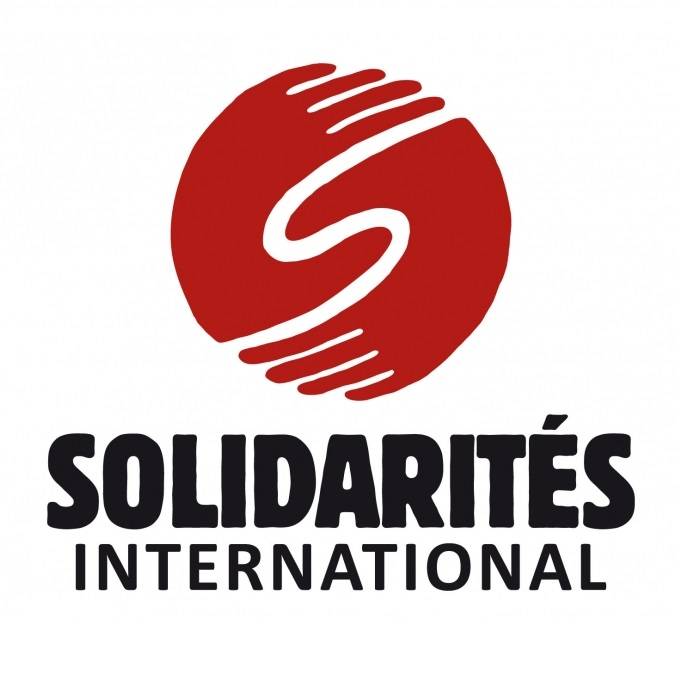 Solidarités International (SI) is a French humanitarian organisation operating for over 35 years who is committed to providing aid in the event of conflict and natural disasters. Our mission is to provide aid as quickly and as efficiently as possible to endangered populations by meeting their vital needs: water, food and shelter.
SI has started activities in North-eastern Nigeria in August 2016 in the fields of Wash and is now intervening in 4 areas of the state for Wash and Shelter activities.
We are recruiting to fill the position below:

Job Title: Field Coordinator

Job number: SRH03385
Location: Ngala, Borno
Desired Start Date: 04/03/2019
Duration of the mission: 1 year
About the Mission
Solidarites International opened the Nigeria mission over the summer 2016. Starting with a single project, this mission has quickly expanded and SI is now a major WASH and shelter actor in the Borno State.
The current political and military crisis has affected millions of lives in the area and SI is answering the needs of displaced populations and host communities in Borno State. The targeted areas of intervention are WASH, shelter, logistics, food security and livelihood.
Programs Currently Running:
Multi-sectorial WASH and FSL project funded by EuropeAid over 3 years in consortium leaded by ALIMA –  started in January 2018 in Monguno, Ngala, Askira/Uba
Logistic Platform project funded by WFP in Monguno
Emergency WASH and Shelter response funded by OFDA – Maiduguri, Monguno, Dikwa, Ngala
Emergency WASH in Health funded by ECHO – in partnership with ALIMA (leaded by SI) in Maiduguri and Monguno
Emergency WASH funded by ECHO in Maiduguri, Monguno and Dikwa
This mission is strong and has potential to continue developing relevant and mandate-based interventions to cover the humanitarian needs in the area and to ensure a real humanitarian impact. The team is well staffed with very diverse profiles (former SI, former national staffs from several SI missions, various backgrounds and technicalities). Overall, the atmosphere is very good, people get along well and they love to play volleyball on Sundays.
Here are the key numbers and information about the mission:
5 bases (Maiduguri, Abuja, Dikwa, Ngala and Monguno) plus Coordination Office in Maiduguri.
The number of expatriates is around 20
The national staff are approximately 220
The total budget of the mission is around 7,5 million euros
About the Job (1/2)
In Ngala, SI is Working on Two Main Interventions:
Emergency response to provide WASH interventions in both hard and soft components that include borehole drilling, pump & water supply rehabilitations, latrines & shower constructions, hygiene promotions under both OFDA, NHF and EU (which is an early recovery project)
Implemention of FSL in promotion of small scale farming (seeds + tools), IGA's and VSLA, Cash Transfers (harvest protection) and livestock.
Ngala base has currently 40 national staff and 2 expatriates. The overall budget of the base is around 5 million.
General Objective
The Field Coordinator has the role of delegated Country Director in the area of operations
He/she proposes a regional strategy according to the geopolitical and humanitarian context, and ensures its implementation once validated
He/she checks and ensures that projects are carried out in accordance with the Solidarités International charter, respecting all internal and contractual procedures
He/she mobilizes the material and financial resources necessary for programs to run smoothly, and supervises resource management
He/she coordinates the teams in place and is responsible for their security in his/her assigned zone
He/she is the Country Director's direct contact and representative.
Main Tasks
Coordination and Strategic Orientation:
Within his/her intervention zone, monitor and analyse the humanitarian, political, cultural, social and economic context.
Within his/her intervention zone, propose and develop an operational strategy in line with the association's policies and the population's needs.
Within his/her intervention zone, propose new operational directions according to how the context develops
Relevance and Operational Quality / Operation Monitoring:
Ensure the coordination, development, monitoring and evaluation of the programmes implemented within his/her intervention zone
Ensure that the programmes in his/her intervention are relevant and consistent.
Ensure that the programmes in his/her intervention zone are implemented in accordance with the annual operational strategy, Solidarités International's technical requirements and financial donor' criteria.
Resource Management:
Propose the human, financial and logistical scale for his/her intervention zone and its organisation
Ensure that financial resources and other means necessary for accomplishing projects in his/her intervention zone are mobilized.
Guarantee the appropriate use of resources in his/her intervention zone
Human Resource Management:
Build and maintain a team dynamic which enables the objectives of Solidarités International to be carried out in his/her intervention zone
Promote the ethics and values of Solidarités International
Monitor the implementation of Solidarités International's human resources policy and procedures (recruitment, EAP, etc.)
Monitor the personal and professional stability of Solidarités International employees and ensure that an adequate living and working environment is maintained
Manage associates placed under his/her direct supervision
About the Job (1/2)
Security:
Responsibility for the security of teams and property in his/her assigned zone, under the CD's supervision
Monitor and analyse the security situation and ensure it is understood by teams
Ensure that all new arrivals in his/her intervention zone are given a geopolitical and security briefing
Ensure that all documents and procedures relating to security are updated regularly
Ensure that all security rules and procedures are respected in his/her intervention zone
Ensure that a permanent security monitoring system is set up
Ensure the immediate management of any security incidents occurring in his/her intervention zone and immediately notify the CD
Financial Backer Relations / Search for Funding:
Monitor and analyse financial donor strategies in his/her intervention zone
Participate, at the request of the CD, in the search for funding and ensure the financial stability of the organisation and the programmes implemented in his/her intervention zone
Strengthen relations between SI and donor representatives in his/her intervention zone
Internal and External Communication:
Ensure that documents produced in his/her intervention zone meet deadlines and quality standards
Ensure that all internal reporting respects the standard formats and procedures
Organise regular coordination meetings
Ensure that key operational information circulates properly, in his/her intervention zone and between the bases and the country coordination.
Representation:
Be the official representative of Solidarités International in his/her intervention zone for aid workers, administrative, political and local authorities, civil society and the media
Be an active participant in humanitarian forums and relevant coordination meetings
The Main Challenges
Contextual security analysis and security management after an electoral period
Implementation of programs before end of donor contracts.
Enhanced coordination in clusters
Cholera emergency response preparedness (necessary and appropriate stakes)
Management of Logistical aspects over summer (rain season)
Priorities:
Finalization of drilling works of deep boreholes, pump testing's and solar panel installations
Supervision and participation in report writing
Expansion of office space and storage area
Your Profile
Master's Degree or equivalent in related sectors
Previous experiences as a Field Coordinator in remote and unsecure areas
Ability to develop a strong understanding of the context
Experience in tensed context in terms of security;
Good and proven writing and spoken English are required;
Knowledge of French is an asset as the Cameroon border is close;
Good knowledge and experience on evaluation and monitoring tools and good analytical skills
Strong interpersonal and communication skills;
Organizational and analytical skills;
Anticipation and self-organization capacities;
Great work and stress management capacities;
Patience and diplomacy skills
Ability to set up and orientate coordination mechanism in an operational way
Ability to prior tasks and manage a large scope of work
Ability to manage a big team.
SI will offer you
A salary starting from 2600 Euros gross per month + valorization of your experiences
A monthly Per Diem of 600 USD
SI also covers accommodation costs and travel expenses between the expatriate's country of origin and the place of assignment.
Vacation:
During the assignment, a system of alternation between work and time off is implemented at the rate of on 7 working days every three months. For a one-year assignment, the expatriate will have a 7 working days break at 3/6 and 9 month (with 850 USD allocated by Solidarités).
To these break periods, it is necessary to add the granting of 1 additional rest day per month worked > i.e. 12 days in addition for a 1-year contract.
Social and Medical Cover:
Expatriates benefit from an insurance package which reimburses all healthcare expenses (including medical and surgical expenses, dental care and ophthalmological expenses, repatriation) and a welfare system including war risks. Essential vaccination and antimalarial treatment costs are refunded.
Living Conditions:
The living conditions in Ngala base has improved a lot over the past two years. There are 2 bedrooms with private bathrooms, a living room and a kitchen well equipped. The security rules are however restrictive as the context is tense. There is a curfew, very limited social life, movement restrictions, contact tracking, etc.
Application Closing Date
Not Specified.
The post Solidarites International Job Vacancy : Field Coordinator appeared first on Jobs in Nigeria – http://jobsinnigeria.careers.