Ibadan Electricity Distribution Company Plc Job Vacancy : Technical Engineer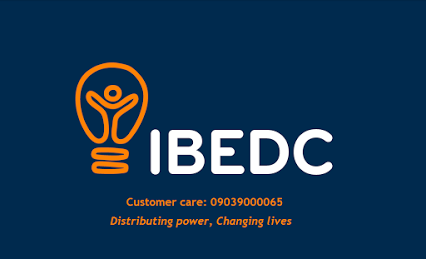 Ibadan Electricity Distribution Company (IBEDC) Plc – Headquartered in Ibadan is responsible for electricity distribution within the south western zone (Oyo, Ogun, Osun and kwara as well as some parts of Kogi, Ekiti and Niger states).
We are an organization with a focus on delivering excellent service to the customers and providing customer satisfaction through reliable power distributions.
We are recruiting to fill the vacant position below:
Job Title: Technical Engineer
Location: Ibadan, Oyo
Specialization: Electrical Engineering
Job Description
To provide solutions when the network, technical equipment/infrastructure breaks down or are no longer functioning efficiently
Responsibilities
 Coordinates the activities of the technical crew in carrying out technical operations at the Business Hub to ensure a high degree of reliability/availability of the network (maintenance, refurbishment, modifications; and construction, installations, commissioning, and testing of equipment.
Ensures all technical equipment is functioning properly within safety margins
Responds to customer complaints relating to the network / technical aspects – investigates root cause of problems and initiates corrective actions to rectify problems
Ensures all field activities are carried out according to safety standards Escalates equipment conditions or other facility anomalies that could affect electricity supply which cannot be resolved at the Business Hub level
Prepares reports on technical operations activities as required
Supervises contractors and ensures that all activities conform to company quality policies and procedures and accepted technical standards.
Performs on-the-job training for technical crew  on the proper use of equipment including accompanying SOPs.
Maintains up-to-date Asset Registers for the Business Hub.
Ensures Optimal control of power supply to priority customers (Energy Management).
Qualifications and Requirements
Deep understanding of principles and practices of power distribution operations
Good knowledge of methods, materials, practices and equipment generally used in the operation, construction, maintenance, and repair of electricity distribution systems
Deep understanding of principles of electrical instrumentation and mechanical installation, functions and maintenance
Deep understanding of principles and practices of safety management
Good knowledge of technical standards/regulations and statutory requirements guiding electricity distribution systems
Good stakeholder management and negotiation skills
Good report writing and oral communication skills
Ability to operate/drive motor vehicles/trucks
Bachelor's degree with 7-10 years work experience
Application Closing Date
1st March, 2019
The post Ibadan Electricity Distribution Company Plc Job Vacancy : Technical Engineer appeared first on Jobs in Nigeria – http://jobsinnigeria.careers.