Adam Smith International Job Vacancy : Communications Assistant – Intern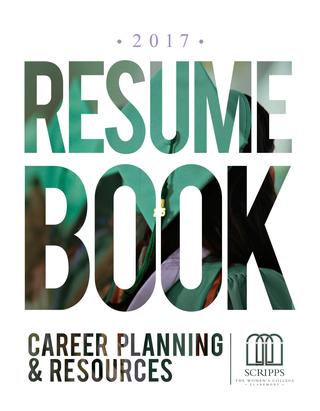 Adam Smith International is an award-winning global company that delivers impact, value and lasting change through economic growth and government reform. Our reputation as a global leader has been built on the positive results our projects have achieved in many of the world's most challenging environments.
Adam Smith International has a strong corporate presence globally, with 146 current projects across 49 countries and over 1,000 staff and associates. Headquartered in London, our regional offices are based in Africa (Nairobi, Abuja and Pretoria), Asia Pacific (Sydney) and South Asia (Delhi), with numerous registered offices across Africa and Asia.
We are recruiting to fill the position below:
Job Title: Communications Assistant – Intern

Tracking Code: 1194-112
Location: Kano
Position Type: Intern
Programme Background
Mafita is a large-scale, six-year youth employment programme operating in Nigeria's northern states, funded by DFID and implemented by Adam Smith International.  Through a combination of innovative skills development and job creation interventions, Mafita will support 31,000 marginalised young people to find employment or become entrepreneurs by 2021.
Within the above scope, Mafita is mandated to support the economic empowerment of Northern Nigerian women, whose economic disenfranchisement has direct and adverse impacts on the country's economic prosperity and development at the national, regional and community levels. Through its work, Mafita seeks to support women to access economic resources both directly by supporting women's entrepreneurship, employment and access to finance, and indirectly by creating a more enabling environment for women.
Safeguarding: Mafita is committed to meet its legal and moral responsibility to ensuring the safety and welfare of its staff and beneficiaries. This includes protecting them from any form of exploitation, abuse, harassment or violence (which includes that of a sexual nature).
Areas of Responsibility
Under the supervision of the Communications Specialist, the incumbent will support the activities of the communications unit
The activities will range from production of communication materials to outreach activities.
Main Tasks
Assist with the preparation and production of communication materials, including fast facts brochures, newsletters and publications.
Update the Mafita social media pages on a regular basis with relevant material, highlighting key events and achievements.
Assist in conducting of any campaigns and events the Communications Unit undertakes.
Provide support in developing high-quality communications material such as fact sheets, hand-outs, brochures, information dossiers, case studies, and other write-ups on accomplishments of activities.
Assist in conducting of events in collaboration with the project and its partners.
Assist in the coordination of outreach activities.
Support internal communications by assisting in the planning and implementation of new initiatives.
Assist in writing press releases and feature articles related to activities/events
Assist the unit in complying with Mafita Knowledge Management Policy.
Support the Communications Unit in developing graphics to compliment documents. Work closely with creative advertising and communications agencies to develop high quality communications, including conceptualisation, messaging, localisation of content, translations, artwork, tools.
Assist the Communications Unit with any other duties as may be assigned.
Duration and Location
This is a full-time position, commencing as soon as possible in March 2019.
The Intern will be based in the Kano project office with some travel to focal states of Kano- when the need arise.
Essential Qualifications
The Intern should preferably have a University Degree in Computer Science/Mass Communication/Journalism or any other relevant course.
Candidates should have graduated from either an undergraduate or a Postgraduate Degree for not more than 3 years to be eligible for the internship scheme.
Excellent oral and written communication skills in English.
They must be resident in the state (or willing to relocate to the state at no extra cost to the programme) in which they would be engaged.
Required Experience:
Previous experience in the field of communication and media.
The preferred candidate will bring a strong work ethic to a lively and dedicated team of professionals.
Application Closing Date
Not Specified.
The post Adam Smith International Job Vacancy : Communications Assistant – Intern appeared first on Jobs in Nigeria – http://jobsinnigeria.careers.