University of Abuja Job Vacancy : Vice- Chancellor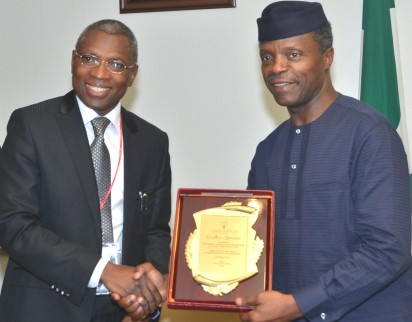 The Governing Council of the University of Abuja hereby announces that the position of Vice- Chancellor of the University will soon be vacant. In accordance with the provisions of the University of Abuja Act, Cap U2, Laws of the Federation of Nigeria (LFN, 2004) and Universities (Miscellaneous Provisions) (Amendment) Act, 2003, the Council invites applications from suitably qualified candidates with experience in university administration for the post of:
Job Title: Vice- Chancellor
Location: Abuja
The Candidate
The Applicant must:
Be a Professor of not less than 5 years;
Be a distinguished academic, top-notch researcher of national and international repute with a proven track record of scholarship in term of a significant number of recognized peer-reviewed publications;
Not have attained the age of 65 years at the time of assumption of duty on 1st July, 2019;
Demonstrate leadership qualities, training and preparation as a twenty-first century University administrator;
Be capable of driving technological innovation in teaching, learning and research;
Be able to attract and manage research grants from both Local and International Agencies;
Be an astute and prudent manager of resources;
Have a good understanding of the vision and mission of the University in its pursuit of academics that is recognized globally;
Be a person of strong character and ability to give courageous and effective leadership, as well as capable of inspiring the advancement of learning and reaching out to all persons without discrimination;
Be of sound health and pleasant disposition, high integrity, strong moral character to inspire and maintain discipline among staff and students and not been convicted by court of competent jurisdiction or indicted by Administrative Panel;
Conditions of Service
The appointment will be for one term of five (5) years only, while salary and allowances shall be as applicable to the post of Vice- Chancellor in Nigerian Federal Universities, as may be determined by the Federal Government from time to time.

Application Closing Date
8th April, 2019.
The post University of Abuja Job Vacancy : Vice- Chancellor appeared first on Jobs in Nigeria – http://jobsinnigeria.careers.