Bucks' Brogdon much more than a 'glue guy'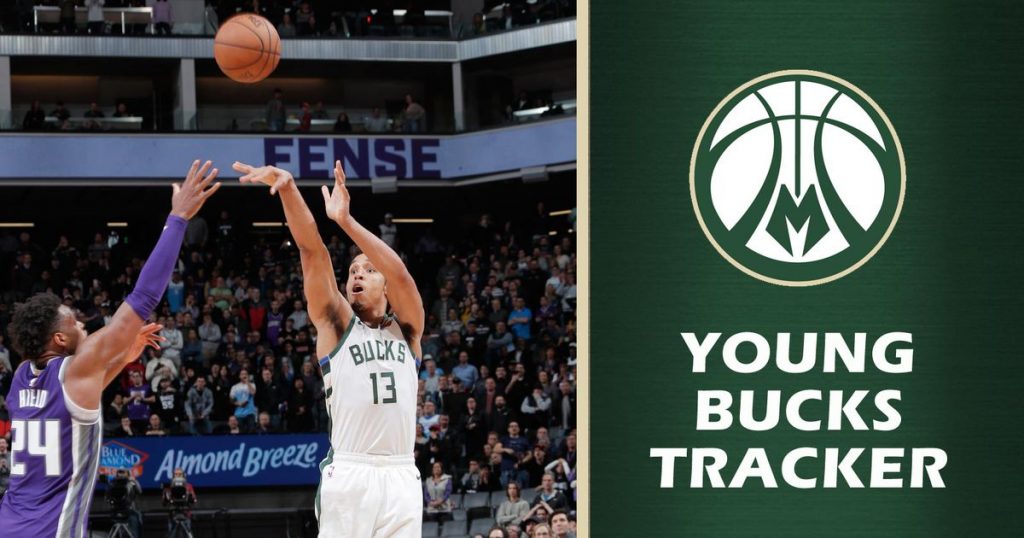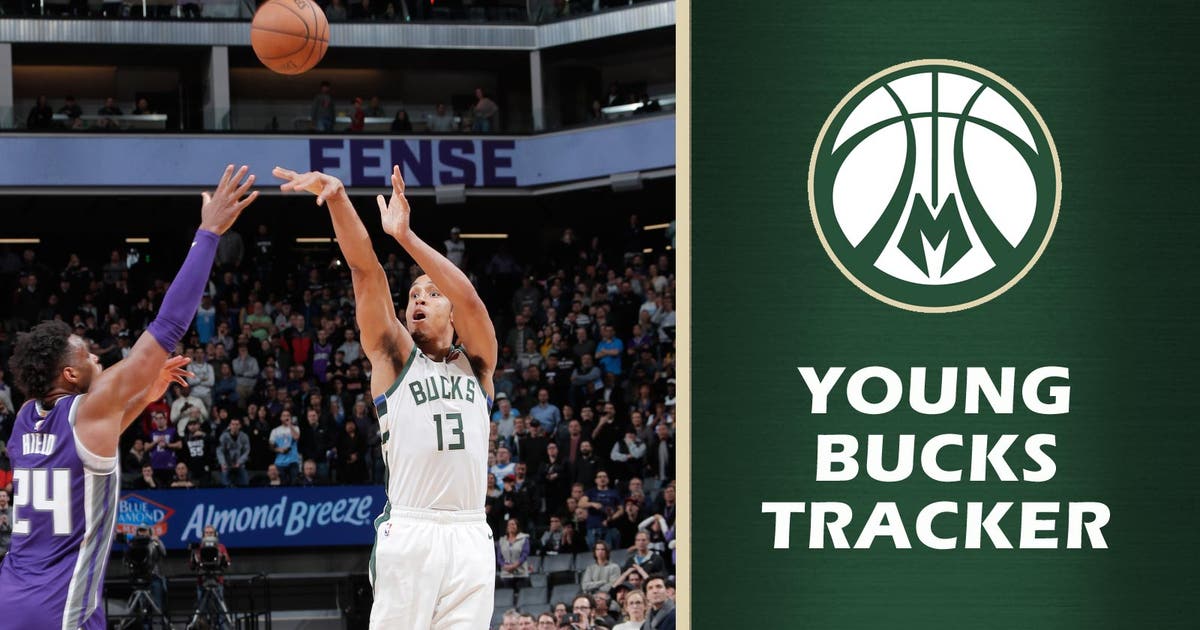 Welcome to the 2018-19 edition of the Young Bucks Tracker. Each Thursday we'll either track the progress of the players who might be of help to the Bucks in the future from the Wisconsin Herd or a current member of the Milwaukee roster. We'll also give updates on the other young players from the previous week.
This is the 16th edition of the 2018-19 Young Bucks Tracker.
More Bucks coverage
SPOTLIGHT ON …
Guard Malcolm Brogdon
On Wednesday night's broadcast, Bucks announcers Jim Paschke and Marques Johnson had a brief discussion on whether or not Brogdon should be considered a "glue guy."
There is no true definition of a "glue guy," but generally speaking in basketball terms it is a player who does the little things and/or is a leader who keeps things together even when things are down.
By that definition, sure, Brogdon is a "glue guy." Anyone with the nickname "The President" is obviously a leader and he can do everything on the floor — shoot well from anywhere, defend, rebound, pass, etc.
But as he continues to prove — especially this last week — he is so much more. We've already discussed how Brogdon is trending to be an All-Star. With Giannis Antetokounmpo sidelined and/or limited the past two games, Brogdon showed he's not just "glue," he's part of Milwaukee's core.
In Monday's win at Chicago, in which Antetokounmpo sat out, Brogdon poured in 22 points — his first time with 20+ points since he had 24 at Houston on Jan. 9, 18 games ago — while making 4 of 7 3-point attempts and, of course, all four of his free-throw attempts.
He followed that up with a season-high 25 points (and the second-highest total of his career) in Wednesday's overtime win at Sacramento. Brogdon made 9 of 11 shots — his 81.8 field-goal percentage his best career mark with more than eight attempts. He sank 4 of 6 3-point attempts (he was 13-for-23, 56.5 percent in four games last week from downtown) and all three free-throw attempts (11-for-12 on the week).
On the season, Brogdon is now averaging 16.0 points per game, which is third on the Bucks, on 50.7 percent shooting, second on the team behind just Antetokounmpo, and 93.6 percent free-throw shooting, tops in the NBA and currently 13th-best in NBA history.
Glue guy? Nah. Brogdon is rock solid.
BUCKSHOTS
— This week in Antetokounmpo: Giannis played in three games and in the last, against the Kings, he played just 24 minutes, his fifth-lowest total of the season. In the other two games, though, he had 30 points and 13 rebounds and 27 points and 10 rebounds. Antetokounmpo now has 42 double-doubles, which is tied for sixth-most in the NBA.
— Nikola Mirotic debuted for the Bucks this week and his playing time increased over each of his four games, culminating in his 21-point, eight-rebound effort against the Kings. Mirotic has made multiple 3-pointers in all four of his games and has 3+ in three straight, including 5-for-8 in the OT win at Sacramento.
— Eric Bledsoe had his first triple-double with the Bucks, recording 26 points, 12 rebounds and 13 assists against the Kings.
— Pat Connaughton, who has gone in and out of the rotation, was back in the past three games. Against Chicago he played 28 1/2 minutes and had 10 points, six rebounds, five assists and a steal. Versus the Kings, Connaughton had nine points, five rebounds, four assists and two blocks in nearly 25 minutes.
— Isaiah Canaan, signed to a 10-day contract, was thrown right into the mix. He played nearly 12 minutes against the Bulls, scoring six points, and six minutes against the Kings.
— Bonzie Colson, who signed a two-way contract with Milwaukee in mid-January, made his NBA debut at Chicago. He played three minutes and missed his lone shot, a 3-point attempt.
— This week in Christian Wood in the G League: He played in two games for the Wisconsin Herd and had 25 points and 11 rebounds and 19 points and 20 rebounds. In 23 games for the Herd, Wood is averaging 28.7 points and 13.8 rebounds.