Penciledge Limited Job Vacancy : Full-stack Developer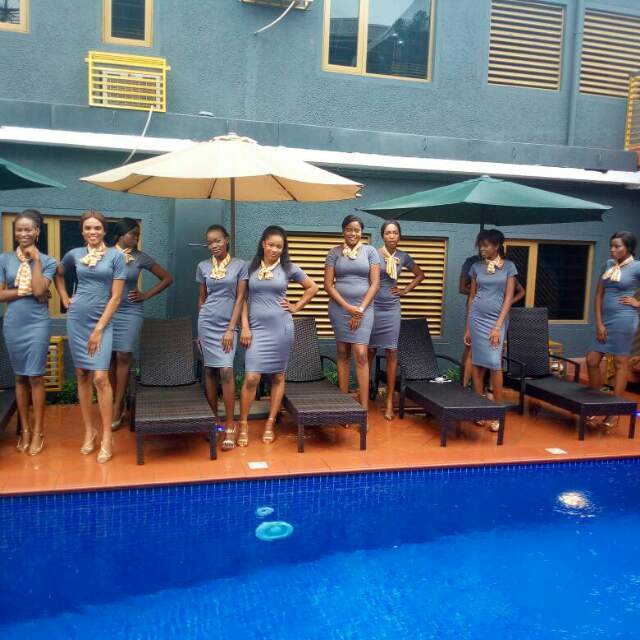 Penciledge Limited – We are a creative technology agency, with a focus on helping brands lead their market.
We are recruiting to fill the position below:
Job Title: Full-stack Developer
Location: Lagos
Job Description
Calling all adventurers lovers ready to join our developer's team as we keep making technology beautiful and easy while solving real-life problems.
Here's what we expect you do
Front-End:
Web fundamentals like HTML, JavaScript, and CSS
CSS preprocessors like Sass or LESS
JavaScript frameworks like AngularJS, React, or Ember etc., or JS-based build tools like Grunt
Libraries like jQuery or Backbone.js
Front-end (CSS) frameworks like Foundation or Bootstrap
Back-End:
API design and development
RESTful Services
Web fundamentals like HTML, JavaScript, and CSS
Server-side languages like PHP, Python, Ruby, Java, JavaScript, and.Net
Database technologies like MySQL, Oracle, PostgreSQL, and MongoDB.
Web server technologies like Node.js, J2EE, Apache, Nginx, ISS, etc.
Frameworks related to their server-side language of choice like Express.js, Ruby on Rails, CodeIgniter, etc.
Knowledge of Content Management system is a plus – WordPress.
Responsibilities
Work with other developers, creative team, project managers, copywriters and research team.
Write super clean and efficient codes
Create technical documentation for reference and reporting
Write web application code following best practices of accessibility, internationalization and instrumentation.
Deliver code in an agile team environment.
Assist with application deployments in our Cloud environment.
Drive innovation through rapid prototyping and iterative development.
Troubleshoot, debug and upgrade existing software
Manage products backend both for our brands and clients projects
Requirements
BSc/BA in Computer Science, Engineering or a related field or equivalent qualification
Proven minimum 1-Years relevant work experience as a Software developer
Who we are looking for:
An ideal candidate should have a minimum of 1-year experience, in software development either single-handedly or as part of a team. Our company is focused on problem-solving, so our ideal candidate must be able to demonstrate the ability to solve problems through programming.
Are we flexible?
Yes, you can already guess that. We create a fun-work environment for everyone. Games, Lunch and more. Our developers can work remotely and show-up in the office per schedule. But we work really hard!
Remuneration
Very attractive with incentives
Application Closing Date
Not Specified.
The post Penciledge Limited Job Vacancy : Full-stack Developer appeared first on Jobs in Nigeria – http://jobsinnigeria.careers.