Brewers OF prospect Taylor making good impression at spring training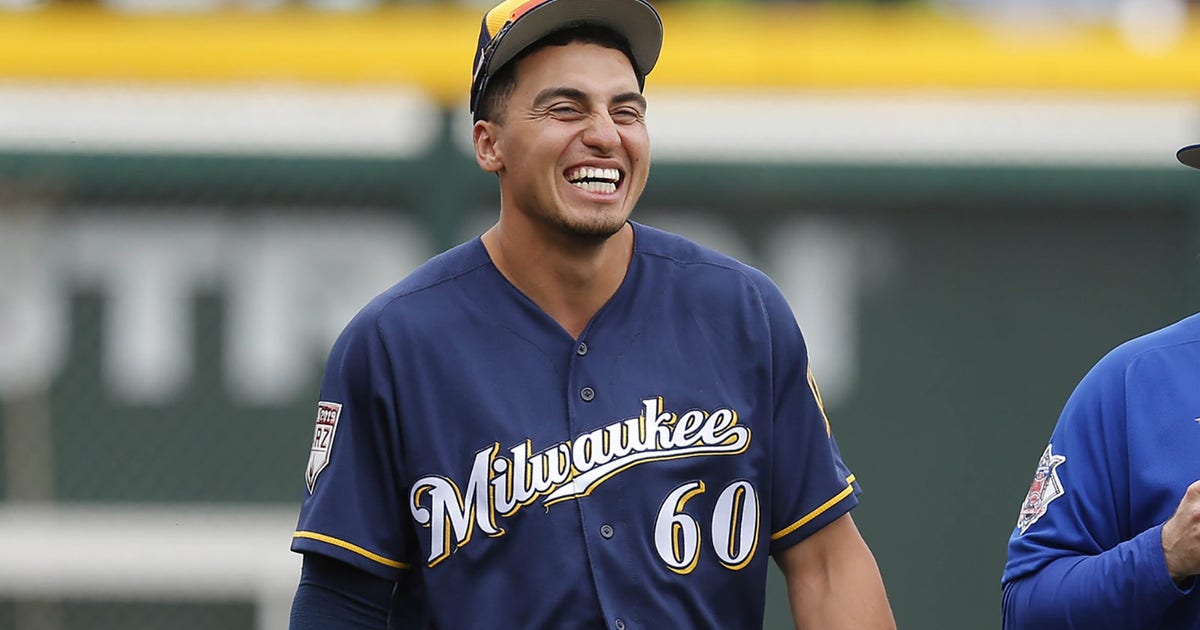 Word travels fast, especially in the information age.
So when Milwaukee manager Craig Counsell casually said during one of his meetings with the media that Tyrone Taylor will be playing with the Brewers at some point this season, the outfield prospect heard about it — from multiple people.
More Brewers coverage
"It makes me feel good. I'm confident in my abilities and seeing him say that about me it's just give you that extra little confidence. It's super exciting," Taylor said. "At the end of the day it is talk so I still have to prove myself in order to get there, and I know that."
A second-round pick in 2012, Taylor has slowly progressed up the Brewers' minor-league chain. He reached Double-A at the end of the 2014 season, but remained there in 2015 and '16. Injuries cost him most of the 2017 season, and he played in only 32 games overall, seven on rehab in rookie ball and 25 with Double-A Biloxi.
Taylor didn't exactly give Milwaukee a lot of reasons to move him up, though. He batted .260 with three home runs in 2015 with Biloxi and .232 with nine homers the next year.
Moved to Triple-A Colorado Springs, Taylor batted .278 with 20 home runs (a .504 slugging percentage) and 13 stolen bases in 119 games. While those numbers perhaps should be taken with a grain of salt — Taylor hit .335 with 12 home runs at home in Colorado Springs and just .222 on the road — the Brewers thought enough of him to put Taylor on the 40-man roster this offseason.
On the 40-man, Taylor is in major-league camp this year and getting an opportunity to play. Entering Tuesday, he had appeared in eight games. His 19 at-bats are most on the team.
"When you come to spring training you're trying to get back into season form, so getting a chance to get out there and getting all these at-bats is good for me for sure," Taylor said.
Taylor is taking advantage of his opportunity. He's batting .368 — the best average of anyone on Milwaukee who has 10+ at-bats — with three doubles (a .526 slugging percentage). Counsell obviously has taken notice.
But Taylor isn't getting ahead of himself. He's not quite where he wants to be yet at the plate.
"My swing isn't feeling all there yet, so the fact I'm getting hits is cool, but I'd rather just trust the process and have my swing feeling the way I want it to," he said.
Taylor has another goal: Stay healthy in 2019.
If he can do that, you'll probably see him at Miller Park at some point this season.
Notes:
— Eric Thames was scratched from Tuesday's lineup and is considered day-to-day with a lingering injury after fouling a ball off his foot.
— Despite one misplay on a ball in the sun, Counsell has been satisfied with the outfield play of Cory Spangenberg. "To me he's already shown he's capable of playing out there," Counsell said of Spangenberg. Counsell said Tyler Saladino will be playing the outfield more this week.