Fadac Resources and Services Job Vacancy : Finance Manager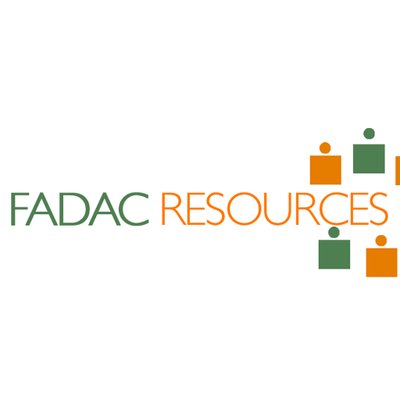 Fadac Resources and Services – Our client is one of the world's largest outsourcing and technology service specialists for governments and diplomatic missions worldwide.
Due to expansion, they are recruiting to fill the position below:
Job Title: Finance Manager
Location: Lagos
Job Description
Our client is in need of a Finance Manager in Lagos to manage all daily financial activities to be carried out within the given region.
Responsibilities
Guiding, Monitoring and Controlling the accounting activities of the different units within the given region
Supporting and ensuring the instructions issued by Regional Finance Controller
Review of books/ MIS at least once in a month & ensuring proper control
FA management & Control viz ensuring assets tagging once in a year, up-to-date FA register
Ensuring various policies i.e. Kuoni code of conduct, VFAR, Travel, Entertainment, Finance SOP etc.
Ensuring the smooth start-up of all the new operations coming in the region including banking, SAP, online FF etc.
Regular VAC visits and surprise audits so far as all the finance related activities are concerned etc.
Maintaining the Bank accounts and reconciliations & Paying off the taxes on time, VAT, Income tax TDS
Salary processing & processing of perk payments as per company policy
FAR Verification for particular region/zone in coordination with Admin, Security, IT Team on a quarterly basis & send a confirmation to RFC
Ensure embassy accounts reconciliation & control and send operation/embassy confirmation to RFC
Compliance with legal requirements, internal audit requirement & closure of audit points. Ensure all compliance as listed down in compliance certificate
Ensure internal customer satisfaction & continuous professional development
Statutory compliance including direct and indirect tax & all Audit-related matters
Project Budgeting & Pricing for an upcoming project
Yearly & quarterly forecasting
Involve in Vendor negotiation activity for new project and insurance
Ensure timely execution of Transfer pricing audit and assessment, Income tax assessment and TDS compliance.
Support to SSC team of Mumbai in sending reports, MIS etc.
Suggesting & initiating cost saving & revenue improvement measures
Indicative KRA's/Budgetary and Revenue Responsibilities
Statutory Compliance
Audits
Monthly MIS Reporting
Maintenance of books of accounts
Project Budgeting and yearly /quarterly forecasting.
Requirements
Education:
Minimum: Graduate Degree or equivalent qualification in Commerce.
Additional: Preferably a Chartered Accountant/ MBA in Finance/ CFA
Experience:
6 – 8 years of experience in Finance & Accounts
Overall/vast knowledge of Excel usage (Pivot, Vlookup, concatenate).
Knowledge & Key Skills:
Proficient with Microsoft office
Knowledge & understanding of financial systems & processes
Entrepreneurship
Quality & Service Orientation
Teamwork & Collaboration
Diversity Sensitivity
Personal & Professional Development
Delivering Results
Communication
Networking
Leadership
Functional Competencies:
Cost Management
Financial Accounting
Compliance
Risk Management
Benefits
HMO, Pension, Housing, Allowance, Bonus and C.U.G line.
Application Closing Date
22nd March, 2019.
The post Fadac Resources and Services Job Vacancy : Finance Manager appeared first on Jobs in Nigeria – http://jobsinnigeria.careers.