Protect and Prepare Programme Officer at the British High Commission (BHC)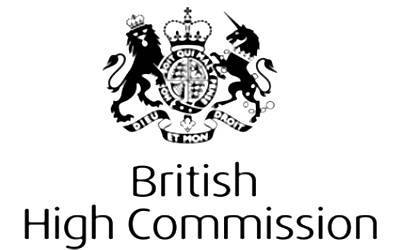 The British Government is an inclusive and diversity-friendly employer.  We value difference, promote equality and challenge discrimination, enhancing our organisational capability. We welcome and encourage applications from people of all backgrounds. We do not discriminate on the basis of disability, race, colour, ethnicity, gender, religion, sexual orientation, age, veteran status or other category protected by law. We promote family-friendly flexible working opportunities, where operational and security needs allow.
We are recruiting to fill the vacant position below:
Job Title: Protect and Prepare Programme Officer – CT Crisis Response Programme 
Ref Id: 04/19 ABJ
Location: Abuja
Grade: B3 (L)
Type of Position: Fixed Term
Duration of Post: 12 months
Start Date: 1 May 2019
Job Subcategory: Chancery
Job Category: Foreign and Commonwealth Office (Policy & Political roles)
Main Purpose of Job
The Crisis Response Programme is a core component of the UK's Counter Terrorism Strategy for Nigeria which aims to strengthen Nigeria's ability to tackle the terrorist threat and protect civilians. This jobholder will support the UK's engagement with over 28 Nigerian departments and agencies in order to improve cross government coordination in response to a live terrorist incident. This is important, fast paced and varied work which affords the opportunity to act alongside senior UK and Nigerian government officials and to make a valuable contribution to Nigeria's security. In just one example of the scope – this year the incumbent helped deliver the largest Crisis Response Exercise in Abuja involving 20 agencies and over 1500 personnel.
The successful candidate will be part of the growing Counter Terrorism Section in the British High Commission and report to the Crisis Response Programme Lead. A core part of the work will be delivering programme assurance, financial management and risk management.
The post holder will also deputise for the Crisis Response Programme Manager including undertaking stakeholder engagement, assisting in the coordination of dynamic exercises and high quality training events.
There will be significant opportunities to learn and develop, including by honing diplomatic skills and actively shaping UK policy on CT. The candidate will be part of a strong, diverse team of diplomats and subject matter experts in an environment where cross team working is highly encouraged.
You will also be expected to work across the High Commission, including with Political Section, the British Military Training team and other related programme teams, to contribute to the wider success of our mission in Nigeria.
Roles and Responsibilities
Supporting the Programme lead in the design and implementation of the Joint Overseas Protect and Prepare Programme (JOPP) for Nigeria.
Completing the monthly programme report for JOPP Unit (and CTD as applicable) including information on programme achievements, milestones, risks and finances.
Managing the local financial spend on the UK Protect and Prepare programme, with a clear focus on value for money and delivering sustainability, including forecasting and maintaining accurate records of financial expenditure to a standard that satisfies UK government auditors.
Programme management including effective monitoring and evaluation techniques to ensure the programme stays on track. Ensuring that all key programme management activities are carried out in accordance with FCO (and Home Office when considering JOPP) rules, procedures and best practices.
Supporting the programme lead's local stakeholder management – including ensuring the smooth running of the Crisis Response Working Group (comprising over 28 Nigerian Ministries or Agencies) and working primarily with the Presidential  Communications Command and Control Centre (PC4), and the Office of the National Security Adviser (ONSA).  Drafting Working Group minutes, updating the Action Plan,.Building and maintaining relationships with other CT programmes in the mission, with JOPP and  CTD in London and cross-HMG where appropriate.
Information management including managing the shared filing system, and ensuring key documents such as briefings, contracts and invoices are registered or stored as appropriate.
Essential Qualifications, Skills and Experience 
A high level of oral and written English skills.
Project management skills or experience.
Strong organisational skills including attending to detail, keeping track of deadlines, and ability to manage own work with limited supervision.
Strong collaborative skills including professional and confident communication.
IT skills including in MS Office applications Word and Excel.
Desirable Qualifications, Skills and Experience:
Prior experience of working with the UK or other governments, NGOs or similar organisations.
UK security clearance to OFFICIAL-SENSITIVE or higher.  A 'cold-start' with restrictions may apply while the appropriate security clearance is being applied for.
Required competencies:
Seeing the Big Picture, Changing and Improving, Collaborating and Partnering, Delivering at Pace
Salary
Starting monthly: N610, 536
Application Closing Date
22nd March, 2019.
The post Protect and Prepare Programme Officer at the British High Commission (BHC) appeared first on Jobs in Nigeria – http://jobsinnigeria.careers.