Bracketology roundup: Marquette's struggles continue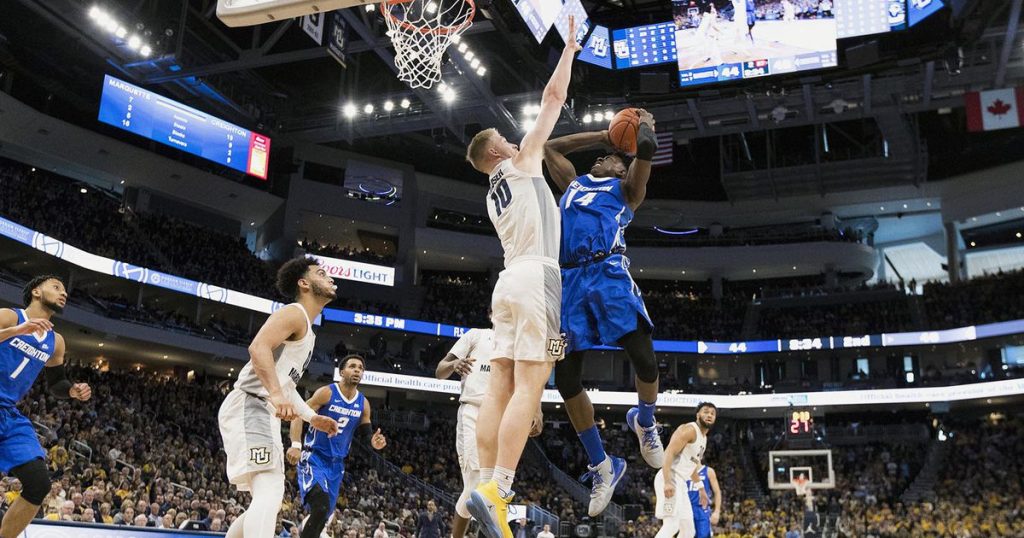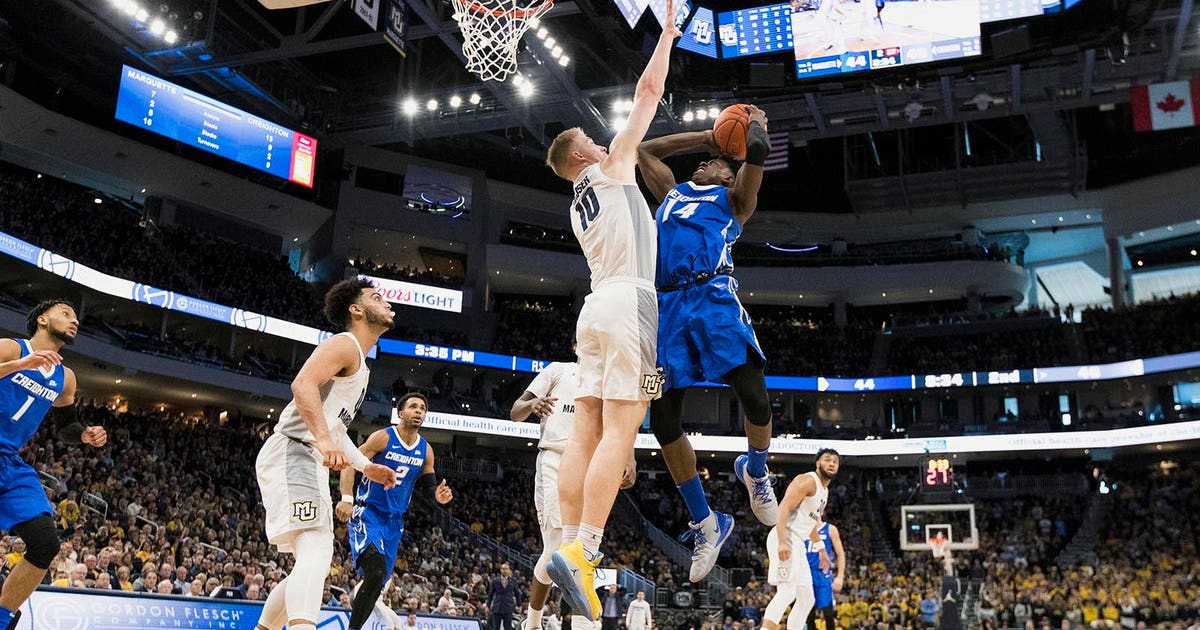 As the college basketball season heats up, FOX Sports Wisconsin will round up what experts are saying about the chances for Marquette to make the NCAA tournament in March. This is the eighth edition of the 2019 bracket roundup.
More Marquette coverage
A solid three seed for weeks, a loss to Villanova back on Feb. 27 knocked the Golden Eagles out of the top 10 in the Associated Press top-25 poll, and down to a four seed on plenty of brackets.
A week later, they've struggled to turn things around.
Marquette fell 66-60 to Creighton on Sunday, then struggled again in a 73-64 loss at Seton Hall on Wednesday.
They've dropped accordingly over on Bracket Matrix, which rounds up dozens of brackets (most of the major outlets are represented, as are plenty of fan-run blogs) and spits out an average seed.
The Golden Eagles have an average of 4.47, just ahead of the site's last four seed, Kansas State.
A few of the experts aren't so optimistic.
FOX Sports' Howie Shwab has Marquette listed as a six seed on his latest bracket, while ESPN's Joe Lunardi, Yahoo Sports' Brad Evans and Sports Illustrated's Michael Beller list the Golden Eagles as a five seed.
Marquette is still a four seed over at CBS, SB Nation, USA Today and Stadium.
It's hard to argue with the Golden Eagles' fall.
Marquette has struggled to take care of the ball, committing a combined 58 turnovers in those losses to Villanova, Creighton and Seton Hall.
Star guard Markus Howard committed 19, and was held to just six points in 28 minutes against Seton Hall, going 2-for-11 from the field.
They're running out of time to right the ship.
Marquette hosts Georgetown on Saturday in its regular-season finale.
The Golden Eagles won their last meeting 74-71 on the road despite losing Howard to back tightness early in the first half.