Communications Manager at Palladium Group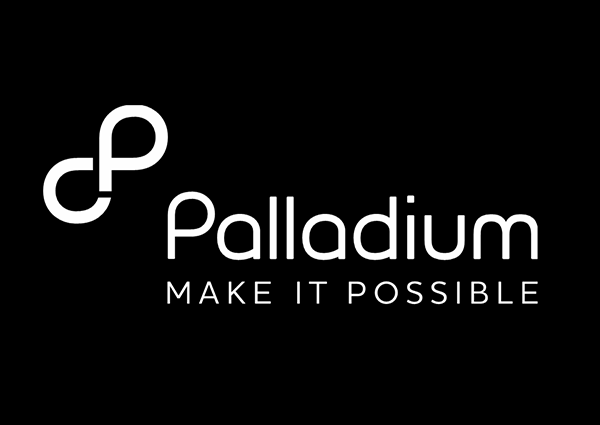 Palladium is a global leader in the design, development and delivery of Positive Impact – the intentional creation of enduring social and economic value. We work with foundations, investors, governments, corporations, communities and civil society to formulate strategies and implement solutions that generate lasting social, environmental and financial benefits.
For the past 50 years, we have been making Positive Impact possible. With a team of more than 2,500 employees operating in 90 plus countries and a global network of more than 35,000 technical experts, Palladium has improved – and is committed to continuing to improve – economies, societies and most importantly, people's lives.
We are recruiting to fill the position below:
Job Title: Communications Manager
Location: Abuja
Project Overview and Role
Propcom Mai-Karfi was a six year DFID programme aimed at increasing incomes for the poor in northern Nigeria through enhanced employment opportunities for increased employment and improved productivity in selected agricultural market systems in northern Nigeria. The Programme has been awarded a three-year extension 2018-2021 to work in a reduced number of states from mid-2018; with a focus towards the NE Region:
Tier 1 (Borno, Adamawa and Yobe);
Tier 2 (Gombe, Taraba and Bauchi) and
Tier 3 DFID Partnership states Tier 3 (Kaduna, Kano and Jigawa)
Purpose
To ensure that Communications support to the Propcom Mai-karfi programme is effectively delivered through the overall design, implementation and management of the broader Communications & Knowledge Management strategy.
Scope of Work:
The Communications Manager will be responsible for the overall management of the Propcom Mai-karfi brand through the effective communication of Programme ambitions, activities and achievements to diverse stakeholders (internal and external, national and international).
The Communications Manager will utilise appropriate PR strategies and media tools and be responsible for the documentation and dissemination of all programme activities across Propcom Mai-karfi's communications channels (online and offline).
Propcom Mai-karfi staff work as an integrated team. The Communications Manager will be expected to contribute to other aspects of the programme as and when required.
Specific Responsibilities
The Communications Manager will be responsible for the following:
Programme Outputs:
Focusing personal efforts on achieving results consistent with the programme's objectives.
Identify Propcom Mai-karfi's diverse local, national and international audiences, and tailor Programme communications accordingly.
Promote Propcom Mai-karfi's objectives, activities, achievements, learning and best practice utilising the Programme's online channels and new technology, as well as traditional publications; ensure timely dissemination of information to all stakeholders (internal and external) and liaise appropriately with the Palladium programme office on all publications and developments.
Effectively manage programme website and online tools (Facebook, Twitter, YouTube, etc.) to ensure continuous upload and dissemination of accurate and useful information to all stakeholders.
Identify, recommend and utilise appropriate new technologies in the management of the Propcom Mai-karfi brand with the aim of gaining a wider coverage and instituting more effective and efficient means of managing the communications and knowledge management function.
Provide support to the Programme interventions by facilitating coverage of intervention success stories; including conducting field interviews and taking photographs.
Provide support to the knowledge management activities of the Programme.
Palladium Communications assistance to boost positive exposure for Propcom Mai-karfi and access key DFID UK audience
Support staff to better utilise Palladium's internal communication platformsYammer / Share-Point and promote awareness programmes activities to Palladium wider audiences
Media:
Maintain strategic contacts within the media as a development partner.
Collect, archive and circulate useful information about rural progress from the media that is considered relevant to the programme, and identify ways in which this information can be useful to the overall Programme strategy.
Develop and maintain a supportive strategy to utilise local media to reach potential beneficiaries in hard to reach location especially in the NE and Chad Basin Area
Management & Oversight:
Contribute to the development and implementation of the Propcom Mai-karfi Communications strategy and budget.
Manage and quality assure the work and output of all consultants engaged by the Communications section of the programme.
In close coordination with the named responsible staff member support, with quality assurance ,any report the written work output of any consultant engaged by the Technical / M&E / OPs teams of the programme
Work in close coordination with the Knowledge Manager to maintain an up to date knowledge of the external Branding requirements / guidance of Palladium and DFID Nigeria in regards to external communication material.
Represent the programme at events and, where possible, identify and recommend potential strategic functions for which attendance would be beneficial to the programme
Provide support to members of the team when delivering external presentation.
Working Relationships:
The Communications Manager will report to the Team Leader. However, s/he will be required to work closely with Knowledge Management post holder and the Results and Measurement, Support and Technical teams.
Reporting in an appropriate form and using appropriate communication channels for Programme activities and success stories.
S/he will work closely with the management of the programme ensuring continuous review and implementation of the Programme's communication strategy.
The Communications Manager will be required to establish and maintain a wide repertoire of contacts within the various media houses with listenership and readership that covers the 9 States ensuring a sustainable and professional relationship between Propcom Mai-karfi and the media.
Requirements/Essential Qualifications
The Communications Manager should have:
A Bachelor's degree in Journalism, Mass Communications or any other humanities.
A minimum of 4 years cognate newsroom and journalism experience.
Experience in implementing communications strategy in an international development programme will be advantageous.
Experience in developing and publishing tailored and innovative communications material.
Previous experience in managing an active website.
Good written English.
Experience reviewing and writing reports.
Competencies:
Communication: Confidently delivers tailored messages to various audiences using various media  and tools. Asks insightful questions, validates the speaker's feelings and points, and encourages the speaker; leaves the speaker feeling 'heard'. Reports concisely and proactively with observations, analysis, and implications of the observations on project work and has the ability to present such findings to a variety of stakeholders in a concise and effective manner.
Effectively communicates by actively listening and sharing information with relevant internal and/or external colleagues and stakeholders using a variety of appropriate communication tools and channels to enable better understanding; adjusts communication style and tone according to the audience and occasion.
Relationship Builder: Quickly develops trusting relationships with others; proactively assesses and manages trust with others.
Maintains industry, government and corporate networks and consistently forges new business relationships to fit strategic priorities. Identifies shared goals and develops effective strategies around those goals
Follows-up on connections to catalyze positive relationships.
Demonstrates neutrality and helps parties come to creative agreements and solutions which are then communicated, while keeping ownership with the parties.
Treats others with dignity and respect and maintains a friendly demeanour and values the contribution of others.
Can deliver training workshops and one to one mentoring of Partner's Staff as well as Propcom Mai-karfi and their wider communication needs based on identifying specific needs; builds desire in the coachee to address the needs. Creates buy-in from the coachee to improve; helps develop action plans; provides support, while ensure coachee ownership over the process
Business Person: Understands the principles of the marketing mix (the 5 'P's) price /product / promotion /place / people in relation to media houses with whom the Programme partners. Advises on building and keeping good customer relations as part of the wider Knowledge Management and Communications Strategy.
Innovator: Has personal drive to achieves required levels of technical / professional skills and knowledge; keeping up with current developments and trends in communications. Is willing to test-out new ideas on an ongoing basis; with failure encouraging greater future effort; often demonstrates creative thinking; uses innovative approaches in the execution of work; actively searches for solutions beyond traditional boundaries.
akes time to reflect and codify learning; seeks out sources of learning; regularly adjusts actions based on comparing expected results against actual results; makes informed decisions based on lessons learnt from other interventions within the communication sector or programme geo-political area.
Proactively shares both successful and unsuccessful endeavours with colleagues; actively identifies issues that may hinder effective collaborations and devises means of minimizing these.
Prioritisation and Personal Effectiveness:
Establishes and maintains mechanisms that enable the prompt and accurate delivery on assigned tasks and activities. Promotes programme's mission and goals, and shows the way to achieve them within her sphere of communications. Proactively disseminates both verbal and written information in a timely and understandable manner.
Is cross culturally sensitive, demonstrates an open-minded approach to understanding people regardless of their gender, age, race, national origin, religion, ethnicity, disability status, or other characteristics; treats all people fairly and consistently; effectively works with people from diverse backgrounds by treating them with dignity and respect.
Shares and articulates team vision and demonstrates that by working co-operatively with a positive attitude across cultural and organisational impediments and boundaries to achieve shared goals.
Applications Close Date
22nd March, 2019.
The post Communications Manager at Palladium Group appeared first on Jobs in Nigeria – http://jobsinnigeria.careers.