Graphic Designer at Graceco Limited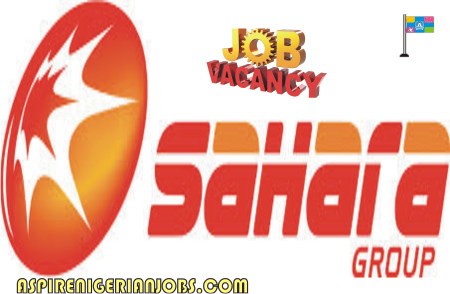 Graceco Limited is a food processing and manufacturing company with specialty in consumer goods and the production of input for bakers and the confectionery industries. Graceco is a leader in confectioneries and bakers' items. Our success is powered by our world-class team of highly engaged and committed staff.
We are recruiting to fill the position below:
Job Title: Graphic Designer
Location: Lagos
Job Summary
The position is to create and communicate ideas through images and the layout of websites and printed pages using art and technology.
Details
Job location and working hours: The position is located at Alagbado Lagos, Nigeria.
Working time is normally between 7:30am-5pm Mondays to Fridays and 8:30am-3pm on Saturdays.
Core Responsibilities
Create original graphics and artwork for apparel and accessories (illustrative, photographic, typographic).
Apply new and existing logo designs to apparel, accessories.
Develop logos and branding materials for events.
Work on product programs in conjunction with design and development.
Work with the product development & merchandising team to ensure designs are producible.
Design content for digital marketing, including web banners, e-blasts, and social posts.
Determine the message the design should portray.
Create images that identify a product or convey a message.
Develop graphics for product illustrations, logos, and websites.
Select colours, images, text style, and layout.
Present the design to project or team manager.
Review designs for errors before printing or publishing them.
Person Specification
Analytical skills: must be able to look at your work from the point of view of our consumers and examine how the designs you develop will be perceived by the consumers to ensure they convey the organization's desired message.
Artistic ability: must be able to create designs that are artistically interesting and appealing to us and consumers. Should be able to produce rough illustrations of design ideas, either by hand sketching or by using a computer program.
Communication skills: must communicate with team managers, project team members, project managers, customers, and other designers to ensure that your designs accurately reflect the desired message and effectively express information.
Creativity: must be able to think of new approaches to communicating ideas to consumers. You must be able to develop unique designs that convey a recognizable meaning on our behalf of their clients.
Time-management skills: Must be able to work on multiple projects at the same time, each with a different deadline.
Intelligence: must have the ability to learn complex concepts quickly and communicate those in an easy to understand manner.
Work ethics: must be able to proactively pursue our organization's mission with a high degree of energy and daily activity.
Must be quick to learn and fast thinker, creative and smart.
Qualification and Experience
Applicant must have Degree in Computer Science or related field.
Applicant must reside within Agege, Ikeja, Alagbado, Sango Otta axis.
Applicant must have graduated with at least second class upper division from a reputable university.
Applicant must at least two (2) years' experience as a graphic designer.
Applicant must be familiar with social media.
Applicant must be conversant in use of MS Office Suite.
Applications Closing Date
30th March, 2019.
The post Graphic Designer at Graceco Limited appeared first on Jobs in Nigeria – http://jobsinnigeria.careers.