Results Analyst at Palladium Group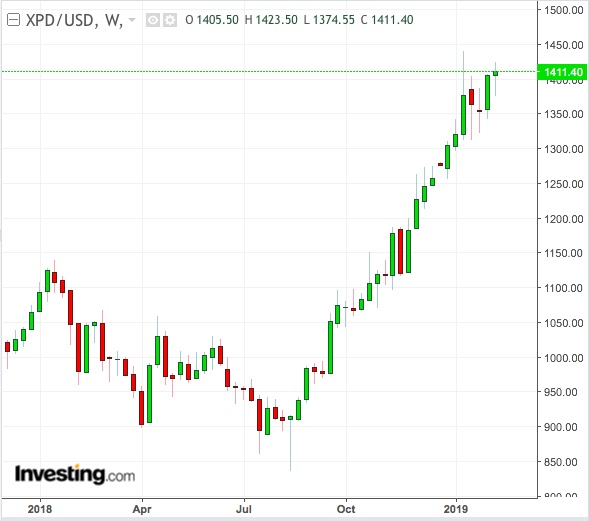 Palladium is a global leader in the design, development and delivery of Positive Impact – the intentional creation of enduring social and economic value. We work with foundations, investors, governments, corporations, communities and civil society to formulate strategies and implement solutions that generate lasting social, environmental and financial benefits.
For the past 50 years, we have been making Positive Impact possible. With a team of more than 2,500 employees operating in 90 plus countries and a global network of more than 35,000 technical experts, Palladium has improved – and is committed to continuing to improve – economies, societies and most importantly, people's lives.
We are recruiting to fill the position below:
Job Title: Results Analyst
Location: Abuja or one of the North East states

Project Overview and Role
Propcom Mai-Karfi is a six year DFID programme aimed at increasing incomes for the poor in Northern Nigeria through enhanced employment opportunities for increased employment and improved productivity in selected agricultural market systems in northern Nigeria. It now has a three-year extension 2018-2021 to work in a reduced number of states from mid 2018:
Tier 1 (Borno, Adamawa and Yobe);
Tier 2 (Gombe, Taraba and Bauchi) and
Partnership states (Kaduna, Kano and Jigawa).
Responsibilities
Purpose:
To manage the research function of the Propcom Mai-Karfi programme by collaborating with the Results Measurement Coordinator and Market Managers and Tier Leads in designing and agreeing appropriate research methodologies and information gathering and analysis tools for interventions within the various market sectors.
Scope of Work
The Results Analyst will be a part of the Results Measurement team. S/he will be responsible for managing and coordinating all the monitoring and results measurement activities for interventions they are responsible for.
They will work closely with the Technical Team, especially Market Managers, by providing feedback to them on a frequent basis, thereby helping to adaptively manage the programme's interventions.
They will also collaborate with them in developing intervention guides and designing appropriate information gathering, analysis and dissemination strategies and tools. The Results Analysts will have the responsibility of managing the day to day activities and performance of Field Coordinators (1-2).
The Propcom Mai-karfi staff work as an integrated team. Results Analysts will be expected to contribute to other aspects of the programme, such as gender, policy and environmental evaluations, communications etc.
Specific Responsibilities
The Results Analyst will be responsible for the following:
Collaborate with Market Managers to develop intervention guides for each intervention. This includes developing detailed theories of change, business models, MRM plans and support calculations.
Set up and manage dynamic and adaptive monitoring systems for each intervention that generate high-quality data at frequent intervals. The Results Analyst should be able to analyse large volumes of data generated from this system and derive actionable insights from them.
Provide regular feedback to Technical Team members based on evidence collected from the field which can then be used for adaptively managing the programme's interventions.
Design effective study tools, instruments, methods and plans for gathering information that can inform programme strategies and capture impact of interventions.
Support Market Managers in gathering relevant information for their various interventions and identifying knowledge gaps where available and developing strategies to fill those gaps.
Enable the creation of an effective collaborative bridge between Market Managers and Field Coordinators to ensure effective allocation of field work.
Provide feedback on various reports and data analysis done from various studies to facilitate the production of internal progress reports as well as contribute to the overall programme reports for the donor.
Work closely with the Knowledge Manager to ensure that lessons learnt from interventions are duly documented and disseminated to a wider audience.
Work closely with the Communications Manager to develop case studies and success stories and ensure that these are disseminated to a wider audience.
Provide weekly updates and plans to the Results Measurement Manager.
Develop monthly/quarterly/yearly work plans with other members of the Results Measurement Team.
Manage the day to day activities and performance of Field Coordinators and handle any issues faced by them on the field
Working Relationships:
The Results Analyst will report to the Results Measurement Manager or his/her Designee as designated by the Team Leader and will manage the activities of the Field Coordinators.
 S/he will also be expected to work closely with the Knowledge Manager and Market Managers and foster good working relationships with other members of the Propcom Mai-karfi team.
The Results Analyst will also be expected to establish and maintain relationships with key stakeholders.
Requirements    
Skills & Competencies:
Analytical: The Results Analyst must possess good analytical skills and be able to draw out relevant and actionable insights from data.
Team Player: The Results Analyst must possess good interpersonal skills; s/he must be able to work harmoniously with other team members, build trust and maintain good working relationship with them.
Management: S/he should have the disciple to proactively manage their own work as well provide guidance to and manage the day-to-day activities of the Field Coordinators.
Communication: S/he must be able to communicate complex issues in ways that are clear and easy to understand to a non-technical audience, both verbally and in writing.
Planning & Organisation: Demonstrate an ability to plan ahead of time that is in line with the overall objectives of the programme. S/he should possess good organisational skills to make sure the plans are duly put into effect.
Problem solving: The Results Analyst must be able to deal with difficult problems as they arise and find ways to overcome those challenges.
Detail oriented: S/he should be able to pay attention to detail and make sure that data analysis is done to a high degree of accuracy that conform to accepted standards and practices.
Essential Qualifications  
The Results Analyst should have:
A Degree or similar qualification in Statistics, Economics or any other Social Science.
Experience in designing, managing and implementing research projects.
Experience in business development and project management.
Experience in the development of surveys and data collection instruments for monitoring programmes.
Previous data analysis experience using Microsoft Excel. Advanced data analysis and visualisation capabilities would be highly advantageous.
Previous experience using the market for the poor (M4P) approach would be of great advantage.
Knowledge of the institutions and organisations and/or businesses that provide services to the agricultural sector in Nigeria and at the State level.
Experience or knowledge of relevant Northern Nigerian agricultural markets.
Previous supervisory/managerial responsibilities within a busy team.
Fluency in speaking and understanding Hausa is highly desirable.
Applications Close Date
22nd March, 2019.
The post Results Analyst at Palladium Group appeared first on Jobs in Nigeria – http://jobsinnigeria.careers.