State Finance and Admin Officer at Palladium Group – Kano, Kaduna, Gombe and Yobe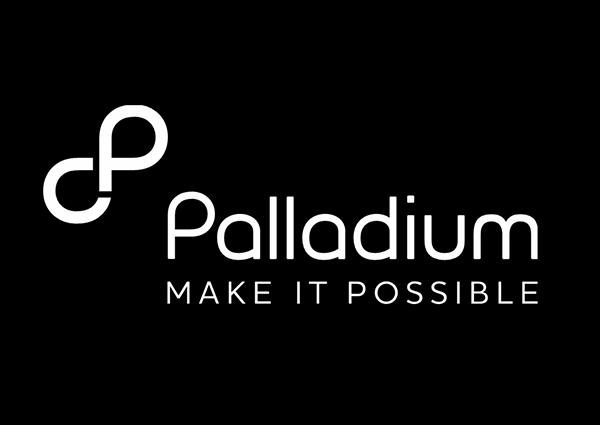 Palladium is a global leader in the design, development and delivery of Positive Impact – the intentional creation of enduring social and economic value. We work with foundations, investors, governments, corporations, communities and civil society to formulate strategies and implement solutions that generate lasting social, environmental and financial benefits.
For the past 50 years, we have been making Positive Impact possible. With a team of more than 2,500 employees operating in 90 plus countries and a global network of more than 35,000 technical experts, Palladium has improved – and is committed to continuing to improve – economies, societies and most importantly, people's lives.
We are recruiting to fill the position below:
Job Title: State Finance and Admin Officer
Locations: Kano, Kaduna, Gombe and Yobe
Background
Propcom Mai-Karfi is a six-year DFID programme aimed at increasing incomes for the poor in Northern Nigeria through enhanced employment opportunities for increased employment and improved productivity in selected agricultural market systems in northern Nigeria. It now has a three-year extension 2018-2021 to work in a reduced number of states from mid-2018:
Tier 1 (Borno, Adamawa and Yobe);
Tier 2 (Gombe, Taraba and Bauchi) and
Partnership states (Kaduna, Kano and Jigawa).
Purpose
To coordinate the disbursement of funds to programme staff, consultants, vendors, service providers etc. daily.
Scope of Work:
The State Finance and Admin Officer will be responsible for the administrative and financial components of the project at the state levels which include disbursement of funds including petty cash to staff, consultants, vendors, supervision of the project drivers, cleaners, etc.
S/he will form part of the programme finance team and work closely with the Senior Finance Manager, Operations and Security Manager and Personnel and HR Manager, and report to the Senior Finance Manager and through him/her to the Finance and Administration Manager.
Specific Responsibilities
The State Finance and Admin Officer will support the Senior Finance Manager and the Finance and Administration Manager with the following:
Finance:
Preparation of payment vouchers for all transactions ensuring appropriate signing, filing and documentation and the existence of a clear audit trail in line with DFID and Palladium guidelines.
Support the Senior Finance Manager in preparation of monthly financial forecasts for the state, including statements of the office Imprest account and requests for funds from the Abuja office.
Vouching all cheques and getting necessary signatures on each cheque.
Passing all vouchers to the programme Senior Finance Manager for checking and posting
Responsible for petty cash and payment out of the petty cash for project purposes.
Maintaining daily cash balances for each cash account and requesting for cash top up of petty cash whenever the balance is low.
Update all financial registers including travel advance register, cash and bank registers, cheque registers, recurrent bill register, withholding tax register etc. daily.
Prepare monthly office running costs analysis.
Balancing all cash registers and payments against records of cash.
Liaise with programme bank account officers in respective banks on payment issues
Responsible for making bank lodgements for receipts into project bank accounts or for payment into other banks for payees in the case of salaries and other payments.
Draw up schedules on withholding tax monthly for remittances to appropriate authorities, and ensure prompt remittance of PAYE, WHT and other statutory taxes in line with the tax guidelines.
Support the programme Senior Finance Manager in the preparation of cash books
Coordinate funds/advance retirements, reimbursement and refunds ensuring that advances are promptly retired as at when due.
Administration:
Maintain the project vehicles at the state level ensuring that logbooks are maintained for all movements.
Maintain an up-to-date register of preferred suppliers and vendors and solicit for periodic evaluation and performance input from main service users.
Ensure that inventory quantities are adequate for the office by conducting regular inventory checks and timely ordering of supplies.
Support in the maintenance of fixed assets register by updating the assets register (tag numbers, condition, location, purchase date, repairs, etc.) on a regular basis.
Close supervision of contractors and service providers to ensure proper maintenance of generators, photocopiers, air conditioners, etc. is carried out promptly and to set standards of quality.
Assist in procurement, (clarifying specifications, analysing quotations, seeking approval) ensuring that purchases are made according to approved specification, price, quality and quantity.
Maintain rigorous operations that ensures systems are in place for proper receipt, rotation and control of programme's materials.
Other duties as delegated by the Senior Finance Manager and the Finance and Administration Manager and the senior programme management team
Working Relationships:
The State Finance and Admin Officer will report to the Senior Finance Manager and, through him/her to the Finance and Administration Manager as designated by the Team Leader or Director of Operations.
S/he will form part of the programme finance team and be expected to work closely with the Senior Finance Manager. S/he will also be expected to establish and maintain good working relationships with the rest of the Propcom Mai-karfi team.
The State Finance and Admin Officer will also be expected to establish and maintain relationships with key account officers in the various banks through whom the programme financial transactions take place.
Competencies
(Note: competencies should be matched against assigned proficiency levels in the programme administrative competency framework).
Communication:
Effectively communicates by actively listening and sharing information with relevant internal and/or external colleagues and stakeholders using a variety of appropriate communication tools and channels to enable better understanding; adjusts communication style and tone according to the audience and occasion.
Proactively disseminates both verbal and written information in a timely and understandable manner.
Expected Behavioural Proficiency Levels (Behavioural proficiency level 2):
Oral and written Communication
Use of Communication Tools
Reporting
Professionalism: Achieves satisfactory levels of technical and professional skill or knowledge in position-related areas; keeping up with current developments and trends in areas of expertise
Technical Expertise
Organisational Understanding
Continuous Professional Development
Team Working: Shares and articulates team vision and demonstrates that by working co-operatively with a positive attitude across cultural and organisational boundaries to achieve shared goals; Treats others with dignity and respect and maintains a friendly demeanour and values the contribution of others.
Interpersonal Skills
Building effective relationships
Customer support
Results and Achievement Oriented: Focusing personal efforts on achieving results consistent with the programme's objectives
Achievement
Problem Analysis
Innovation
Prioritisation and Personal Effectiveness: Establishes and maintains mechanisms that enable the prompt and accurate delivery on assigned tasks and activities
Attention to Detail
Prioritisation and Planning
Initiative
Cross Cultural Sensitivity: Demonstrates an open-minded approach to understanding people regardless of their gender, age, race, national origin, religion, ethnicity, disability status, or other characteristics; treats all people fairly and consistently; effectively works with people from diverse backgrounds by treating them with dignity and respect
Cultural Awareness
Diversity

Essential Qualifications
The State Finance and Admin Officer should have:
A degree in Accounting or Finance
Minimum of 2 years work experience in an accounting role;
Previous experience providing financial support in a busy international team would be advantageous;
Applications Close Date
22nd March, 2019.
The post State Finance and Admin Officer at Palladium Group – Kano, Kaduna, Gombe and Yobe appeared first on Jobs in Nigeria – http://jobsinnigeria.careers.