BYU knocks off No. 12 Gonzaga 82-68 in WCC title game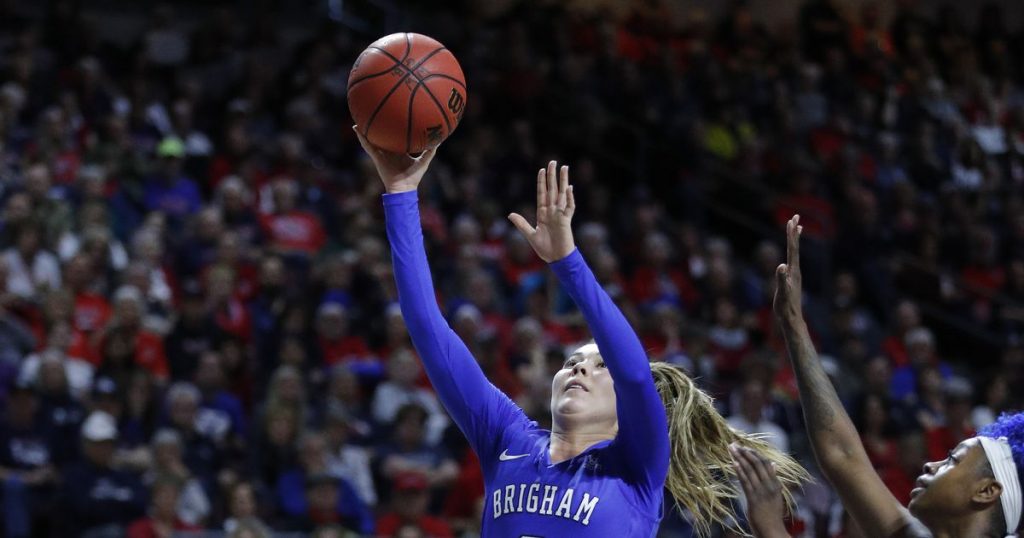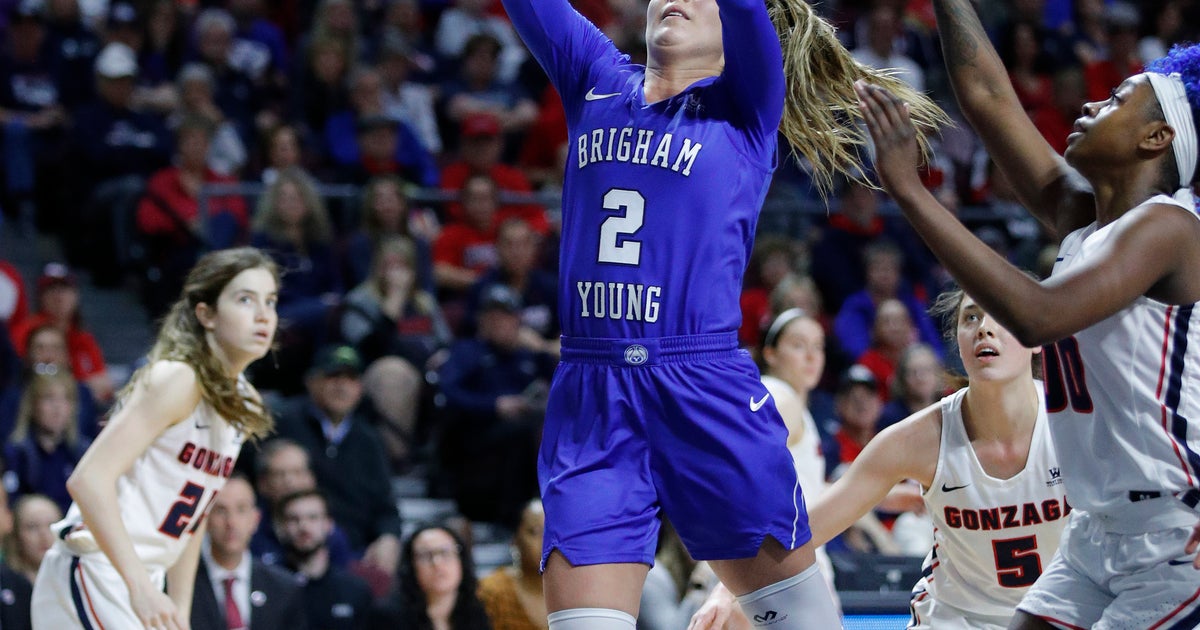 LAS VEGAS (AP) — Brenna Chase scored 25 points, Shaylee Gonzales added 20 and Brigham Young beat No. 12 Gonzaga 82-68 on Tuesday to win its third West Coast Conference tournament title.
The second-seeded Cougars (25-6) handed Gonzaga its two WCC losses in two close regular-season meetings and tried turning the third game into a rout with a dominating second quarter.
BYU scored the first 16 points of the second to build 12-point lead and went up by 16 early in the third quarter.
The two-time defending tournament champion Bulldogs (28-4) rallied late in the third to pull within seven, but missed their first 12 shots of the fourth to end any chance of a three-peat.
Zykera Rice led top-seeded Gonzaga with 25 points.
Paisley Johnson added 19 points, Sara Hamson blocked four shots and BYU went 13 for 25 from the 3-point arc to reach the NCAA Tournament for the first time since 2016.
BYU won the two regular-season meetings, both by two points.
The Cougars rallied from a 12-point deficit to win 70-68 at home and Hamson blocked two shots in the final minutes in a 66-64 home win.
BYU beat Pepperdine 68-63 in the WCC Tournament semifinals and Gonzaga needed two overtimes to beat Saint Mary's, winning 78-77 on Rice's buzzer-beating shot.
Rice dominated early in round 3, scoring 10 points in the first quarter to help the Zags build a 23-19 lead.
BYU took control by dominating defensively in the second quarter.
Gonzaga missed its first nine shots and went 1 for 11 in the period as the Cougars took a 42-30 lead into halftime.
BYU stretched the lead 55-39, but Gonzaga made a late run, pulling within 63-57 after BYU coach Jeff Judkins was called for a technical foul and Chandler Smith hit two free throws.
But the Cougars stretched the lead back to 12 early in the fourth and Gonzaga shot 2 for 15 in the quarter.
BIG PICTURE
BYU used a dominating second quarter to sweep the season series and leave no doubt about its NCAA Tournament chances.
The Zags will make the NCAA Tournament, but will have a lower seed than if they had won the WCC Tournament.
UP NEXT
Both teams should be headed to the NCAA Tournament.