CCCM Community Mobilizer Assistant at Agency for Technical Cooperation and Development (ACTED)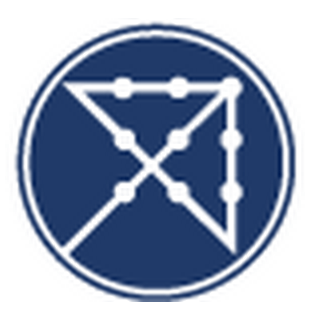 Agency for Technical Cooperation and Development (ACTED) –  Since 1993, as an international non-governmental organization, ACTED has been committed to immediate humanitarian relief to support those in urgent need and protect people's dignity, while co-creating longer term opportunities for sustainable growth and fulfilling people's potential.
We are recruiting to fill the position below:

Job Title: CCCM Community Mobilizer Assistant
Location: Maiduguri, Borno
Job Type: Full Time
Start Date: 1st April 2019
Contract Duration: 6 months
Job Field: Social science and any other related courses

Job Summary
In light of the displacement in the north eastern part of Nigeria, ACTED has set up an office in Maiduguri to respond to the humanitarian needs. ACTED is therefore looking for qualified staff to support our mission based in Maiduguri.
General Objectives
The Community Mobilizer Assistant is primarily responsible for community mobilization, Communication with Communities and support to community governance activities under direct supervision of the CCCM Team Leader and indirect supervision of the CCCM PM and the Protection officer.
This includes but it is not limited to conduct information campaigns, implement complaints and feedback mechanism in the site, ensure that vulnerable groups and people with specific needs are represented and participate in CCCM activities and build capacity of the Camp Committee Members in community governance and community mobilization, to ensure that they can effectively participate to the camp life, passing information to the camp population, advocate for the needs of the their own community and influence humanitarian assistance delivery.
Key Responsibilities
Create, follow-up, strengthen and monitor Camp Committees (including management committee) and provide SOPs/TORs/Forms and tools at site level ensuring transparency, participation, inclusion and agreement of all the stakeholders.
Strengthening daily the coordination and relationship-building with community leadership groups and community members on a formal and informal basis
Conducting regular meetings with committee members and ensuring community participation in coordination meetings through community mobilisation activities
Managing of the CRM information desk / box activities in the site, including collection and review of complaints forms, referral to responsible agencies with support of
Monitoring of service provision by partners at site level in close cooperation with the communities, partners and stakeholders
Timely reporting any gaps and/or duplication in service delivery and communities needs emerged during daily activities
Timely reporting any risk of evictions identified daily activities to the line manager
Database Assistant, timely reporting of sensitive complaints to line manager and regular submission of all data collection forms to Database Assistant for data entry and analysis
Supporting improvement of information management systems in the site in collaboration with the database assistant including: identification of information gaps, design/review of tools, databases and reports, data collection oversight
Cooperating in data collection for service delivery or other purposes as needed
Assist in creating ACTED SOPs for Complaints Response Mechanism and ensuring to comply to document during daily activities
Update public information boards with site management and partner information. Ensure that the information on the boards are accessible to everybody, include not literate population
Organise outreach activities for information gathering and sharing beyond information desk in coordination with the PM and the Team Leader, particularly for the benefit of residents with less mobility
Support training camp committees, partner agencies and site team on CCCM and CCCM related topics, as requested by the line manager with a strong focus on enhancing capacity of camp committees through coaching
Qualifications and Experience Required
At least 1 years' experience in a project implementation position in an NGO;
Candidates should possess BA/BSc/HND MBA/MSc/MA
Experience in Communication with Community, social work, camp setting and or mobilization.
Excellent verbal communication skills;
Excellent team-working skills;
Flexible, with the ability to cope with stressful situations;
Good written communication skills;
Good computer literacy, including use of smartphones and MS Office (Word and Excel);
Good verbal and written English skills are of benefit;
Knowledge of multi-sectoral humanitarian response, including Protection, WASH, Shelter, and emergency distribution is of benefit;
Experience in CCCM or Protection programming is of benefit
Application Closing Date
18th March, 2019.
The post CCCM Community Mobilizer Assistant at Agency for Technical Cooperation and Development (ACTED) appeared first on Jobs in Nigeria – http://jobsinnigeria.careers.