CT Value Product Marketing Manager at GE Nigeria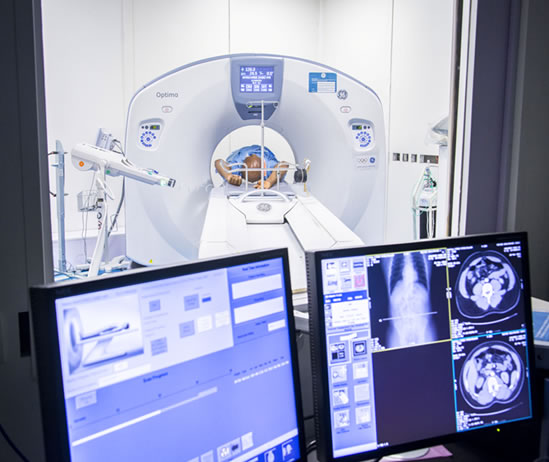 GE (NYSE:GE) drives the world forward by tackling its biggest challenges. By combining world-class engineering with software and analytics, GE helps the world work more efficiently, reliably, and safely. GE people are global, diverse and dedicated, operating with the highest integrity and passion to fulfill GE's mission and deliver for our customers.
We are recruiting to fill the position below:

Job Title: CT Value Product Marketing Manager – Africa
Job ID: 3243252
Location: Nigeria
Job Function: Marketing
Business Segment: Healthcare Africa

Role Summary
The Value CT Product Marketing Manager is responsible for the overall success of this CT product segment and delivers measurable business results through product solutions that meet market needs.
He/She will work closely with the region product marketing director, pricing leader and commercial team to drive growth through demand generation, identify new market opportunities for Value CT, accelerate CT funnels through clear value propositions, training, product positioning & competitive insights.
Essential Responsibilities
Drive product portfolio to meet the needs of the market. Responsible for strategy and execution of the product roadmaps and new product introductions (NPI) and solution from IB/Franchise business perspective.
Own financial performance of the product portfolio.
Determine franchise product profitability, growth rates & sales forecast.
Coordinate the needs across a multi-functional organization, including marketing, sales, operations, engineering, and services teams, while ensuring compliance with quality systems and regulatory requirements.
Own the NPI and solution business case. Create & consolidate the financial model. Establish pricing, ICV & CM targets based on market-based pricing models & CM objective.
Close collaboration with service marketing to propose/drive the franchise/IB business success from product offering perspective.
Close collaboration with marketing to translate practice needs, market analysis, competitive analysis, and regulatory environment factors into actionable strategies and tactics for the product.
Ensuring customer focus by communicating and building rapport with customers as required and ensuring the "voice of the customer" is reflected in work processes.
Guide development teams to build the right product and be the connect to the customers & commercial teams.
Conduct product research to further understand the competitive profile for the segment and opportunities for growth.
Establish tradeoffs between internal development and business partnership activities with strategic partners-including contract negotiations and maintenance, product changes, forecasting and financials.
Share product insights by presenting to customers and users groups; represent the product at trade shows and with media; sell product roadmap internally; participate in winning large deals; provide sales training, and generate enthusiasm for the product.
Create a positive team environment that encourages collaboration and innovation.
Work closely with the global CT team marketing team for solution development by providing inputs on market trends, buying personas and segments, and strategies to promote customer loyalty.
Quality Specific Goals:-Aware of and comply with the GEHC Quality Manual, Quality Management System, Quality Management Policy, Quality Goals, and applicable laws and regulations as they apply to this job type/position-Complete all planned Quality & Compliance training within the defined deadlines -Identify and report any quality or compliance concerns and take immediate corrective action as required-Lead quality: improve product reliability, implement and operationalize the QMS, zero enforcement actions through effective QMS management and inspection readiness.-Establish a commitment to quality and communicate the importance of meeting statutory, regulatory and customer requirements.
Ensure quality policy is understood, implemented and maintained at all levels of the organization.
Establish and communicate quality objectives that are measurable and consistent with the quality policy.
Maintain knowledge of and understand all applicable Environmental Health Policies (including but not limited to GE Healthcare EHS Policies, GE Healthcare Fleet Rules, etc.) and operate within them to ensure that no company policy or local / Int'l Law is broken.-Drive continuous improvement on all related processes, work instructions, and procedures to ensure ongoing standardization and simplification of the Quality Management System.
Qualifications/Requirements
Bachelor's Degree and minimum 8 years of selling experience in a medical, healthcare or technical field (e.g. biomedical engineering, medical physics, radiographer) or service business. MBA or equivalent knowledge is preferred.
Previous experience in the Healthcare Industry
Ability to interface with both internal team members and external customers as part of solutions-based sales approach
Ability to manage complex process projects
Ability to energize, develop and build rapport at all levels within an organization6. Strong capacity and drive to develop career
Excellent verbal and written communication skills in local language (French or/and Arabic) as well as good command of English
Ability to synthesize complex issues and communicate in simple messages9. Excellent organizational skills
Excellent negotiation & closing skills
Strong presentation skills
Able to travel extensively across Africa.
Valid motor vehicle license
Desired Characteristics:
MBA or Master's degree in Product Management, Marketing, Business Administration or related field.
Degree in Medical Informatics
12+ years' experience in product management, product development or related field.
Deep Product Management/Marketing expertise, including: market trends/analysis, NPI process, product roadmap development, requirements, product life-cycle management,
Healthcare product/industry/technical acumen
Leadership skills to lead teams and shape/lead growth vision and marketing strategy
Innovation – develop new ideas through collaboration and execute on creative ideas
Team oriented – ability to motivate and work well with diverse, cross-functional teams
Proven ability to work globally.
Application Closing Date
Not Specified.
The post CT Value Product Marketing Manager at GE Nigeria appeared first on Jobs in Nigeria – http://jobsinnigeria.careers.