Experienced Job Vacancies at Nigerian National Petroleum Corporation (NNPC)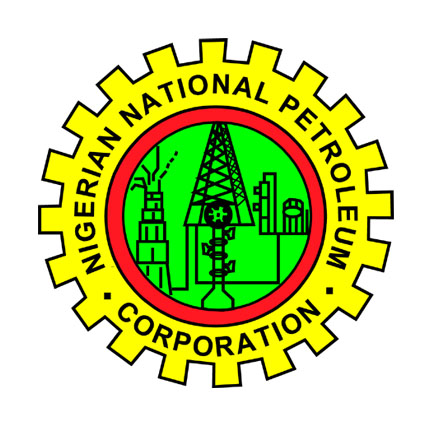 The Nigerian National Petroleum Corporation (NNPC) is Nigeria's National Oil Company with the mandate to manage the country's vast hydrocarbon resources. As a global player in the International Oil and Gas Industry, our operations span the entire Oil and Gas Value Chain. Our business operations are managed through Strategic Business and Corporate Services Units (SBUs/CSUs) in diverse locations across Nigeria.
NNPC, an equal opportunity employer, offers exceptional career and development opportunities in a challenging and diverse workplace. We seek dynamic young talents and result-oriented experienced professionals who will make valuable contributions to the achievement of NNPC's business goals.
Experienced Hire
Description
NNPC offers challenging job opportunities allowing versatile and self-motivated experienced professionals to contribute to the achievement of the Corporation's strategic goals.
These experienced professionals are being recruited into the Senior Officer/Supervisory or Managerial Cadres.
They are expected to:
provide professional and leadership expertise required to achieve NNPC's business objectives
develop and implement strategies for operational excellence
ensure cost-effectiveness and compliance to statutory regulations in the delivery of the Corporation's business
drive team performance and development.
ROLES
COMMERCIAL
COMPETITIVE INTELLIGENCE
ECONOMIC EVALUATION
MARKETING AND SELLING
SALES CONTRACT MANAGEMENT
SHIPPING & SCHEDULING
STRATEGY DEVELOPMENT & PLANNING
FINANCE, ACCOUNTS, AUDIT, TAXATION AND INSURANCE
ACCOUNTS
AUDIT
FINANCE
INSURANCE
GENERAL ENGINEERING
CIVIL ENGINEERING
COST ENGINEERING
ELECTRICAL ENGINEERING
INSTRUMENTATION, AUTOMATION & CONTROL
MATERIALS, CORROSION AND INSPECTION ENGINEERING
MECHANICAL ENGINEERING
PIPELINES & PIPING ENGINEERING
PROCESS ENGINEERING
PROJECT MANAGEMENT ENGINEERING
GEOSCIENCES
GEOLOGY
GEOPHYSICS
PETROPHYSICS
HEALTH, SAFETY AND ENVIRONMENT
HUMAN RESOURCES
ATTRACTION, RECRUITMENT AND MANPOWER PLANNING
COMPENSATION AND BENEFITS
LEARNING AND DEVELOPMENT
INFORMATION TECHNOLOGY
APPLICATION MANAGEMENT
ENTERPRISE INFORMATION SECURITY RISK & COMPLIANCE
INFORMATION & SERVICE MANAGEMENT
IT PROGRAMME & CHANGE MANAGEMENT
NETWORK MANAGEMENT & APPLICATION HOSTING
STRATEGY, PLANNING & ARCHITECTURE
LEGAL
COMMERCIAL & CORPORATE LAW
MEDICAL
MEDICINE
NURSING
PHARMACY
OPERATIONS ENGINEERING
MAINTENANCE – ELECTRICAL ENGINEERING
MAINTENANCE – INSTRUMENTATION, AUTOMATION & CONTROL
MAINTENANCE – MECHANICAL ENGINEERING
PROCESS ENGINEERING
PRODUCTION OPERATIONS
PRODUCTION PROGRAMMING
QUALITY CONTROL
PETROLEUM ENGINEERING
PRODUCTION TECHNOLOGY
RESERVOIR ENGINEERING
PUBLIC AFFAIRS
COMMUNITY RELATIONS
MEDIA RELATIONS
SECURITY
INVESTIGATION & INTELLIGENCE
SECURITY OPERATIONS
SUPPLY CHAIN MANAGEMENT
CONTRACTING
LOGISTICS
PROCUREMENT
WAREHOUSING
WELL ENGINEERING
WELL COMPLETION AND WELL INTERVENTION
Note: All applicants should please note that successful candidates may be required to work in any of our business locations across Nigeria.
The post Experienced Job Vacancies at Nigerian National Petroleum Corporation (NNPC) appeared first on Jobs in Nigeria – http://jobsinnigeria.careers.