FOX Sports Sun announces Tampa Bay Rays TV schedule for 2019 season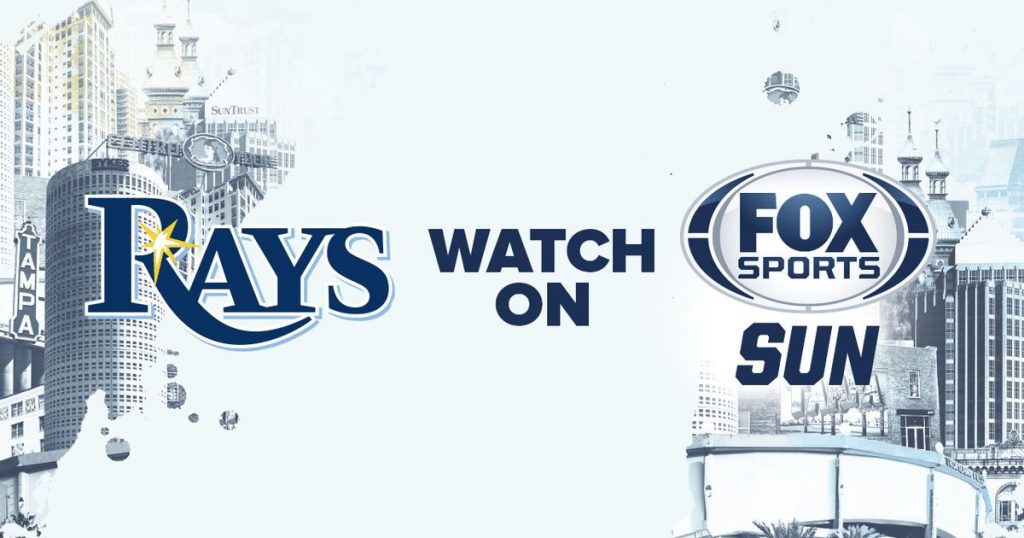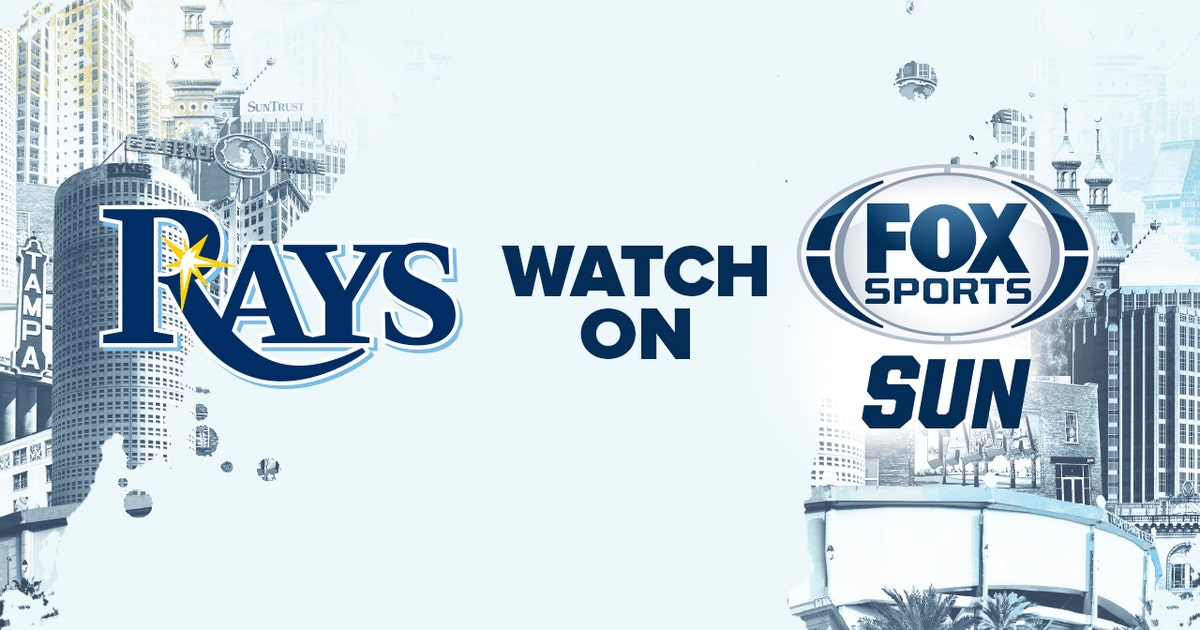 TAMPA, Fla. (March 13, 2019) — FOX Sports Sun, the exclusive television home of the Tampa Bay Rays, announced today the network will produce and televise all 162 regular season Rays games during the 2019 Major League Baseball season.
Opening Day coverage begins live from Tropicana Field with a special, one-hour pregame show, starting at 3 p.m. on Thursday, March 28, when the Rays host the Houston Astros. Additional programming details for Opening Day are forthcoming. All broadcasts throughout the season will feature half-hour "Rays Live" pregame shows along with extended postgame coverage from the ballpark. "Rays Live" will originate from Tropicana Field for home games, while away games will be anchored from the FOX Sports studio.
Dewayne Staats returns this year for his 22nd season as play-by-play announcer and will be joined in the booth by former MLB pitcher Brian Anderson. Staats enters his 42nd year broadcasting baseball, while Anderson enters his 11th season providing color commentary on our network. New to the booth for this coming season, FOX's Kevin Burkhardt will serve as play-by-play announcer for a package of games. Former MLB player Orestes Destrade and former Rays pitcher Doug Waechter return as analysts, while Rich Hollenberg is back for his sixth season as host. Tricia Whitaker rounds out the broadcast team as the new lead in-game reporter.
Click here to download the full broadcast schedule for the 2019 Tampa Bay Rays season.
All Rays programming – including games and studio shows – on FOX Sports Sun will be available on FOX Sports GO, the live streaming platform that showcases all of the FOX Sports Regional Networks' events and studio programming through pay-TV providers.
Going beyond the games, FOX Sports Sun's partnership with the Rays provides fans with opportunities to get to know the team and its players. FOX Sports Sun's new-look Rays shoulder programming this season includes the debuts of "Rays Inside Pitch," "Rays Prospect Spotlight" and "Rays All-Access." "Rays Inside Pitch" will include player profiles with unique insights and interviews, plus episodes offering inside access to other aspects of the team and its operations. "Rays Prospect Spotlight" will tell the stories of the players in the pipeline and their Minor League affiliate teams. "Rays All-Access" will take on various topics with the main focus of showcasing content through behind-the-scenes experiences as players, coaches and staff participate in activities ranging from special events to the routine of game days.
Digital & Social Coverage
— FOXSportsFlorida.com will bring Rays fans the latest news and highlights from the broadcast all season long.
— Follow on Twitter
— Like on Facebook – https://www.facebook.com/FOXSportsFloridaFOXSportsSun/
— Follow on Instagram – @foxsportsflorida
— YouTube – https://www.youtube.com/user/SunSportsFOXSportsFL
— Snapchat – foxsportsfl
ABOUT FOX SPORTS FLORIDA / FOX SPORTS SUN
FOX Sports Florida & FOX Sports Sun are the regional television homes of the Orlando Magic, Tampa Bay Rays, Miami Heat, Miami Marlins, Tampa Bay Lightning and the Florida Panthers. The regional sports networks have been fixtures in the homes of sports fans throughout the Sunshine State for over 20 years. Today, the networks combine to produce more than 700 live sporting events and over 300 studio based and original programs year round. FOX Sports Florida and FOX Sports Sun are committed to making a positive impact in the communities we serve by engaging our audiences and providing award winning TV and web coverage of Florida's hometown sports teams. For more information, channel listings and how you can get involved with FOX Sports Florida / FOX Sports Sun, visit www.foxsportsflorida.com.