Manager, Collaboration at the Nigerian National Petroleum Corporation (NNPC)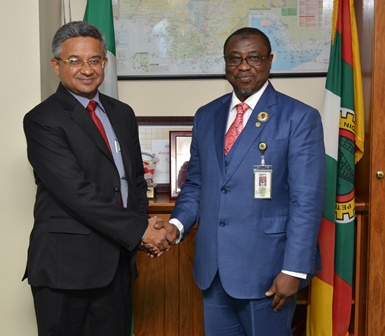 The Nigerian National Petroleum Corporation (NNPC) is Nigeria's National Oil Company with the mandate to manage the country's vast hydrocarbon resources. As a global player in the International Oil and Gas Industry, our operations span the entire Oil and Gas Value Chain. Our business operations are managed through Strategic Business and Corporate Services Units (SBUs/CSUs) in diverse locations across Nigeria.
Applications are invited from qualified candidates to fill the position below:
Job Title: Manager, Collaboration
Reference No: EH/COM/020
Location: Nigeria
Cadre: Managerial
Objectives
To identify, develop and secure funding for collaborative partnership on research and development plans
Key Job Responsibilities
Engage in collaborative partnership on research in relevant subject areas and conduct high level quality collaborative research based on customer needs
Lead activities designed to develop appropriate external contacts, networks and research opportunities
Identify new research opportunities with potentials for significant business growth and liaise with relevant internal and external partners to undertake such research profitably
Requirements
First Class or Second Class Upper (First Degree) in relevant disciplines
Second Class Lower or HND Upper Credit (minimum) in relevant Disciplines, plus Master's degree
Certification/Membership of relevant professional body
NYSC Completion/Exemption Certificate
Applicants must not be more than 45 years of age as at 31st December, 2018.
Applicants must have Minimum of 18 years post-qualification experience with at least 3 years working experience at Managerial/ Leadership level in an organization of comparative size .
Experience in oil and gas industry and in similar functional area is an added advantage.
Key Functional Competencies:
Portfolio Management
Market Place Analysis
Contract Performance Monitoring
Application Closing Date
26th March, 2019
The post Manager, Collaboration at the Nigerian National Petroleum Corporation (NNPC) appeared first on Jobs in Nigeria – http://jobsinnigeria.careers.