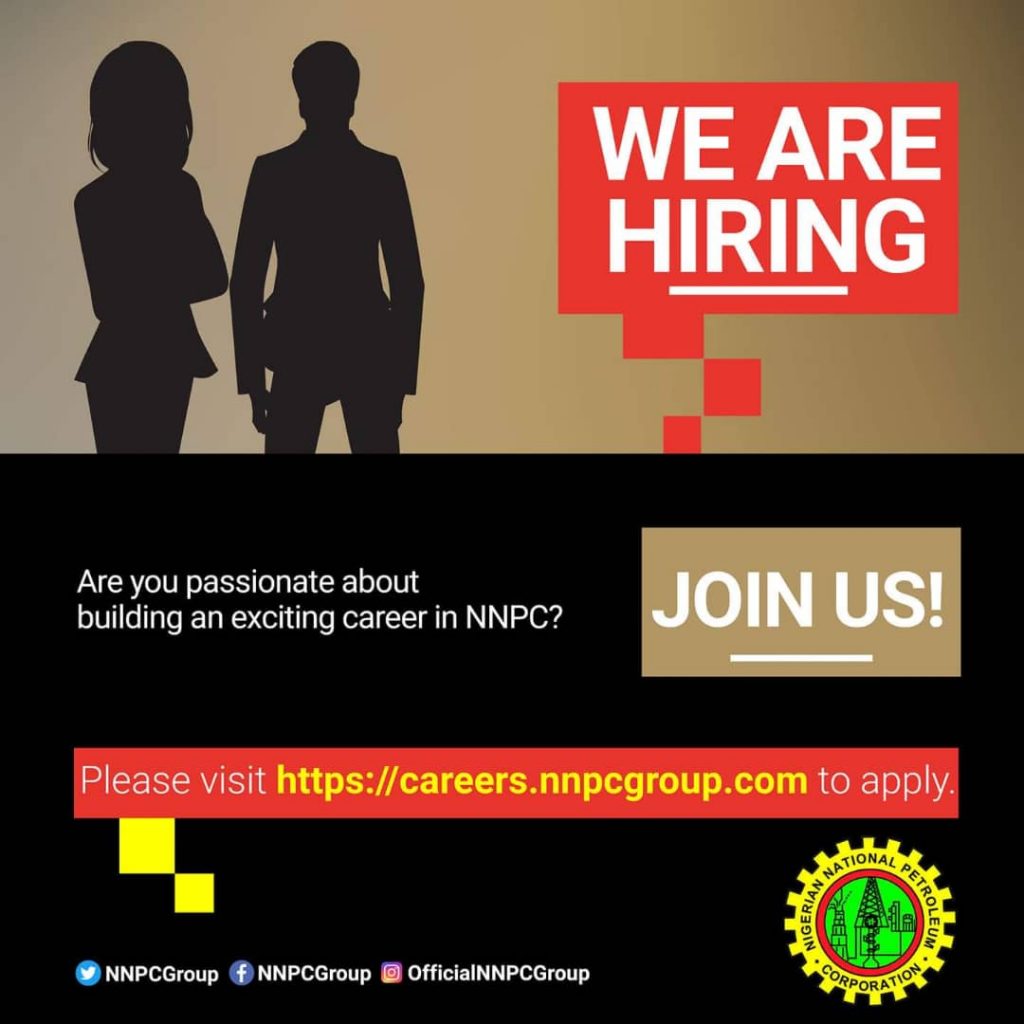 As part of President Muhammed Buhari's efforts to improve the productivity and viability of the NNPC, the FGN has sanctioned the immediate recruitment of staff by the NNPC.
This now forms part of efforts to address the Corporation's workforce demographic challenges and refresh NNPC's talent pipeline, Management has approved the commencement of the 2019 Recruitment Campaign.
The campaign will be targeted at both Graduate Trainees and niche-skill Experienced Professionals in order to guarantee long term availability of suitable talent, and urgently tackle critical competency gaps at the supervisory and middle management cadre.
Authentic text from top management read thus "This is to inform you that NNPC will start recruiting and the portal will be open from 12am midnight tonight. Kindly inform all our children, friends and relatives. They should go through NNPC website and click on Careers in NNPC and from there they will get the link.Those interested should pls start from 2nite at midnight."
The resources below will assist applicants directly.
DO NOT MAKE ANY PAYMENTS TO AGENTS OF ANY KIND.
http://careers.nnpcgroup.com/