Public Relations Officer at Hezekiah University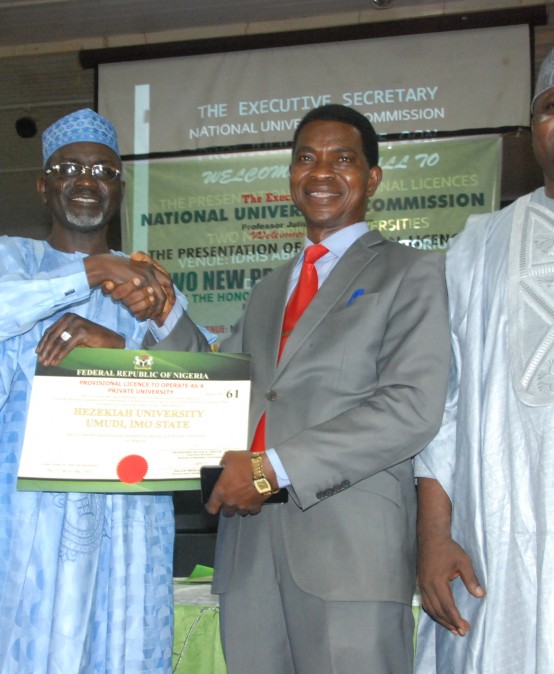 Hezekiah University is an excellence-focused private University approved and licensed by the Federal Government of Nigeria, to provide world-class education. The University is located in serene environment of Umudi which is very conducive for academic studies and is the first and only private University in Imo State. UNIHEZ has the vision to bring qualitative and functional higher education closer to the people and to play a leading role in the socio-economic and cultural development of the beneficiaries.
In pursuance of its mission 'to build a citadel of academic excellence that provides internationally acceptable high standard of education', Hezekiah University requires the services of suitably qualified candidates to fill the position below:
Job Title: Public Relations Officer
Location: Imo
Job Description
The Public Relations Officer is the image maker of the University, whose duty helps to establish and maintain lines of communication between the University and the public.
Qualification/Experience
Candidates must possess a first Degree in any of the following areas: Public Relations, Marketing, Mass Communication, Journalism or related fields, plus 2-3 years work experience in a Public Relations Department of a university or any communications-orientated organization.
Skills and qualities:
Candidates will be expected to display the following qualities and skills: excellence in verbal and written communications; ICT compliant, initiative; creativity; awareness of current affairs; excellent organizational, scheduling and planning skills; self-confidence; ability to withstand pressure and meet deadlines, ability to network effectively, etc.
Salary
Very attractive as in what obtains in Nigerian private universities.
Application Closing Date
27th March, 2019.
The post Public Relations Officer at Hezekiah University appeared first on Jobs in Nigeria – http://jobsinnigeria.careers.