BU Sustainability Manager, West Africa Business Unit at the Coca-Cola Company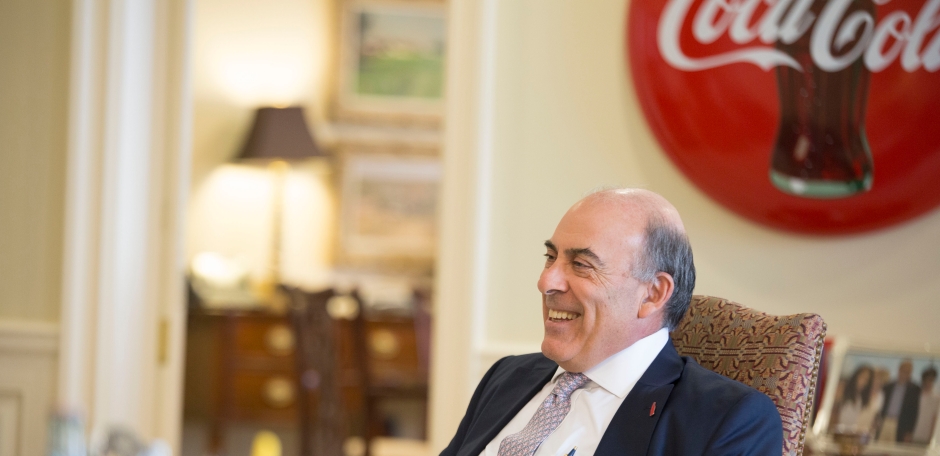 The Coca-Cola Company (NYSE: KO) is the world's largest beverage company, refreshing consumers with more than 500 sparkling and still brands.
At The Coca-Cola Company you can cultivate your career in a challenging and dynamic environment. We are the largest manufacturer and distributor of nonalcoholic drinks in the world-selling more than 1 billion drinks a day. Unlock your full potential with a future-focused company that is known and respected throughout the world.
We are recruiting to fill the position below:
Job Title: BU Sustainability Manager, West Africa Business Unit
Location: Lagos
Direct Reports: One Intern (as may be available)
Position Overview
This role is critical to the strategic business goal of growing our reputation, reinforcing our social license and managing policy and regulatory risks in WABU's socio-economically challenges markets by building strong community connections through our sustainability program impact and footprints.
Job Summary
The West Africa Business Unit, given its social and economic needs state, is uniquely positioned to drive the achievement of many of The Coca-Cola Company's global sustainability commitments such as 5by20 and RAIN in particular.
The WABU Sustainability Manager will champion the adaptation, modeling and replication of these commitments across our key markets, working with the System PAC resource in the Franchises to appraise needs, identify programme opportunities, seek funding sources and build and leverage appropriate partnership models (e.g. Golden Triangle, Business to Business and Industry Coalitions) to scale programme reach and impact.
The role is critical to the strategic business goals of growing our reputation, reinforcing our social license and effectively managing policy and regulatory risks in WABU's socio-economically challenged markets by building strong community connections through our programme impact and social footprints. For example, among other key focus areas, the BU Sustainability Manager will import best practices and build effective partnerships to drive the implementation of packaging recovery and recycling programmes in our key/risk markets in order to proactively avert packaging tax and also contribute to the achievement of TCCC's global commitment on sustainable packaging.
The BU Sustainability Manager will also be responsible for driving the implementation of our Renewing Category Growth (RCG) initiatives to grow consumer and stakeholder trust and acceptance of our beverages, including building and leveraging appropriate relationships with influencers and regulators in the health and other relevant sectors, thus enabling the environment for growth and sustainability of our business.
Key Duties/Responsibilities
Prioritized Responsibilities % of Time:
Global Sustainability Commitments: Liaise with The Coca-Cola Foundation, The Coca-Cola Africa Foundation and the Corporate Office to develop the right internal relationships, frameworks and processes to drive effective implementation of TCCC's global sustainability commitments, including 5by20, RAIN and Recycling, in relevant WABU markets, ensuring that the BU becomes a significant and visible contributor to the realization of these commitments.
External Partnerships/Funding Opportunities: Build partnerships and leverage external funding opportunities with development/donor agencies, national governments and civil society organizations.
Policy/Regulatory Risks: Conduct periodic environmental scan of WABU's key/risk markets to identify extant or emerging policy or regulatory risks to our business in areas such as environment, health or gender issues; and develop a risk analysis and mitigation plan to proactively manage such risks and safeguard the business.
Alignment with Bottling System: Build and leverage strong relationships and influence within the bottling system and ensure alignment and partnership with our bottlers in the implementation of TCCC's global sustainability commitments as well as locally developed programmes.
Monitoring, Evaluation and Reporting: Develop and implement an effective framework for periodic monitoring, evaluation and reporting with key metrics on the implementation and impact of our sustainability initiatives.
Impact Story Telling and Showcase: Collaborate with the BU Communications Manager and the System PAC Managers to communicate progress and impact of our key sustainability initiatives internally and externally, including leveraging national, regional and global platforms to showcase the success of such initiatives.
The BU Sustainability Manager will often lead and drive external communication and engagement with programme partners that will include government officials, regulators, civil society organizations/activist organizations and industry groups across many of WABU's 31 markets.
The job holder will also be required to liaise regularly with counterparts in the bottling system, the Eurasia and Group and Corporate (Atlanta).
This role will have responsibility for developing and deploying frameworks and tools for impact measurement, evaluation and reporting our key sustainability programmes in line with company and global best practices.
Job Requirements
Preferred Qualifications:
University Degree preferably in Development Studies, Sustainability Management or Social Work and related fields
Required Experience:
At least 7 years' experience in sustainable development, social work or development project management in a corporate or NGO/civil society environment.
Working knowledge of the French language:
Ability to engage across multiple cultures
Ability to instil trust across diverse groups of critical influencers
The Coca-Cola West Africa Business Unit covers 31 countries across West and Central Africa and the Indian Ocean islands. The region features a wide diversity of language, ethnicity and culture with English and French as the major official languages.
Travel Requirements:
About 70% travel across the BU and international travels.
Growth Behaviors:
Growth Mindset: Demonstrates curiosity. Welcomes failure as a learning opportunity.
Smart Risk: Makes bold decisions/recommendations.
Externally Focused: Understands the upstream and downstream implications of his/her work. Tracks and shares external trends, best practices or ideas.
Performance Driven and Accountable: Has high performance standards. Outperforms her/his peers.
Fast/Agile: Removes barriers to move faster. Experiments and adapts. Thrives under pressure and fast pace.
Empowered: Brings solutions instead of problems. Challenges the status quo. Has the courage to take an unpopular stance.
Application Closing Date
29th March, 2019.
The post BU Sustainability Manager, West Africa Business Unit at the Coca-Cola Company appeared first on Jobs in Nigeria – http://jobsinnigeria.careers.