Director, Schools at Bridge International Academies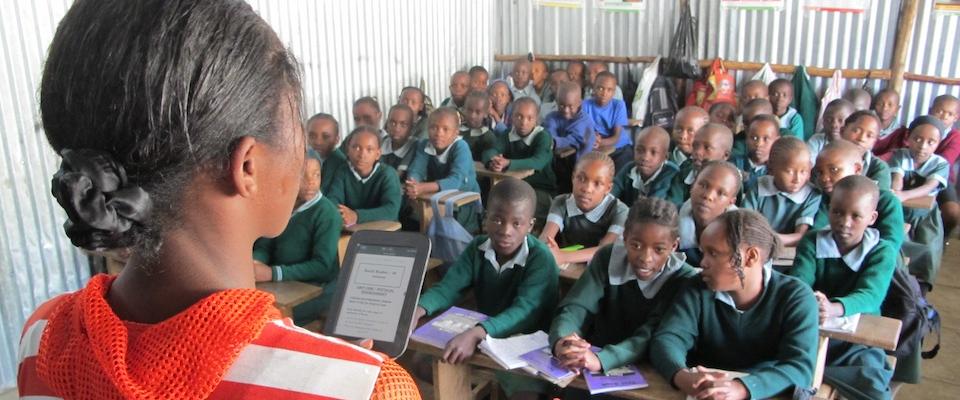 Bridge International Academies is the world's largest and fastest-growing chain of primary and pre-primary schools with more than 400 academies and 120,000 pupils in Kenya and Uganda. We democratize the right to succeed by giving families living in poverty access to the high-quality education that will allow their children to live a very different life.
We are recruiting to fill the position below:

Job Title: Director, Schools
Location: Yaba, Lagos

About the Role
This role will involve close work with the Operations Director, who is responsible for all "back of house" operations such as but not limited to quality assurance (our data-driven field based audit and monitoring team) or customer care (our call center serving both as the support hub for our academy manager, teachers and parents).
For this role, we need someone who's willing to put their head down and get to work. This is an incredibly fast-paced and absorbing role that will ask a lot of you but it will also be personally rewarding in that you will see the impact of your efforts first hand.
This is a senior level position and we are looking for someone with 10+ years of experience. Scale – up experience, managing people that you will not always be able to physically see and "bricks & mortar" experience is a must!
What You Will Do
Drive pupil growth to increase financial sustainability
Introduce Bridge and launch Academies in new communities
Ensure customer satisfaction to retain existing parents
Manage and train our Academy Management vertical (regional managers, area managers & Academy Managers).
Most of all – ensure that Bridge consistently lives up to our promise of ensuring Knowledge for all
What You Should Have
Passion for Execution: Demonstrated experience in making things happen. No task or challenge is too big for you and you are able to find a way to get things done!
Experience Overseeing Large Teams: You are a people person and are comfortable with the entire employee lifecycle (hiring, onboarding & managing). Ideally, you will have created and successfully led large teams in retail or sales spread across a large geography.
Ability to Manage under Pressure: Our team has a culture of fast paced thinking and we expect the person in this role to be able to handle changing priorities and stay calm under the pressure of executing well in short timelines.
A Strong Belief in our Mission: We believe we are making a real impact in the lives of children across the developing world by democratizing their right to reach their potential.
Experience Engaging Low Income Community: We need someone who has the humility and comfort to engage our parents. Our parents are aspiring to give their kids a great education and we need someone who'll engage them with respect and integrity.
Excellent English.
10+ Years of Professional Experience: Experience as a School Administrator would be awesome, bonus if you've worked in retail and/or sales in low income communities.
You're also:
A detailed doer – You have a track record of getting things done. You're organized and responsive. You take ownership of every idea you touch and execute it to a fine level of detail, setting targets, engaging others, and doing whatever it takes to get the job done. You can multi-task dozens of such projects at once and never lose sight of the details. Likely, you have some experience in a start-up or other rapid-growth company.
A creative problem-solver – Growing any business from scratch comes with massive and constant challenges. On top of that, Bridge works in often fragile, sometimes volatile low-resource communities and with complex government systems. You need to be flexible and ready to get everything done effectively, quickly, and affordably with the materials at hand.
A relentless advocate – The children we serve and teachers we empower never leave your mind. You know them, get them, have shared a meal with them (or would be happy to in the future). You would never shrink back from shaking a parent's hand or picking up a crying child, no matter what the person was wearing or looked like. Every decision you make considers their benefit, experience, and value.
A malleable learner – You believe you can always do better. You welcome constructive criticism and provide it freely to others. You know you only get better tomorrow when others point out where you've missed things or failed today.
A data-driven decision-maker – When making decisions, you don't rely your intuition alone. You collect data, you analyze it and make decisions with clear justifications.
A curious investigator – You ask why a lot. You don't just take what you see and accept it. You wonder why it is that way, and are aware that the world we see is created by human choices and actions – and it could be different. You wonder, and see the world as wonderful even when you want to change a part of it that is unjust.
Application Closing Date
22nd March, 2019.
The post Director, Schools at Bridge International Academies appeared first on Jobs in Nigeria – http://jobsinnigeria.careers.