Finance Assistant at the International Organization for Migration (IOM)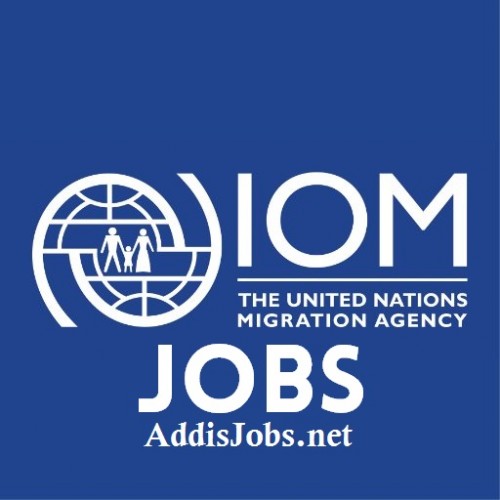 International Organization for Migration (IOM) – Established in 1951, IOM is the leading inter-governmental organization in the field of migration and works closely with governmental, intergovernmental and non-governmental partners. IOM is dedicated to promoting humane and orderly migration for the benefit of all. It does so by providing services and advice to governments and migrants.
We are recruiting to fill the position below:
Job Title: Finance Assistant

SVN No.: SVN2019/22
Location: Lagos
Organizational Unit: Resource Management (Finance)
IOM Classification: G5
Type of Appointment: Special Short-Term (SST) 6 months with possibility of extension

Context
Working under the overall supervision of the Resource Management Officer and the direct supervision of the National Finance Officer, the successful candidate will perform treasury functions and assist on financial project monitoring and reporting for the IOM Programmes in Nigeria. In particular, s/he will
Core Functions / Responsibilities
Budget, Project Monitoring & Reporting:

Assist in preparation of annual budget submission and revisions including estimating the cost of staff as well as rental and utilities, office equipment and supplies, printing, and other contracts, services or running expenses, to include in the budget.
Analyse and report on expenditure and variations within projects.  Bring to the attention of the supervisor any relevant financial and budgetary issues on an ongoing basis.
Provide assistance for the preparation of new budgets with regard to project development, management and reporting to Project Managers and the Chief of Mission.
Assist in managing financial resources through monitoring and controlling of the resources in accordance with IOM rules and regulations.
Assist in the preparation of monthly, quarterly or annual financial reports, including financial reports for the Mission and donors, adhering to established reporting deadlines set by project agreements.

Treasury:

Support in timely review of cash position for local accounts to ensure sufficient funds on hand for disbursements.
Enter payments, receipts and non-cash vouchers in SAP accounting system.
Ensure all supporting documentation and signatures are obtained before finalizing vouchers.
Maintain the Petty Cash account of the Mission.
Support the Head of Finance to maintain appropriate internal controls to safeguard the assets, control cash and prevent fraud.
Support with the maintenance of an effective banking system in the mission including the sub offices
Primary contact with the local bank management in Lagos and the sub-offices on routine operational matters including negotiation of exchange rate on currency conversion.
Participate in preparation of funding requests for the mission and ensure that sufficient funds are available locally;

Grant Management:

Participate in the pre-grant financial assessments of potential partners by reviewing partner financial information for any indications of poor financial management.
Assist in reviewing proposals from potential partners, making recommendations on:

Reasonableness of the proposed budget
Actions that need to be undertaken before entering into a grant agreement
Requirements that should be incorporated into partners' grant agreement to manage specific risks.

Assist in monitoring the financial aspect of the successful implementation of grants under the program throughout the lifecycle of each grant – from award to close out
Monitor administrative and financial compliance of all grants.  Train the admin and finance staff of partners as appropriate.
Ensure that the system for tracking grants and implementation progress is in place.
Review disbursement requests to verify that all reporting and compliance requirements and/or pending queries have been satisfied before funds are disbursed
Assist in reviewing and analyzing all financial reports submitted by partners; verify compliance with the requirements as per grants agreement
Discuss with partners any financial management weaknesses and, where appropriate; participate in development, implementation and monitoring of action plans to mitigate them.

General:

Prepare monthly accounting returns package to be sent to HQ & regional offices
Recommend improvements to internal controls to improve operational efficiencies.
Maintains appropriate financial filing system.
Maintain files of all financial instructions/guidelines issued as reference for completion of work assignments.
Provide guidance and training to new/junior staff

Perform any other duties as may be required.
Require d Qualifications and Experience
University Degree / Certificate from an accredited academic institution in Accounting, Finance or Business Administration preferably with a professional certification as chartered accountant or certified public accountant;  in related field; or an equivalent combination of education, training & experience;
Minimum Five Years (three Years for Degree Holders) in related field;  preferably within the United Nations and the International Humanitarian Field
Proactive; Independent Worker; A great team player; knowledge of IPSAS and SAP highly desirable; knowledge of IOM accounting system, software and procedure a distinct advantage.
Fast Learner; IT Literate; Interpersonal Skills; Administrative & Time Management Skills;
Languages:
Fluency in English and Native Language; Fluency in all languages advantageous;
Required Competencies
The incumbent is expected to demonstrate the following competencies:
Accountability – takes responsibility for action and manages constructive criticisms
Client Orientation – works effectively well with client and stakeholders
Continuous Learning – promotes continuous learning for self and others Communication – listens and communicates clearly, adapting delivery to the audience
Creativity and Initiative – actively seeks new ways of improving programmes or services
Leadership and Negotiation – develops effective partnerships with internal and external stakeholders;
Performance Management – identify ways and implement actions to improve performance of self and others.
Planning and Organizing – plans work, anticipates risks, and sets goals within area of responsibility;
Professionalism –  displays mastery of subject matter
Teamwork – contributes to a collegial team environment; incorporates gender related needs, perspectives, concerns and promotes equal gender participation.
Other:
Any offer made to the candidate in relation to this vacancy notice is subject to funding confirmation.
Only candidates residing in the country of the duty station within commuting distance of the duty station will be considered.
Appointment will be subject to certification that the candidate is medically fit for appointment, accreditation, any residency or visa requirements, and security clearances.
Women with the above qualifications are encouraged to apply.
Application Closing Date
26th March, 2019.
The post Finance Assistant at the International Organization for Migration (IOM) appeared first on Jobs in Nigeria – http://jobsinnigeria.careers.