If it's March, must be time for Bucks' DiVincenzo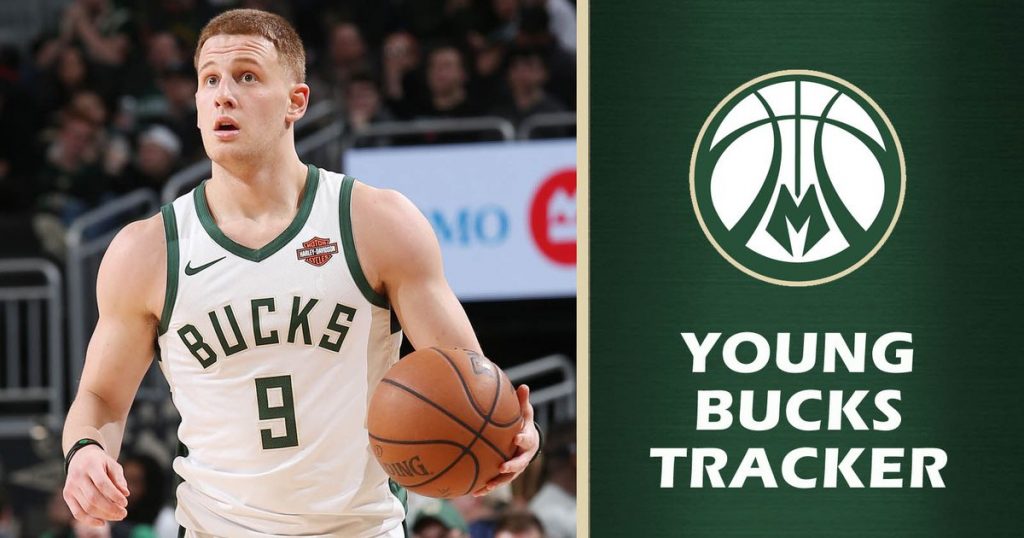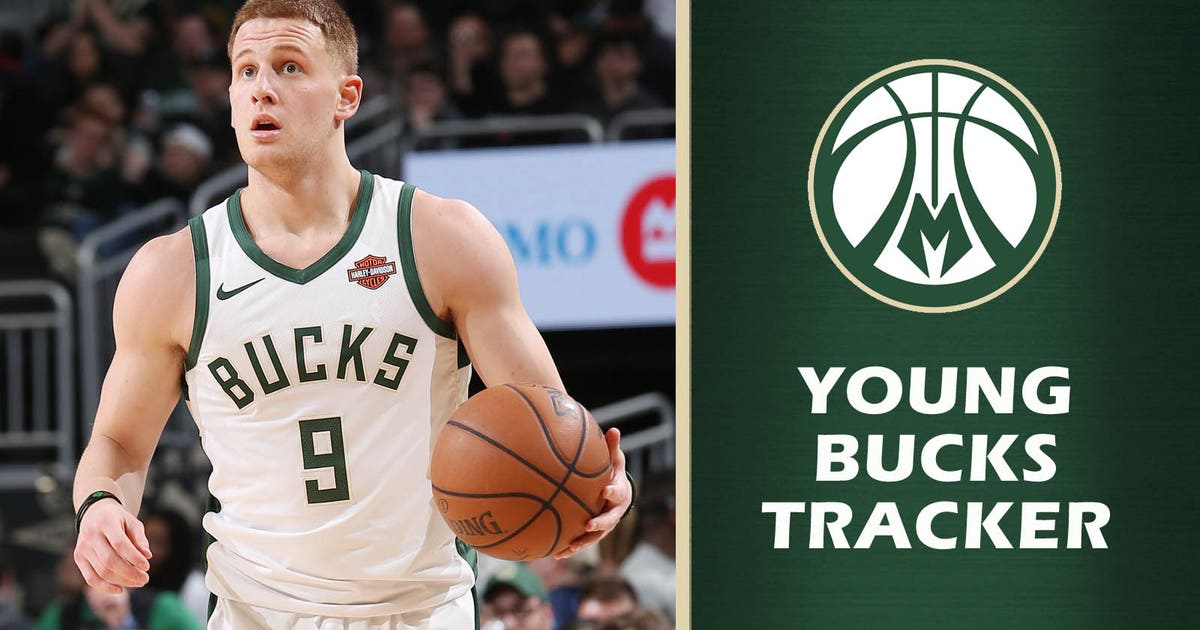 Welcome to the 2018-19 edition of the Young Bucks Tracker. Each Thursday we'll either track the progress of the players who might be of help to the Bucks in the future from the Wisconsin Herd or a current member of the Milwaukee roster. We'll also give updates on the other young players from the previous week.
This is the 18th edition of the 2018-19 Young Bucks Tracker.
SPOTLIGHT ON …
Guard Donte DiVincenzo
If it's March, it must be time for DiVincenzo to emerge.
More Bucks coverage
While the first-round pick was in the Bucks' rotation early in the season, averaging 18.1 minutes in the first 14 games, he has been largely absent since.
Last year's Most Outstanding Player of the Final Four hadn't played since Jan. 1 due to right heel bursitis, and hadn't really seen any significant playing time since Dec. 14, when he played just over 23 minutes.
Finally healthy, and with Sterling Brown and George Hill sidelined, DiVincenzo made his return to the court March 7 against Indiana, scoring five points in roughly 8 1/2 minutes. He played at least 13 minutes in each of the next three games, with nearly 18 minutes on March 9 vs. Charlotte, when he poured in 11 points, making 3 of 6 3-point attempts, and grabbed four rebounds.
It was his first double-digit scoring game since he had 12 points way back on Oct. 29 against Toronto while the three 3-pointers were a season's best.
In those four games, DiVincenzo had a 121 offensive rating and 60.2 true shooting percentage. To put that in perspective, Malcolm Brogdon leads the Bucks with a 121 ORtg and only Brogdon (61.6 percent) and Giannis Antetokounmpo (64.0 percent) have better than a 60.0 true shooting percentage on the team for the season.
DiVincenzo has also delighted the home crowd with his hustle and energy he brings to the game. Of course, it is his time of year.
BUCKSHOTS
— This week in Antetokounmpo: Giannis had three games last week in which he had at least 25 points, 10 rebounds and five assists, and just missed a fourth, finishing with 24 points, nine rebounds and five assists against New Orleans (of course, he only played 26 minutes in that contest). He now has 26 such games this season. Only 13 times in NBA history has a player had more and since the NBA-ABA merger only Russell Westbrook (43 in 2016-17) and LeBron James (27 in 2017-18) have as many. By the way, only six other players have 26 or more games in a season with 25+ points, 10+ rebounds and 5+ assists: Kareem Abdul-Jabbar (three times), Wilt Chamberlain (three), John Havlicek, James, Oscar Robertson (four) and Westbrook. Talk about keeping good company. Michael Jordan's high was 25 in 1988-89.
— Nikola Mirotic made five 3-pointers against Charlotte on March 9. It was his second time in his 11 games with the Bucks with five 3s. Only Brook Lopez has more such games for Milwaukee this season, with eight, and only Khris Middleton (twice) and Malcolm Brogdon (once) have hit that many 3s in a game for the Bucks in 2018-19.
— Pat Connaughton has played 15+ minutes in 10 consecutive games, averaging 6.2 points and 4.6 rebounds over that span while shooting 47.2 percent from the field. Last week in four games, he averaged 20.5 minutes, 7.0 points and 6.0 rebounds while shooting 61.1 percent (54.5 percent from 3). On March 12 at New Orleans, Connaughton not only had a career-high 11 rebounds but it's also the first time he's ever reached double figures.
— Christian Wood continues to dominate in the G League. In three games this week for the Wisconsin Herd he had: 38 points, 17 rebounds and four blocks; 26 points, 13 rebounds, five assists and two blocks; 39 points, 17 rebounds, four assists, three blocks.