Wireline Field Supervision Services Lead at Hobark International Limited (HIL)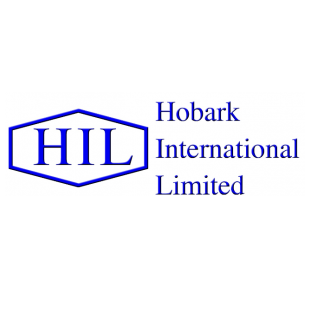 Hobark International Limited (HIL) is the parent company of the Hobark group operating in the oil and gas industry. The company was incorporated in 1998, starting as a staffing agency based in Port Harcourt. Currently we have offices in 4 countries with our head office in Lagos.
We are recruiting to fill the vacant position below:
Job Title: Wireline Field Supervision Services Lead
Location: Onshore, Nigeria
Job Type: Contract

Job Description
Shall be responsible for the safe execution of wireline and Slickline interventions
Responsible for Permit To Work (PTW) preparation and follow up in order to deliver seamless operations.
Actively participate in the JRA process and well site tool box talks with site team.
Shall have a well site responsibility for the planning, coordination, supervision, execution, and evaluation of a wider scope of wireline intervention operations.
Implement controls and processes to safeguard the technical integrity of the well, economic interests and reputation of CLIENT assets, in respect of wireline intervention.
Shall ensure required barriers are in place for any form of interventions on the well
Lead and supervise specialized wireline intervention team in the execution of onsite eLine and Slickline intervention activities to deliver maximum value whilst maintaining HSE standards.
Provide input to, and liaise with, superintendent (or RSES-D) to develop and generate suitable well intervention reporting.
Organize slickline and Eline intervention activities, in accordance with the planning and under the control of his superintendent.
Organize site logistics related with service equipment
Shall have an On-site functional responsibility for up to 6 to 12 persons during intervention operations.
Prepare and follow up wireline tools and equipment spare parts Inventory owned by CLIENT
Job Specification
Shall possess a minimum of with 8 years oilfield experience in Well Services operations (electric line and slickline supervision).
Minimum of HND or BSc/BEng in Engineering or sciences.
Shall have been a supervisor for a similar for a minimum of 5 years
Shall have a good knowledge Halliburton, Schlumberger, baker and Weatherford wireline tools
Good knowledge of other well services operations such as Electric Line, Slick-line,
Coil Tubing, Pumping services.
Shall possess a valid SAS / THUET certificate
Category A, Emergency Breathing System (CA,-EBS)
Shall possess a valid International Well Control Forum (IWCF) Certificate
Shall be PC literate with good use of MS office applications (MS Word, MS Excel, MS PowerPoint) in a Windows environment.
Good oral, written presentation and communication skill in English language
Primary Skills:
Well Services, Slickline, Coil Tubing, IWCF.
Application Closing Date
Not Specified.
The post Wireline Field Supervision Services Lead at Hobark International Limited (HIL) appeared first on Jobs in Nigeria – http://jobsinnigeria.careers.