Events Technical Director at Louis Valentino Prixair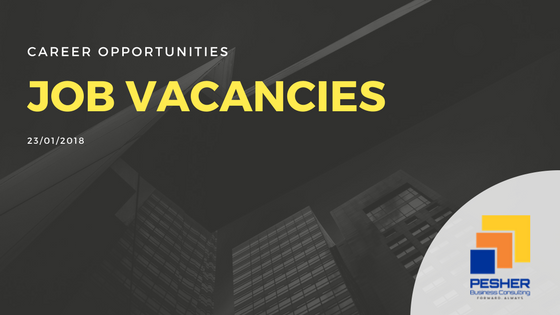 Louis Valentino Prixair [LVP] is a proud indigenous Nigerian conglomerate which operates a wide range of businesses, including Real Estate Development & Investment, Property Management, Hotel Operations, Cleaning and Laundry services, Catering services and Media. A leader in each of our sectors of business, we offer integrated and advanced solutions for customers across multiple industries.
We are recruiting suitable candidates to fill the position below:
Job Title: Events Technical Director
Location: Abuja
Job Type: Permanent
Job Summary
The Events Technical Director would be responsible for ensuring the success of all show and event productions by managing the technical & financial aspects related to the show(s) production.
They will also manage the day-to-day operations of the Media Unit, including print advertisement, sponsorship graphics, video shooting and editing, graphic design, media archiving, and managing off-site productions.
In-season responsibilities include managing and supervising production staff, organizing and executing all entertainment associated with the videoboard, audio systems, and broadcast.
Responsibilities
Execute and plan all Media production;
Oversee the entire production process to efficiently and effectively plan and execute the content strategy while ensuring alignment with the creative vision;
Responsible for communicating the details of events to production crew and all relevant in-house departments;
Ensure that members of the Media team have required items needed to plan and execute events;
Supervise the Load-in and load out of band equipment and rental equipment;
Ensure all in-house policies are enforced regarding staging and show protocol;
Manage contracted production Staff to facilitate the entire production process, acting as the central point of contact for production teams;
Oversee the management of all facets of pre-production and on-site logistics to include arranging venue/location reservations;
Participate in post-production review process to give productive creative notes and direction to enhance content delivery. Review associated assets (including still images, social media posts, titles/descriptions, etc.) to effectively promote the brand;
Participate in all aspects of creative development for events in pre-production, production and post production;
Ensure crews' compliance with all safety and company regulations.
Qualifications, Skills & Competencies
Bachelor's Degree in related field is preferred
At least 3 – 5 years of Event Management, Stage & Live production experience required
Experience handling large technical equipment such as stage lighting, audio systems and video systems
Ability to handle multiple projects simultaneously
Superior interpersonal communication and organizational skills.
Strong presentation skills
Project Management competency
Ability to work flexible hours, including evenings, weekends and holidays
Remuneration
Extremely Competitive based on Experience.
Application Closing Date
29th March, 2019.
The post Events Technical Director at Louis Valentino Prixair appeared first on Jobs in Nigeria – http://jobsinnigeria.careers.