Medical Doctor at Medecins Sans Frontieres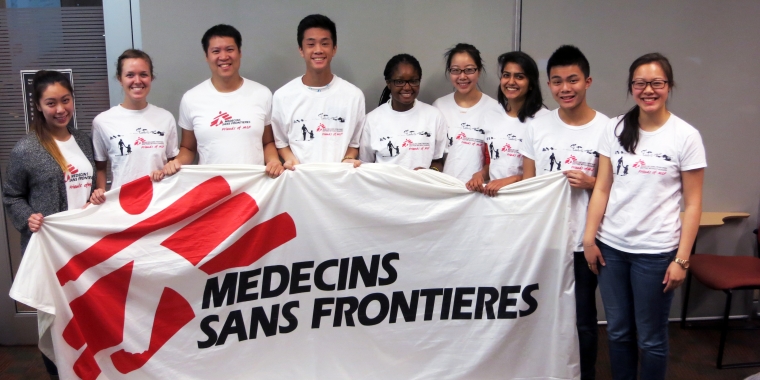 Médecins Sans Frontières is a private, non-profit international humanitarian organization dedicated to providing medical assistance to populations in crisis, without discrimination and regardless of race, religion, creed or political affiliation.
We are recruiting to fill the position below:
Job Title: Medical Doctor
Location: Rivers
Main Purpose of the Position
Provide medical care to patients according to adapted medical knowledge, MSF protocols, values and universal hygiene standards to improve the patients' health conditions.
Open-ended contract position to be filled and other successful candidate to integrate Daily Worker pool.
Job Description
Apply medical knowledge and skills to diagnose & provide outpatient medical care to patients/beneficiaries according to adopted and updated medical knowledge, MSF protocols, values and universal hygiene standards to improve health conditions.
Keep the patient and/or his/her family informed about the treatment and any follow-up required. Ensure patients/relatives have clear understanding of the available treatment options and their possible outcomes.
Participate in the collection and analysis of epidemiological data, checking its validity and informing the line manager or project coordinator about any problems or complications related to the patient's illness, medical error and monitors the proper functioning of the department, equipment or material.
Ensure proper documentation in the patient file including patient history and treatment.
Attend ongoing training of the medical/paramedical multidisciplinary team in order to optimize the quality of care.
Knows and ensures all MSF medical protocols are followed and implemented, checking universal precautions are followed at all times and reducing bio-hazard risks and improving infection control. Ensures professional confidentiality is respected.
Required Skills and Conditions
Education: Medical Doctor diploma (MB, BS or MB,Bch); full registration with Medical and Dental Council of Nigeria (MDCN); current annual practice license
Experience: 1 year experience minimum as a Medical Doctor or in clinical work; experience in obstetrics and gynaecology, paediatrics, considered an asset.
Languages: Pidgin and English required additional local languages desirable.
Computer Literacy: Word and Excel
Competencies: Commitment to MSF Principles, Behavioural Flexibility, Teamwork and team management
Work Location: Orogbum and Eliozu Clinics (Port Harcourt, River State, Nigeria).
Work commitment: 208 hours per month. Availability for shifts up to 12 hours, night/day
Remuneration
Monthly Gross salary of N 392,500.
Application Closing Date
27th March, 2019.
The post Medical Doctor at Medecins Sans Frontieres appeared first on Jobs in Nigeria – http://jobsinnigeria.careers.