Technical Recruiting Senior Manager – Africa at Andela Nigeria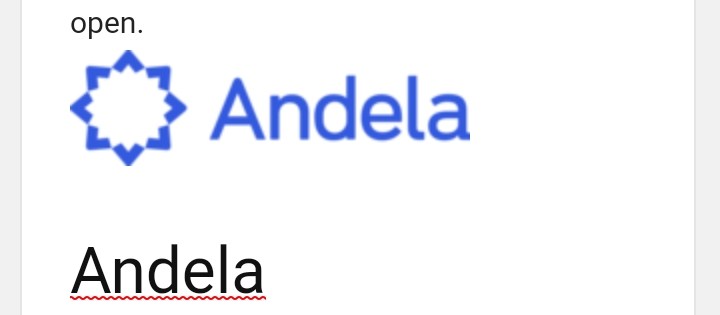 Andela is a network of technology leaders dedicated to advancing human potential. We help companies build high-performing distributed engineering teams by investing in Africa's most talented software developers. Based in NYC, SF, Lagos, Nairobi, Rwanda and Kampala, Andela is catalyzing the growth of tech ecosystems across the African continent while solving the global technical talent shortage.
We are recruiting to fill the position below:

Job Title: Technical Recruiting Senior Manager – Africa (Talent/Sourcing)
Locations: Lagos, Nigeria, Nairobi, Kenya
About the Role
Andela is looking to hire an experienced technical talent acquisition Africa lead (sourcing), to join either our Nairobi or Lagos offices – and drive talent strategy and pipelinee. We've recently surpassed the exciting milestone of 1,400 Andelans globally, and plan to reach double that size by of 2020—the technical hiring team will drive much of that growth. Of course, we care about growth in both the quantity and quality of our employees, so our recruiters' success is measured not just by their time-to-hire and headcount filled, but also by pass-through rate, EPIC values alignment, and other more qualitative metrics. This role is a recruiting leadership role and driving hiring for a flagship Andela position.
While based in Nairobi or Lagos – you will collaborate heavily with key stakeholders across the technical recruiting group as well our engineerings teams and Leadership across Africa and NYC. You will lead a team of high-calibre talent acquisition experts/sourcers, designing and driving sourcing and hiring strategies for for elite technologists across Africa – and partner with Recruiting and Leadership teams globally.
This opportunity is ideal for talent acquisition managers in the tech and start-up space across technical hiring, and ideal for levelling-up in international exposure and work at a mission-driven, fast-paced business.
Key Responsibilities
Building and managing a high-performing engineering/technical sourcing team (while scaling the team further) – focussed on hiring technologists across Africa
Partner with Recruiting, People (HR) and data teams globally to solve for improving quality of hires, our assessment process, our diverse hiring ratios and Andela branding
Building and maintaining a talent map of engineering technologists across Africa – and relevant diaspora talent
Build and maintain strong relationships across Andela Leadership and Recruiting leads – and ensure candidate pipeline goals are met
Requirements
In depth experience of leading a recruiting team/function, with strong strategic, people managerial and tactical execution exposure
Have the ambition to be a key driver in Andela technical staff sourcing as we enter into a period of unprecedented growth
A strong background in active sourcing across various platforms (such as LinkedIn, Facebook, Twitter, Github, Angelist, and others) – as you manage a group deep diving across countries to uncover top talent
Experience in technical talent acquisition is an advantage
Have a combination of an experience-oriented and data-driven approach
Understanding of how to best use different technology/tools to optimise a rapidly scaling Africa workforce
Strong time management and organizational skills
Experience working with multiple stakeholders and teams in a fast-paced environment
Excellent knowledge and passion about Andela's mission and vision
Able to convincingly sell Andela's opportunity to prospective employees
Excellent written and spoken communication skills, as well as good listening skills.
Benefits & Compensation
Full-time compensation
Full medical coverage
Breakfast, lunch and snacks provided daily
Beautiful working environment
Opportunity to work with the brightest minds on the planet
Oh, and a chance to change the world!
Application Closing Date
Not Specified.
The post Technical Recruiting Senior Manager – Africa at Andela Nigeria appeared first on Jobs in Nigeria – http://jobsinnigeria.careers.