Get to know Monte Harrison, Isan Diaz with series premiere of 'Marlins Prospect Spotlight'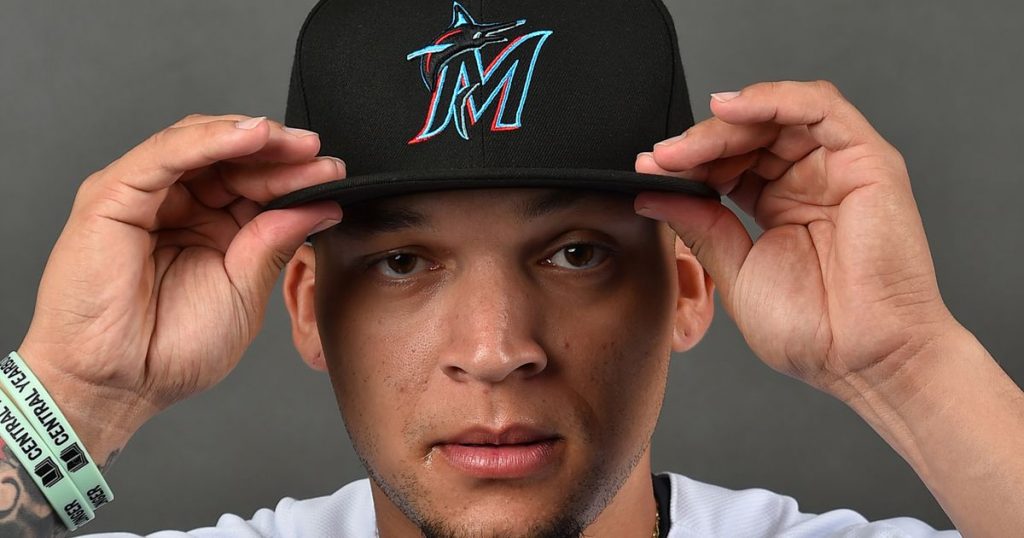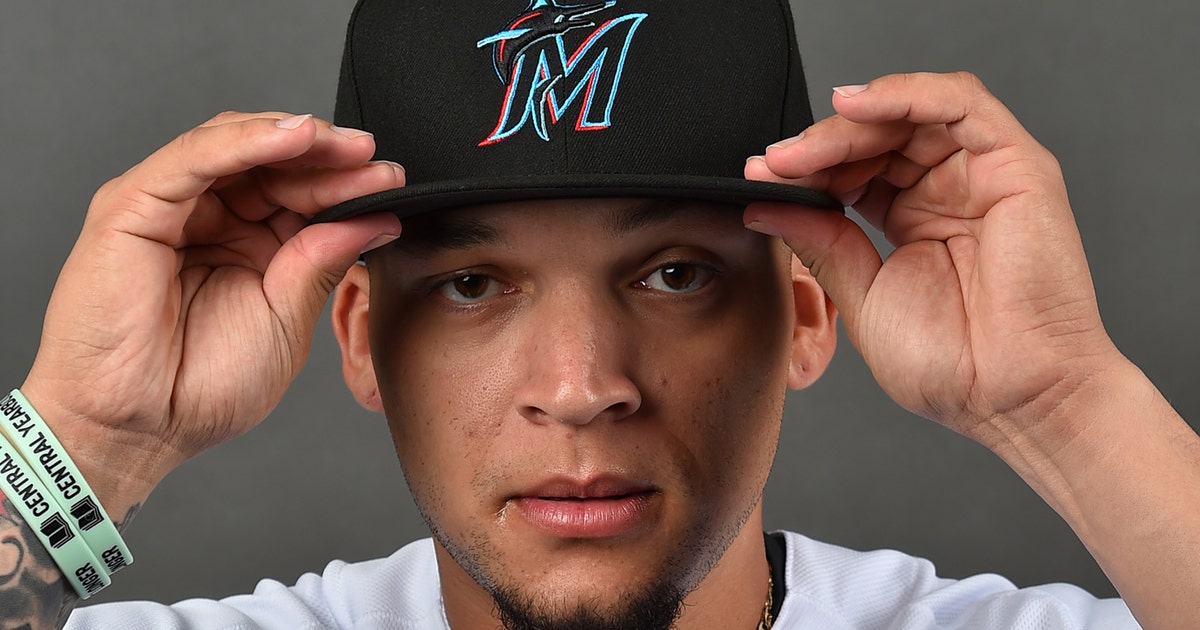 MIAMI (March 17, 2019) — Miami's baseball stars of tomorrow are already being groomed today across the Marlins Minor League affiliates. It's with that mindset and high-quality production that FOX Sports Florida, the exclusive television home of the Marlins, is proud to introduce the statewide premiere of an all-new series titled "Marlins Prospect Spotlight." Set to debut Sunday, March 17, upon conclusion of Miami's Spring Training game against the St. Louis Cardinals, "Marlins Prospect Spotlight" will tell the stories of the players in the pipeline and their Minor League affiliate teams.
Filmed on location from Spring Training in Jupiter, Sunday's premiere features host Kelly Saco highlighting two of the team's top young prospects in outfielder Monte Harrison and second baseman Isan Diaz. Marlins President of Baseball Operations Michael Hill, Vice President of Player Development and Scouting Gary Denbo, Director of Player Development Dick Scott and Manager Don Mattingly share their evaluations of these prospects as they progress toward playing at the Major League level.
Harrison, a 23-year-old outfielder acquired from the Milwaukee Brewers in 2018, is a talented athlete whom the Marlins see as a five-tool player. After participating in the Arizona Fall League, he has been working throughout the offseason at the Marlins' facilities in Jupiter, where he was one of a select group of players to participate in the team's Hitters Camps. The second player FOX Sports Florida gets to know is Diaz, a 22-year-old second baseman who split time between Jacksonville and New Orleans in the Minor Leagues last year. Acquired in the same trade with Harrison, Diaz has also been working throughout the offseason, including a stint in Puerto Rico where he played Winter Ball. Diaz is projected to be an everyday second baseman by the team
Rounding out the show is a look at the Marlins recent trade of catcher JT Realmuto to Philadelphia, which yielded three players and international bonus pool money. We hear from team executives, including Marlins CEO Derek Jeter, about the deal that brought highly-rated pitcher Sixto Sanchez and catcher Jorge Alfaro to Miami.
Watch the debut of "Marlins Prospect Spotlight" Sunday afternoon on FOX Sports Florida and FOX Sports GO, and be sure to follow @FOXMarlins on Twitter and Instagram for exclusive Marlins content.
Replay Schedule:
Sun. 03/17/19, 4 PM
Tue. 03/19/19, 4 PM
Tue. 03/19/19, 10:30 PM
Wed. 03/20/19, 12:30 PM
Sat. 03/23/19, 4 PM
Sun. 03/31/19, 4:30 PM
Mon. 04/01/19, 3 PM
Wed. 04/03/19, 9:30 PM
Thu. 04/04/19, 11 AM
Fri. 04/05/19, 6 PM
Sat. 04/06/19, 6 PM
Thu. 04/11/19, 11 AM
Sun. 04/14/19, 12 PM
Tue. 04/16/19, 3:30 PM
Wed. 04/17/19, 10:30 PM
Thu. 04/18/19, 11:30 AM
Fri. 04/19/19, 10:30 PM
Sat. 04/20/19, 9:30 PM
ABOUT FOX SPORTS FLORIDA / FOX SPORTS SUN
FOX Sports Florida & FOX Sports Sun are the regional television homes of the Orlando Magic, Tampa Bay Rays, Miami Heat, Miami Marlins, Tampa Bay Lightning and the Florida Panthers. The regional sports networks have been fixtures in the homes of sports fans throughout the Sunshine State for over 20 years. Today, the networks combine to produce more than 700 live sporting events and over 300 studio based and original programs year round. FOX Sports Florida and FOX Sports Sun are committed to making a positive impact in the communities we serve by engaging our audiences and providing award winning TV and web coverage of Florida's hometown sports teams. For more information, channel listings and how you can get involved with FOX Sports Florida / FOX Sports Sun, visit www.foxsportsflorida.com.