Business Development Assistant – Poultry Development for Resettlement (PDR) at Mercy Corps Nigeria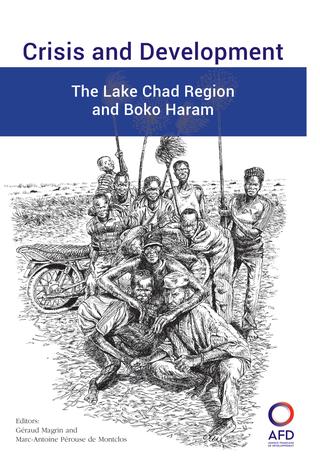 Mercy Corps is a leading global organization powered by the belief that a better world is possible. In disaster, in hardship, in more than 40 countries around the world, we partner to put bold solutions into action – helping people triumph over adversity and build stronger communities from within. Now, and for the future.
We are recruiting to fill the position below:
Job Title: Business Development Assistant – Poultry Development for Resettlement (PDR)
Reference Number: MDG/HUMOPS/2019/00060
Location: Biu, Borno
Program / Department Summary
Poultry Development for Resettlement program aims to revitalize the poultry livelihoods and markets through the introduction of affordable, hybrid chickens in the context of Northeast Nigeria
The program will facilitate support to individuals and/or households in order to engage in a safe income generating activity (Poultry rearing) and provides households with access to a nutritious source of protein in the form of chicken and eggs, and thereby improve their nutritional status.
The position will be based in Maiduguri with travel to project sites on regular basis
The project works with, private sector, Individual poultry farmers, returnees' households and the host community.
General Position Summary
The Business Development Assistant will assist the business development officer in supporting market actors with business skills development, business plan and innovation to adopt new business approaches in the intervention communities of PDR program
The BDA will report to the BDO and work collaboratively with other program staff
S/he will work extensively with other sectors of the project to ensure that all activities are implemented successfully and timely.
Essential Job Functions
Assist the BDO to share information and work with colleagues to create innovations in the team's work.
In close collaboration with BDO, follow up new business opportunities and lead where necessary community meetings, business partner meetings for Poultry Development for Resettlement program.
Assist BDO in Identifying synergies between third parties and linking them to forge productive new relationships.
Assist BDO to support market actors in assessing relevant information about market potential and opportunities to improve their businesses. Assist in facilitating market linkages that provide vulnerable groups access to useful secondary services that markets provide when functioning well.
Assist the BDO to develop business plan for mother unit and small holder poultry farmers.
Assist in BDO in facilitating access to the required knowledge and skills, so that mother unit and SHPF businesses have the confidence to adopt new practices and have the ability to do so successfully.
Facilitate linkages between mother units and financial institution.
With support from BDO, establish new and strengthening of exiting groups of smallholder poultry farmers to form market-oriented enterprises that enable them to engage more effectively in an emerging market system; train the group on VSLA methodology and other business and financial management.
Keep business development officer and management updated with regards to security situation in the project implementation area.
Assist in Integrating community approaches, gender sensitivity, protection and capacity building into all PDR activities as appropriate.
Adherence to all MC policies and procedures as outlined in MC policies and procedure manuals;
Conduct himself/herself both professionally and personally in such a manner as to bring credit to Mercy Corps and to not jeopardize its humanitarian mission in country of operation;
Other duties as assigned.
Security:
Ensure compliance with security procedures and policies as determined by country leadership.
Proactively ensure that team members operate in a secure environment and are aware of policies.
Work closely with Mercy Corps Nigeria country team's security focal point to develop and maintain systems that ensure the safety and security of the team in all aspects of its implementation process.
Organizational Learning:
As part of our commitment to organizational learning and in support of our understanding that learning organizations are more effective, efficient and relevant to the communities they serve, we expect all team members to commit 5% of their time to learning activities that benefit Mercy Corps as well as themselves.
Accountability to Beneficiaries:
Mercy Corps team members are expected to support all efforts toward accountability, specifically to our beneficiaries and to international standards guiding international relief and development work, while actively engaging beneficiary communities as equal partners in the design, monitoring and evaluation of our field projects.
Accountability:
Supervisory Responsibility: None
Reports Directly To: Business Development Officer
Works Directly With: Finance, Program, MEL, Operations, and support team
Knowledge and Experience
1-2 years of working experience in private or development sector.
Previous experience in community work, formation of VSLA and other savings group, cooperatives and business plan development is highly preferred.
Proven ability to develop and maintain good relation with the local communities and project beneficiaries.
Demonstrated skills in planning, organizing and reporting
Bachelor's Degree in relevant field or equivalent experience is highly recommended
Ability to work under pressure
Strong interpersonal, intercultural and communication skills
Excellent oral and written skills and computer skills
Fluency in English; fluency in Hausa is required, ability to speak location specific local languages is also desired.
Success Factors:
Strong Work Ethic, having the ability to learn the most efficient way of learning the most efficient way to complete tasks and finding ways to save time while completing daily assignments
Dependability and Responsibility, having the ability to come to work on time, are there when they are supposed to be, and are responsible for their actions and behavior
Adaptability, being adaptable and maintaining flexibility in completing tasks in an ever-changing workplace.
Mercy Corps team members represent the agency both during and outside work hours
Team members are expected to conduct themselves in a professional manner and respect local laws, customs and MC's policies, procedures, and values at all times and in all in-country venues.
Living Conditions / Environmental Conditions:
The position is based in Maiduguri, Borno State and it requires travels between field offices in Northeast Nigeria.
Application Closing Date
8th April, 2019.
The post Business Development Assistant – Poultry Development for Resettlement (PDR) at Mercy Corps Nigeria appeared first on Jobs in Nigeria – http://jobsinnigeria.careers.