Operation Executive at Rainoil Limited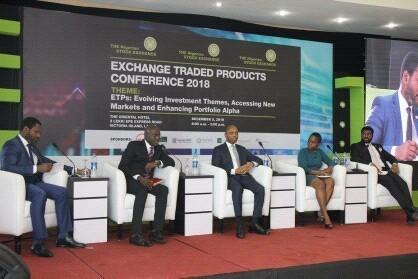 Rainoil Limited is an integrated downstream oil and gas company. A prominent player in the Nigerian industry, the company's operations span across the downstream value chain i.e. Petroleum Product Storage, Haulage/Distribution and Retail Sales. Our primary products include Petrol (PMS), Diesel (AGO) and Kerosene (DPK).
We are recruiting to fill the position below:
Job Title: Operation Executive
Ref Id: RO-00059
Job Summary
Ensures the effective running of Rainoil activities in other 3rd party depots and oversees the sales of petroleum products e.g. PMS, AGO, DPK to customers who require them in bulk quantity (Industrial buyers, spot buyers etc. as well as Manages Rainoil's relationship with the Depot
Duties and responsibilities
Supervises the activities of all officers and Ensures all orders are serviced
Oversees the loading of products as well as the ullaging of products
Assesses Sales volume and results, and develops specific actions directly related to business development and growth
Provides various resources as required by the officers for productivity
Maintains excellent standards in all bulk sales activity and driving sales & profitability through the performance and development of sales officers and workers, whilst Manages budgets
Manages the business by effectively using sales reports, assesses marketing results, and develops specific actions directly related to business development and growth
Maintains a healthy relationship with the 3rd party depot officials to ensure business continuity
Attends to any issues that may arise at the depots either with the owners or external stakeholders
Reviews reports on daily operations, issues and stock movement and presents it to the Head, Depot Services
Liaises with the government and other agencies on operations matters
Notification of the various agencies on vessel arrival
Ensures all the equipment required for operations are in place
Implements HSE policies in the daily operations
Qualifications Required
Minimum of a Bachelor's Degree/HND in a Social science, Management, Accounting, Finance or Engineering or related discipline
Minimum of five (5) years' relevant experience in the Marketing/Sales unit of an organisation in the oil & gas industry.
Application Closing Date
5th April, 2019.
The post Operation Executive at Rainoil Limited appeared first on Jobs in Nigeria – http://jobsinnigeria.careers.