Procurement Specialist II at the Management Sciences for Health (MSH)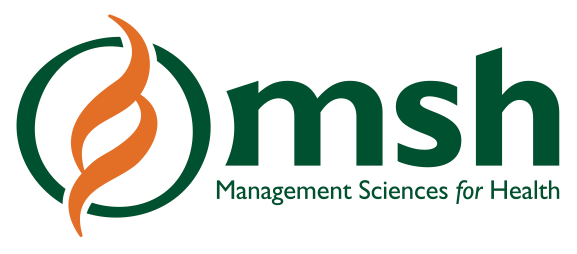 The Management Sciences for Health (MSH), a global health nonprofit organization, uses proven approaches developed over 40 years to help leaders, health managers, and communities in developing nations build stronger health systems for greater health impact. We work to save lives by closing the gap between knowledge and action in public health.
We are recruiting to fill the position of:
Job Title: Procurement Specialist II
Job ID: 13-10577
Location: Nigeria-Abuja
Group/Office: PDG (Program Delivery Group)
Dept/Unit: PDGGEN – Program Delivery Group
Project/Program: A000 – None Specified
Reports To: Senior operations Manager
Grade: H
Overview
The role of the Procurement Specialist is to procure goods and services in compliance with MSH procurements policies and procedures.
S/he collects proforma invoices on approved purchase requisitions, prepares offer analysis and makes recommendations.
Once the purchase order has been completed, the Procurement Specialist will follow up to assure delivery.
She/he maintains procurement data including supplier list and standards of goods and services, and ensures the effectiveness of procurement in timely and cost effective manner.
Specific Responsibilities
Facilitate the preparation of procurement plan
Receives approved Purchase Requisitions (PR) for procurement of goods and services
Tracks all PRs, for both local purchases and those requested through Cambridge
Determines price reasonableness
Responsible for collection and analysis of proforma invoices and presents to the supervisor for further processing or approval;
Inquires immediately for more specifications from requesting units if the purchase request is not clearly specified and completed;
Handles field office purchases when required;
Ensures that purchases are made in the best interests of the donor and MSH;
Assures delivery or pickup of PO for collection of goods;
Prepares weekly procurement status report and submits to the supervisor;
Regularly updates the supervisor of all partial collection of the procured goods;
Informs the supervisor about prices and qualities of goods if purchases are not of routine nature.
Does quarterly or 6 month reviews of preapproved vendors for routine items such as office supplies, cleaning products, etc.
Also performs other duties as requested by the immediate supervisor.
Inform supervisor immediately if asked to compromise integrity by any vendor or other.
Qualifications and Experience
University Degree in Logistics, Supply Chain Management or Business. Master's degree in a relevant discipline is an advantage.
Minimum of three years' in purchasing and supply management experience
Experience in a USG or donor funded project or NGO preferred
Strong numeric skills and attention to detail and quality Ability to work in a team-oriented environment while maintaining an individual workload
Logical and flexible approach to solving problems, especially when working under pressure
Monitoring/assessing performance to make improvements or take corrective action
Ability to work under pressure
Planning and scheduling skills
Good organizational skills
Good communication and interpersonal skills
Demonstrated ability to interact professionally with a culturally diverse staff, clients and consultants.
Ability to work independently, take initiative and ability to meet deadlines with attention to detail and quality
Demonstrated intermediate computer skills in Microsoft Office Suite applications.
Application Closing Date
10th April, 2019.
The post Procurement Specialist II at the Management Sciences for Health (MSH) appeared first on Jobs in Nigeria – http://jobsinnigeria.careers.