Senior Enterprise App Developer (Data Analysis & BI) at Ikeja Electricity Distribution Company (IKEDC)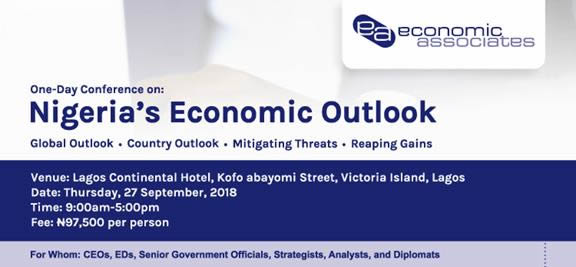 Ikeja Electricity Distribution Company (IKEDC) – Buoyed by a mission to redefine customer experience and be the provider of choice wherever energy is consumed, Ikeja Electricity Distribution Plc (Ikeja Electric), Nigeria's largest power distribution network powers lives and businesses with innovation and unwavering drive for excellence. The company began its new phase of growth and expansion on November 1st, 2013 following the handover of the defunct Power Holding Company of Nigeria (PHCN) to NEDC/ KEPCO Consortium under the privatization scheme of the Federal Government of Nigeria.
We are recruiting to fill the vacant position below:
Job Title: Senior Enterprise App Developer (Data Analysis & BI)
Location: Lagos
Job Type: Full time
Reporting To: Enterprise Application Management Lead

Role Purpose
In this role, the employee will conduct thorough data analysis, help design and implement analytics programs, generate reports, and collaborate with various teams to ensure we are optimizing our resources and making informed decisions.
To succeed in this position, the employee must be driven and be able to thrive in a fast-paced environment
Responsibilities
Oversee the deployment of data to the data warehouse
Prepare reports for internal and external audiences using business analytics reporting tools
Develop policies and procedures for the collection and analysis of data
Implement new data analysis methodologies
Perform data profiling to identify and understand anomalies
Develop and utilize dashboards effectively
Develop, analyze, and modify processes, data structures, and models
Manage master data, including creation, updates, and deletion
Process confidential data and information according to guidelines
Provide technical expertise on data storage structures, data mining, and data cleansing.
Train end users on new reports and dashboards
Evaluate changes and updates to source production systems
Generate reports from single or multiple systems
Support initiatives for data integrity and normalization
Support the data warehouse in identifying and revising reporting requirements
Conduct overall management of the Data Warehouse
Mine and analyse large datasets, draw valid inferences and present them successfully to management using a reporting tool
Manipulate, analyse and interpret complex data sets relating to the employer's business
Gather, understand and document detailed business requirements using appropriate tools and techniques
Minimum Qualifications
Bachelor's Degree in Computer Science, business, management, accounting, economics, statistics, information science or related field required
5+ years' experience in a business intelligence and/or data analysis role
3+ years' experience a supervisory capacity, preferably within business intelligence or data analysis
Ability to understand and find appropriate applications for data and analysis results
Significant hands-on experience with Tableau, Power BI, SSRS, SSIS, PL/SQL
Technical Competencies:
Excellent numerical and analytical skills
Deep knowledge of SQL, NoSQL, Oracle, Mongo DB etc.
Knowledge of data analysis tools
Exceptional organizational and presentation skills
Outstanding written, verbal, and interpersonal skills
Strong problem solving skills and an analytical mind
Proven experience as a collaborative team player
Able to thrive in a fast-paced, deadline-driven environment
Behavioral Competencies:
Communication and Interpersonal Relations
Supervisory/Managerial Skills
Problem Solving and Decision Making
Managing Resources
Business Focus
Application Closing Date 
16th April, 2019.
The post Senior Enterprise App Developer (Data Analysis & BI) at Ikeja Electricity Distribution Company (IKEDC) appeared first on Jobs in Nigeria – http://jobsinnigeria.careers.