Supply Chain Data Analyst at the Management Sciences for Health (MSH) – 2 Openings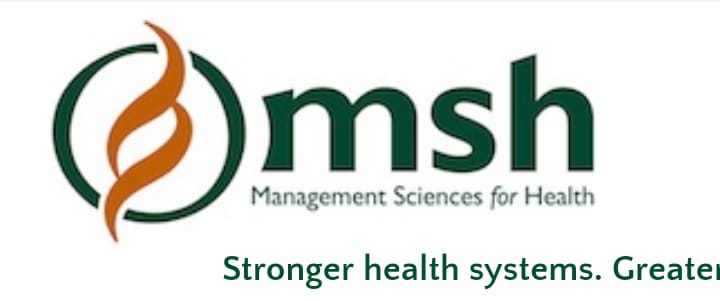 The Management Sciences for Health (MSH), a global health nonprofit organization, uses proven approaches developed over 40 years to help leaders, health managers, and communities in developing nations build stronger health systems for greater health impact. We work to save lives by closing the gap between knowledge and action in public health.
We are recruiting to fill the position of:
Job Title: Supply Chain Data Analyst
Job ID: 13-10576
Location: Abuja
Group/Office: PDG (Program Delivery Group)
Dept/Unit: PDGGEN – Program Delivery Group
Project/Program: A000 – None Specified
Reports To: Director, Supply Chain Management
Slot: 2 Openings
Overview
The objective of the Supply Chain Data Analyst position is support the Director Supply Chain in the management and coordination of the implementation of the grant supply chain management interventions and activities, towards meeting grant goal.
S/he will support the strengthening of supply chain competencies and performance across the national, state and LGA levels of the health system.
S/he will lead project level PSM data management including performance tracking on key PSM indices.
Specific Responsibilities
Support the development of SCMS-related data use products.
Lead project-level SCMS data management and result measurement.
Support the development of guidance documents, concept notes, SOPs, capacity building events etc
Support the management/coordination of grant SCMS interventions and activities.
Support grant stakeholder management effort including support to SRs.
Support LMCUs
Represent the project within the SCMS community.
Support the development and or upgrade/review of SCMS tools.
Participate in national-level SCMS technical working group (TWG) meetings.
Qualifications and Experience
Bachelor of Pharmacy Degree or Doctor of Pharmacy Degree; or Degree in Medical Laboratory Sciences. Post-graduate degree is a plus.
Minimum of 4 years' field level experience in supply chain management within the public health settings.
Experience implementing supply chain interventions in HIV, TB & Malaria programs.
Experience working in leadership and coordination.
Experience in data management and use particularly as it relates to SCMS.
Experience working with a broad number of stakeholders [government, donors, implementers] within the SCMS space.
Strong experience using the LMIS tools [electronic and paper-based] in Nigeria.
Application Closing Date
10th April, 2019.
The post Supply Chain Data Analyst at the Management Sciences for Health (MSH) – 2 Openings appeared first on Jobs in Nigeria – http://jobsinnigeria.careers.