System/Network Engineer at Netcom Africa Limited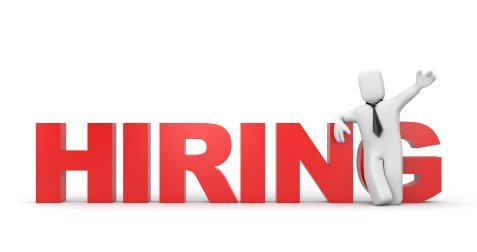 Netcom has been Nigeria's leading Internet Service Provider since 2004, staying ahead of the competition with cutting edge platforms in VSAT, WIMAX, Radio, and Fiber technology. Now, a pioneer in Business Transformation Solutions, we empower organizations to lead their market space by keeping pace with the rapid changes in IT innovations, ensuring relevance to specific business initiatives required to maximize revenue generation.
We are recruiting to fill the position below:
Job Title: System/Network Engineer
Location: Victoria Island, Lagos
Short summary of the job
To support and maintain all IT architecture both internal and in client's location.
This position is also responsible for administering up to 100 desktops as well as all company servers, printers, phones, and other peripherals.
Key Duties & Responsibilities
Configures, tests, and maintains LAN/WAN equipments and related services
Identifies, diagnoses, and resolves network problems
Create and maintain comprehensive documentation for all implemented networks
Provide network–related user issues as escalated
Assist in network project design and implementations
Maintain and support company's LAN/WAN environment
Daily maintenance and problem resolution
Maintain necessary documentation on both network issues and projects assigned
Maintain and troubleshoot Apple servers (Open Directory) for a middle-sized environment (less than 200 computers)
Set-up of computers for staffs
Troubleshoot application and hardware issues on both user and server levels
Aid in maintaining that all servers/computers/peripherals are in good working condition
Perform servers and other computer asset maintenance (regular and ad-hocs)
Maintain hardware and software updated inventory
Resolve all application (emails, applications, etc) related issues
Participate in designing and implementation of various systems/application projects as requested by the client
Essential Skills/Knowledge
Minimum of 3 years' experience in IP network maintenance and troubleshooting
Advance knowledge in routing (EIGRP/OSPF) and switching (VLAN's, STP, etc)
Advanced knowledge in SNMP and other network management protocols/systems
Advanced knowledge in QoS principles and use of different QoS appliances
Able to identify network issues, propose and implement actions to resolve the problem
Experienced and knowledgeable on different wireless technologies (802.11 a/b/g/n/ac) design, implementation, optimization and troubleshooting
Must be highly resourceful
Able to complete tasks with minimal supervision
Must be a team-player
Certifications (CCNP/CCDA/CCIP) is a plus
Understanding of wires and wireless basic networking
Ability to use an Apple Macintosh system
Ability to manage and support 1st and 2nd level issues on an Apple Macintosh system
Ability to manage and support 1st and 2nd level issues on a Microsoft Windows System
Basic understanding of Directory Services on both Windows (Active Directory) and Macintosh (Open Directory)
Understanding of hardware configuration of both Apple and Windows devices is highly desirable
Intermediate understanding of DNS, DHCP, Filesharing (with or without SAMBA)
Ability to work under pressure
Ability to document activities and issues
Ability to support basic applications like MS Office and others
Must be a team-player
Certification on Apple environment is a plus.
Application Closing Date
Not Specified.
The post System/Network Engineer at Netcom Africa Limited appeared first on Jobs in Nigeria – http://jobsinnigeria.careers.