Communication for Development Consultant at the United Nations International Children's Emergency Fund (UNICEF)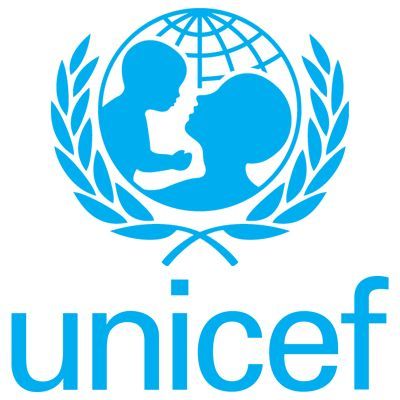 UNICEF works in some of the world's toughest places, to reach the world's most disadvantaged children. To save their lives. To defend their rights. To help them fulfill their potential. Across 190 countries and territories, we work for every child, everywhere, every day, to build a better world for everyone.
We are recruiting to fill the position below:
Job Title: Communication for Development Consultant – (NOB)
Job Number: 521079
Location: Kebbi
Work Type: Temporary Appointment
Details
This position is to support the State ministry of health, state primary health care development agency and other partners in the implementation of evidence-based interventions that will result in the scale-up of and improved access to maternal and newborn health services with a particular focus on systems strengthening, local capacity building, focused mentoring in local facilities and communities in Kebbi State.
The officer will support the SMOH, SPHCDA and other partners in the implementation of various strategies and interventions that will strengthen partnership for policy reforms, sector governance and stewardship at LGA level, increased transparency and accountability, capacity building, provision of sustainable and scaled-up integrated MNCH service delivery with equity and community participation.
Major Tasks to be accomplished
Eestimated time required to complete tasks. Attach additional sheets, if necessary, to describe assignments:
Under the supervision of the Communication for Development Specialist (NOC), work with State EU project team to guide implementation and monitoring of C4D interventions, in line with the workplan and results framework
Facilitate partnership at LGA and community levels (working with all institutions and structures) on effective implementation of the EU-MNCH programme
Participate in, facilitate and provide reports on implementation of interpersonal communication, community dialogue sessions and engagement with various participant groups under the EU Project
Lead processes of advocacy to key influential persons in Kebbi State (especially Traditional and Religious Leaders and Heads of Ward Development Committees) for support to EU-MNCH programme, especially promotion of MNCH behaviours
Support capacity development activities on C4D for Community-Oriented Resource Persons (CORPs), Voluntary Community Mobilizers (VCMs), Ward Development Committees (WDCs), Faith-based groups, women and youth groups for effective promotion of MNCH behaviours at community level
Document processes, key outputs, constraints and lessons learnt in the various platforms of C4D programming
Supervise community activities that promote health seeking behaviour among caregivers in Kebbi State, in line with the EU project, including social events, festivals and commemorative events
Participate in and provide short Reports on the activities of the state Social Mobilisation Technical Committees (SOMTECs)
Support extensive documentation of all activities under the EU Project, including development and publication of 8 Human Interest Stories per year and a Quarterly EU Programme Newsletter and frequent Social Media outputs
Produce quarterly Newsletters to give visibility to the programme and donors
Minimum qualification
University Degree in Social Sciences, Communication, Humanities, Public Health or related technical field.
Five years experience working on Programme Communication/Communication for Development
Fluency in oral and written English is required. Knowledge of another UN working language an asset. Knowledge of local working language of the duty station, an asset.
Knowledge of the latest developments and technology in related fields.
Ability to make timely and quality judgments and decisions and very good training skills.
Computer skills, including internet navigation and various office applications.
Demonstrated ability to work in a multi-cultural environment and establish harmonious and effective working relationships, both within and outside the organization.
Willingness to travel to remote regions of the country
Initiative, passion and commitment to UNICEF mission and professional values.
Application Closing Date
16th April, 2019.
The post Communication for Development Consultant at the United Nations International Children's Emergency Fund (UNICEF) appeared first on Jobs in Nigeria – http://jobsinnigeria.careers.