Head, Customer Service at American AirSea Cargo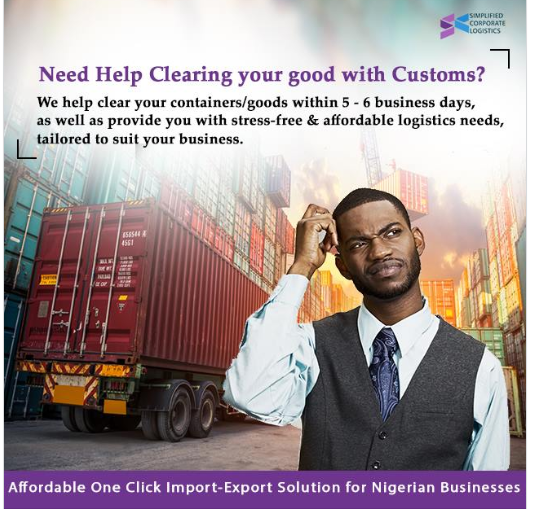 American AirSea Cargo, a reputable organization with three major brands (Shoptomydoor, ShiptoNaija and Simplified Corporate Logistics) whose core mission has been the provision of affordable, fast and stress-free shipping and shopping services from any UK and US online store.
We are recruiting an experienced candidate to fill the position below:
Job Title: Head, Customer Service
Location: Lagos

Job Description
We are seeking to hire a proactive and experienced individual who will be saddled with the responsibility of ensuring that service standards are being met and surpassed.
Your most important role is leading and motivating the Customer Service Team to ensure they give the best service possible to all customers by relaying the company's core ideology of STRESS-FREE to all customers in all manners of communication.
Responsibilities 
Other responsibilities include but are not limited to the following:
Manages and provides guidance to the customer service representatives to ensure that customers' needs are met with exceptional service and professionalism at their very first contact with the company.
Ensure that all emails are responded to within four (4) hours and work with all other departments to resolve all customers issues within twenty-four (24) hours.
Ensure that each of the customer service representative undergoes stipulated trainings that must be completed within three (3) months.
Ensure that all issues, calls, and requests from customers are documented and reported in the support system via ticket creation.
Review all call logs on a daily basis and take every effort, including working with the IT team to ensure we have a 99% call pick up rate by the end of the Second Quarter.
Ensure that customers post not less than sixty-five (65) positive and satisfactory reviews of our services on a monthly basis via the following platforms (Nairaland, Facebook, Instagram, Google)
RequirementsThe prospective employee will be expected to operate in line with our workplace values which are centered around being a team player with zero tolerance for compromise, providing stress free and excellent service delivery to ensure maximum customer satisfaction. This job position requires a seasoned Customer Service Manager who must meet the following requirements. Applicants should also meet the following criteria:
At least 5 years of post-qualification experience as a Customer service Manager/Supervisor .
Extremely proactive and creative in coming up with new ideas to solve issues and improve customer service standards.
Excellent communication skills that allow him/her to inform, help and advice customers clearly and to liaise effectively with other employees.
Possess excellent leadership skills and teamwork orientation.
Recruitment Process
Our shortlisting methods will be solely based on applicants' ability to demonstrate, understand and apply our organization's core values throughout the application process.
These values are embedded in all roles and as such applicants must evidence such to be considered.
Application Closing Date
14th April, 2019.
The post Head, Customer Service at American AirSea Cargo appeared first on Jobs in Nigeria – http://jobsinnigeria.careers.