Program Manager II – Head of Office at Catholic Relief Services (CRS)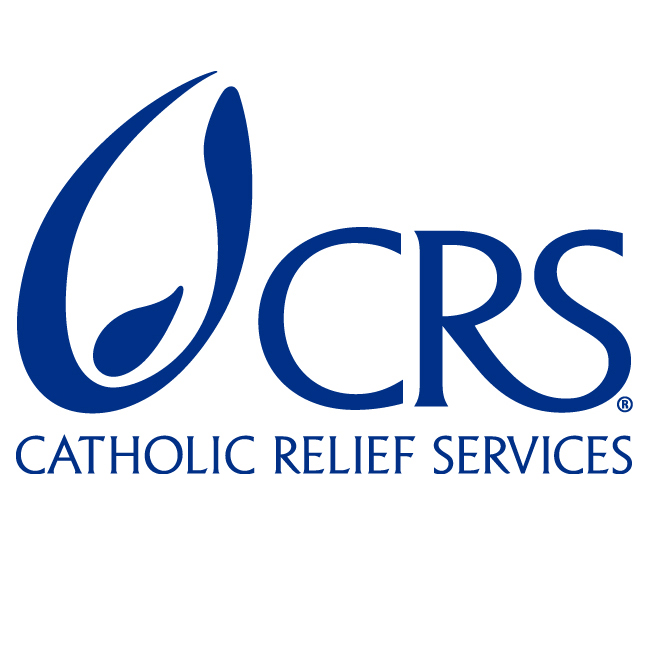 Catholic Relief Services (CRS) is an International non-governmental organization supporting relief and development work in over 99 countries around the world. CRS programs assist person on the basis of need, regardless of creed, ethnicity or nationality works through local church and non-church partners to implement its programs, therefore, strengthening and building the capacity of these partner organizations is fundamental to programs in every country in which CRS operates. CRS re-established presence in Nigeria m 2000 and currently focuses on agriculture, HIV and health extractives and governance, and peace building programming.
We are recruiting to fill the position below:
Job Title: Program Manager II – Head of Office
Job Ref Code: PMH010419
Location: Damaturu, Yobe
Band: 10
Department: Programs
Reports To: Deputy Country Representative, NE Nigeria
Project Background
Now in its eighth year, the Lake Chad Basin crisis has been estimated to affect 10.7 million people in one of the world's poorest, most drought-prone regions.
As of February 2017, 7 million people in Northeast (NE) Nigeria are in severe need of humanitarian assistance, of which 4.7 million people are estimated to be food insecure.
Despite a scale up in humanitarian assistance, significant gaps remain, as thousands of people affected by the conflict have not been reached with adequate humanitarian support.
CRS has worked in NE Nigeria for over three years, providing humanitarian assistance to communities in Borno and Yobe States. CRS' work has now expanded to early recovery and development assistance in the NE states of Adamawa, Borno and Yobe where CRS has offices.
Primary Job Responsibilities
Through the Head of Office, Yobe State, CRS will continue to offer high quality humanitarian and development assistance to communities in Yobe State. Based in Damaturu, the Head of Office (HOO) Yobe will oversee CRS' program implementation and operations support in Yobe State.
S/he will maintain coordination and communication with key program and operations personnel based in NE Nigeria for the agency's humanitarian and development assistance ensuring integration with the country program operations and program quality standards.
The HOO supervises the Yobe office in maintaining quality implementation, overseeing the overall programming, administration, logistics, coordination and finances.
The HOO focus is to assist the office team stay abreast of the multiple activities, grant technical financial and policy oversight, provide guidance and support to the partner organizations, support the capacity building of CRS staff with active hands-on collaboration, and maintain open channels of communication and coordination with programming and operations staff with the NE main office.
The HOO will also manage the quality and timeliness of all project reports and proposals, and for financial and administrative reporting.
He/she will promote coordination between other offices in the NE and ensure integration and collaboration across CRS' development and humanitarian assistance.
S/he defers to DCR/NE authority on major issues of policy and procedure and is the chief security officer for CRS in Yobe State.
Specific Responsibilities
Program Quality and Management:
Oversee specific and clearly defined program directions and day to day activities as indicated in the donor agreements, successful implementation of programming strategies, M&E, financial, programmatic, and staffing management.
Serves as point person for the program and provides strategic and technical leadership to CRS staff in Yobe and partners for all of its components.
Leads the planning of programming directions and sets high quality performance targets ensuring adherence to technical standards, CRS quality programming standards, best practices and donor guidelines.
Uses appropriate management tools to plan, review and track progress on project implementation progress as well as on the utilization of project resources.
Oversees the work of programming teams during the preparatory works, assessments, technical requirements, selection of external entities in support of the specific projects/program and ensuring compliance with CRS agreements and with statutory and technical legislation issued by appropriate government authorities.
Ensures the development and implementation of strong MEAL systems using appropriate CRS tools and resources to maximize project impact on beneficiaries.
Partnership and Capacity Building:
Establishes and maintains excellent collaborative working relationships with local partners
Manages relationships, negotiations and intensive communication efforts with partners in all phases of grant/project implementation
Facilitates coordination with partners, including knowledge management, learning and capacity building for partner staff
Promotes the involvement of partners at all stages of the project cycle
Identifies both program quality and management quality capacity building needs and organizes relevant support via follow up with programs and operations leadership within the country program, HQ and region.
Programmatic Reporting:
Ensures timely and quality preparation of donor project narrative reports, quarterly performance indicator tracking tables, baseline and final evaluation reports, as well as other reports needed/required by the local government, donors, the region or headquarters as per reporting schedule.
Advises senior management about issues affecting project implementation, or key local issues affecting future grants/projects developments.
Security:
Supervises the Security Officer for Yobe State and oversees overall security management in Yobe State; ensures cohesion, application of security instructions and guidance as well as regular updates of Yobe State specific security procedures and manuals.
Attends and/or ensures CRS' attendance at cluster security meetings in Yobe State and ensures sharing of security information as appropriate with staff.
Establishs a network system among the Deputy Country Representative/NE, and security staff, including the Country Program's Security Manager, that monitors security reports for immediate action, as appropriate for enhanced Yobe specific security management.
Ensures that security is part of all new staff orientation coming into Yobe State, and all staff visiting Yobe State receive security briefings.
Budgeting, Financial Planning and Compliance:
Ensures proper financial management systems are in place and followed in coordination with the Awards Management Officer (AMO) and finance team/department.
Ensures grant/project management compliance with donor regulations.
Ensures the review and timely submission of financial reports by partners working in close coordination with the AMO, finance team and other resource management staff in North East Nigeria.
In collaboration with program and operations leadership, and the finance staff/department, reviews and analyzes budget comparison reports and takes necessary steps to ensure proper management and utilization of grant/project budgets.
Representation, Coordination, and Communication:
Leads regular team meetings, staff meetings, partner meetings and program (technical) meetings with other implementing NGOs/Government agencies and institutions in Yobe.
Ensures systems are in place for the proper documentation of meetings and timely circulation of resulting information/outcomes.
Ensures CRS active participation and/or leadership as relevant in local sectoral or multi-sectoral coordination forums and the regular sharing of information and data with other agencies to inform collective analysis and planning.
Helps with the coordination of visits of CRS, donor and partner staff as needed.
Supervisory Responsibilities:
Supervises and mentors grant/project staff working on specific-based activities/sectors.
Ensures timely and quality adherence to CRS Performance Management System for all staff under his/her supervision.
Prepares employee job descriptions, performance plans and performance appraisals for projects officers/assistants that are engaged for specific clearly defined projects in coordination with other program and operations managers.
Qualifications and Skills
Master's Degree in Development, Project Management, Business, Organizational Development, Non-formal Education, Psychology or Public Administration; significant work experience in a directly related field will be considered in lieu of graduate degree.
Minimum of eight years of experience in project management, within international organizations or the private sector, including: management of human resources, project activities and/or budgets;
Experience working in security compromised areas
Demonstrated experience in community mobilization, organization and mediation among local actors
Excellent writing and communication skills in both English
Strong cross-cultural skills and experience working with people from different ethnic/cultural backgrounds
Demonstrated capacities to establish and maintain strong, collaborative working relationships with donors, government officials, local organizations, communities and other stakeholders
Proven ability to multi-task and meet deadlines
Proven ability to develop proposals and write reports meeting donor requirements
Must be able to work independently and represent CRS
Proficiency in computer applications (MS Word, Excel)
Willingness to travel within northeast Nigeria
Key Working Relationships:
Internal: Deputy County Representatives, Emergency Director, Emergency Coordinator – Program Quality, Emergency Coordinator for Partnerships and Capacity Strengthening, Head of Operations, Security Manager, Senior Business Development Manager, and other CRS programming and operational staff in Nigeria as well as Humanitarian Response Department (HRD), regional teams and other HQ program quality support teams.
External: Appropriate Sector leads, UN OCHA, state and local government offices, local and international NGOs, UN agencies, CRS partners, donors, community members and beneficiaries
Language Required:
Fluent written and spoken English
Fluency in Hausa or Kanuri or any other local languages is a distinct advantage.
Required Travel: Travel within Nigeria, frequent vehicle travel to project sites.
Work Environment: This position is based in Damaturu, Yobe State, with frequent travel around the entire NE Nigeria.
Application Closing Date
9th April, 2019.
The post Program Manager II – Head of Office at Catholic Relief Services (CRS) appeared first on Jobs in Nigeria – http://jobsinnigeria.careers.