Site Lifting Specialist at Hobark International Limited (HIL)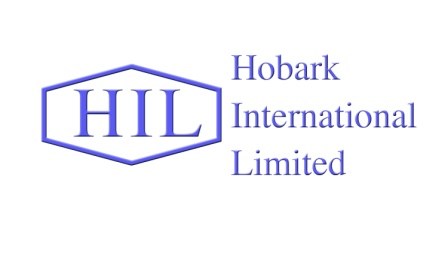 Hobark International Limited (HIL) is the parent company of the Hobark group operating in the oil and gas industry. The company was incorporated in 1998, starting as a staffing agency based in Port Harcourt. Currently we have offices in 4 countries with our head office in Lagos.
We are recruiting to fill the vacant position below:
Job Title: Site Lifting Specialist
Location: Offshore Nigeria
Job Type: Contract
Job Description
Continually liaise with the CPLO to ensure that lifting and handling standards within CLIENT are consistently respected in sites.
Ensures that all applicable Company Rules and CLIENT Lifting Procedures (Lifting Management System) regarding handling & lifting operations are well understood and applied by all personnel involved in lifting operations.
Advices on issues pertaining to lifting and handling operations,
Constantly liaise with Contract Site Rep in order to ensure that their lifting equipment and operations are in congruence with CLIENT lifting and handling procedure
Carry out periodic lifting audits in all supply vessels under contract with CLIENT
Carryout a yearly assessments of all dedicated lifting equipment's in Project and justify their capacity utilization
Develop a rigging loft procedure and ensure that the rigging loft is properly and adequately controlled
Work in conjunction with the contractors lifting team on site to ensure that lifting equipment and lifting standards are respected in the day to day operations.
Review Lifting Operations Plans for all critical lifting or handling operations on Site
Participate in JSA of critical lifts and attends all critical lifting operations
Provides expertise in day to day handling and lifting activities on site, which include: categorizing lifts, hazard identifications and risk assessment, technical review (lifting procedures and organizations),
Assists the CPLO during assessment of personnel competence to carry out lifting of handling operations.
Ensure that tool box talk is performed by all personnel at the beginning of each lifting operations.
Performs technical inspection and evaluation of cranes and selects lifting equipment proposed for use on sites
Prepare generic lift plans and carry out its periodic reviews.
Develops a Site lifting and handling procedures / instructions and ensure its periodic review.
Coach and mentor personnel involved in lifting and handling operations (crane operators & riggers, etc.) on site.
Job Specification
Technical Engineering degree
3 years verifiable experience in lifting and handling operations
Possession of LEEA/NSL OR OPITO Accredited Training on Rigging and Lifting
Demonstrate sufficient knowledge of all types of lifting equipments and operations within affiliate.
Ability to prepare or review lifting engineering calculations and risk assessments.
Good knowledge of English.
Primary Skills:
Rigging & Lifting, Lifting Procedures, Lifting Audits.
Application Closing Date
Not Specified.
The post Site Lifting Specialist at Hobark International Limited (HIL) appeared first on Jobs in Nigeria – http://jobsinnigeria.careers.