Department Assistant / Division Assistant at the African Development Bank Group (AfDB)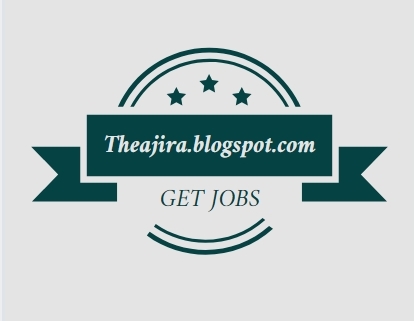 African Development Bank Group (AfDB) – Established in 1964, the African Development Bank is the premier pan-African development institution, promoting economic growth and social progress across the continent. There are 80 member states, including 54 in Africa (Regional Member Countries).  The Bank's development agenda is delivering the financial and technical support for transformative projects that will significantly reduce poverty through inclusive and sustainable economic growth.
We are recruiting to fill the position below:
Job Title: Department Assistant / Division Assistant

Reference: ADB/19/054
Location: Côte d'Ivoire
Grade: GS6 / GS5
Position N°: 50069319 / 50001087 / 50076315 / 50000316 / 50000911
The Position
The job of Department/ Division Assistant, which falls under General Support Services that provides administrative support for the smooth running of the Department, ensures that the Director is freed from all tasks which could otherwise impede the efficient discharge of high duties and responsibilities.
Each Department / Division has its unique functions but the Department / Division assistant works more or less uniformly irrespective of the Departments to assure hitch-free operations within the office of the respective Directorate.
Accordingly, the Department /Division Assistant's job facilitates and contributes to the success of the Director in performing his/her role for the achievement of the High 5s.
Duties and Responsibilities
Under the General guidance and overall supervision of the Director / Manager, the Department / Division Assistant will perform the following:
Work Flow Management:
Receive and register all incoming and outgoing documents of the Department/ Division;
Ensure that documents presented for Director's signature are complete, with necessary attachments and background documents;
Draft general or administrative correspondence on own initiative or on the basis of instructions and finalize for the Director's signature;
Verify that outgoing correspondence is presented in accordance with the Bank's accepted formats and check on probable typographical errors, presentation, completeness and procedural accuracy of all documents submitted to the Director for clearance, approval or signature;
Review and classify priority and important correspondences and submit accordingly;
Follow-up and ensure that target dates and deadlines are met using appropriate tracking tools, and that correspondence and queries are responded to in a timely manner;
Channel correspondence for action by the Director or send directly to the concerned Division, if necessary.
Communication and Liaison:
Receive visitors and telephone calls with tact and discretion, and act according to the nature and urgency of each, including redirecting to the concerned divisions, as appropriate;
Screen Director's calls/visitors, make appointments for visitors to meet the Director or the Division Manager concerned;
Provide background information to the Director / Manager for appointments with official visitors and/or staff members;
Relay information between Director, Division Managers and other staff members of the department;
Follow up on work deadlines with Division Managers;
Schedule weekly team and ad hoc meetings for the Director, according to schedules and Director's Agenda for the week;
Arrange time and venue for meetings, collect necessary background materials of meetings needed from the relevant Departments/Divisions; Remind Division Managers and other staff members about scheduled meetings.
Record Keeping and Documentation:
Maintain a filing system in both hard and soft copies to meet the needs of the Department;
Keep a weekly calendar of activities that shows all meetings to be attended by the Director as well as by other staff members. It also includes all external visits to the Department ;
Obtain briefing and background materials for meetings, seminars, workshops, etc. to be attended by the team's staff, checking their availability and ensuring they have the appropriate briefing files and documents;
Maintain Contact address / Mailing directory of partners working with the Department.
Office Administration:
Make travel arrangements for the Director including tickets, hotel reservation, etc.;
Assist in preparation of presentations using PowerPoint and other software packages on own initiative or on the basis of instructions;
Perform other office administration tasks (photocopies, emails) when the need arises;
Selection Criteria
Including desirable skills, knowledge and experience:
Hold at least a Bachelor's degree in Business Management, Commerce, Administration or related discipline;
Training in secretarial Science and/or Administration and Office Management is advantageous;
Have a minimum of four (4) years of relevant and practical experience in administrative and secretarial roles, in similar offices of international Organizations, Development Banks or similar institutions;
Having private sector experience will be an added advantage.
Good knowledge of administration and office support services, including systems and procedures;
Good coordination skills – methodical and self-organized;
Demonstrable commitment to delivering excellent customer service focused reception and administration service;
Good interpersonal, planning and organizational skills;
Ability to think quickly to respond to immediate requests;
Flexibility to adapt, positive attitude towards change, and a constructive and creative approach to problem solving;
Proficiency in the use of standard equipment (computer, fax, scanner, photocopies, etc.);
Communication;
Problem Solving;
Client Orientation;
Team working;
Operational Effectiveness;
Innovation and Creativity;
Attention to detail;
Ability to communicate effectively (written and oral) in English or French, preferably with a working knowledge of the other;
Bilingualism, knowledge of Arabic, Portuguese, etc. is an advantage;
Competence in the use of standard Microsoft Office applications (Word, Excel, Access, PowerPoint, SAP and/or other integrated document management system).
Application Closing Date
3rd May, 2019
The post Department Assistant / Division Assistant at the African Development Bank Group (AfDB) appeared first on Jobs in Nigeria – http://jobsinnigeria.careers.