Gardener Supervisor (FAC Janitor/Gardener Supervisor) at the U.S. Embassy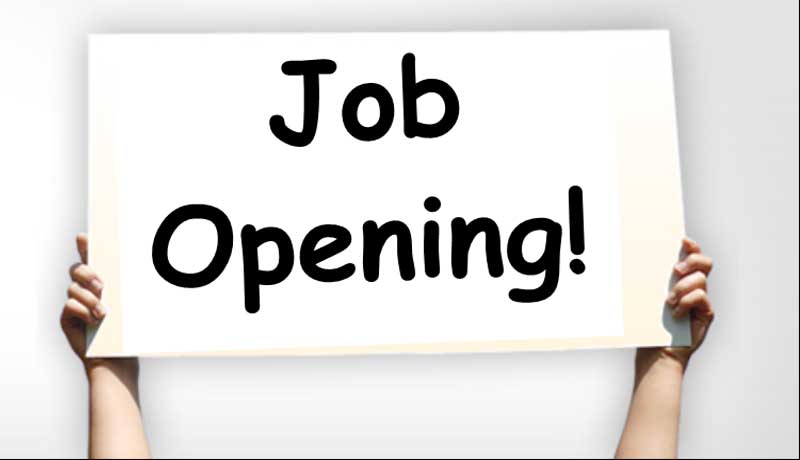 The U.S. Embassy in Abuja, Nigeria is seeking eligible and qualified applicants for the position below:

Job Title: Gardener Supervisor (FAC Janitor/Gardener Supervisor)
Location: Abuja
Announcement Number: Abuja-2019-017
Series/Grade: LE – 1310 6
Work Schedule: Full-time – 40 hours per week
Promotion Potential: LE-6
Security Clearance Required: Public Trust – Background Investigation
Appointment Type: Permanent
Appointment Type Details: Indefinite subject to successful completion of probationary period
Summary
The work schedule for this position is: Full Time (40 hours per week)
Start Date: Candidate must be able to begin working within a reasonable period of time (6 weeks) of receipt of agency authorization and/or clearances/certifications or their candidacy may end.
Supervisory Position: Yes
Relocation Expenses Reimbursed: No
Travel Required: Not Required
Basic Function of the Position
The incumbent supervises work and performance of a workforce of 7 gardeners and 22 janitors in cleaning and maintaining the U.S. Embassy Compound
S/he prioritizes and assigns work, gives instructions and provides training to janitors and gardeners to ensure that all tasks are completed satisfactorily
The incumbent reports directly to the Senior Electrical Engineer.
Qualifications and Evaluations
Experience:
Four (4) years' experience in both janitorial and landscaping/gardening services, which includes two (2) years of supervisory experience is required.
Job Knowledge:
Must be familiar with the theories and practices of landscaping and janitorial services
Must be familiar with how to organize and plan the tasks of a multi-talented work force.
Education Requirements:
Completion of a Secondary School or High School Diploma
Evaluations
Language:  Level III (Good working knowledge) speaking/reading/writing English is required.
Skills and Abilities:
Ability to use web-based systems for work orders and requests, keyboard and numerical skills are required
Must be capable of training or instructing subordinates and supervise work independently
Must be able to perform heavy physical work, as well as ability to safely use all gardening and janitorial tools, equipment and supplies are required
Must be able to read, understand, adhere to and ensure compliance with product and equipment instructions, follow established standard work procedures, safety and health policies and procedures
Must have a valid Nigeria driver's license.
Equal Employment Opportunity (EEO):
The U.S. Mission provides equal opportunity and fair and equitable treatment in employment to all people without regard to race, color, religion, sex, national origin, age, disability, political affiliation, marital status, or sexual orientation.
Qualifications:
All applicants under consideration will be required to pass medical and security certifications.
Benefits
Agency Benefits:
Locally Employed Staff, including Members of Household (MOHs), and Third-Country Nationals (TCNs), working at the U.S. Mission in (insert post and/or country name) may receive a compensation package that may include health, separation, and other benefits.
For EFMs, benefits should be discussed with the Human Resources Office.
The pay plan is assigned at the time of the conditional offer letter by the HR Office.
Other Information
Hiring Preference Selection Process:
Applicants in the following hiring preference categories are extended a hiring preference in the order listed below.
Therefore, it is essential that these applicants accurately describe their status on the application
Failure to do so may result in a determination that the applicant is not eligible for a hiring preference.
Hiring Preference Order:
AEFM / USEFM who is a preference-eligible U.S. Veteran*
AEFM / USEFM
FS on LWOP and CS with reemployment rights **
Important:
Applicants who claim status as a preference-eligible U.S. Veteran must submit a copy of their most recent DD-214 ("Certificate of Release or Discharge from Active Duty"), equivalent documentation, or certification
A "certification" is any written document from the armed forces that certifies the service member is expected to be discharged or released from active duty service in the armed forces under honorable conditions within 120 days after the certification is submitted by the applicant
The certification letter should be on letterhead of the appropriate military branch of the service and contain (1) the military service dates including the expected discharge or release date; and (2) the character of service
Acceptable documentation must be submitted in order for the preference to be given.
** This level of preference applies to all Foreign Service employees on LWOP and CS with re-employment rights back to their agency or bureau.
For more information (i.e., what is an EFM, USEFM, AEFM, MOH, etc.?) and for additional employment considerations, please visit the following Link (Pdf  format).
Marketing Statement:
We encourage you to read and understand the Eight (8) Qualities of Overseas Employees (PDF) before you apply.
Salary
Application Closing Date
17th April, 2019.
The post Gardener Supervisor (FAC Janitor/Gardener Supervisor) at the U.S. Embassy appeared first on Jobs in Nigeria – http://jobsinnigeria.careers.