HVAC Maintenance Engineer (M/F) at SPIE Oil & Gas Services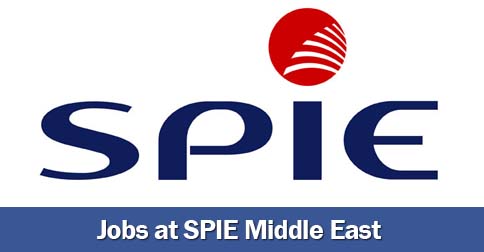 SPIE Oil & Gas Services (part of the SPIE Group) provides a complete range of services to some of the world's largest oil and gas companies through its network of offices in 25 countries across Africa, the Middle-East and Asia-Pacific.
Our turnover has more than doubled in the last few years thanks to the dedication of our 4,000 employees to whom we give training, recognition, and genuine opportunities for career development. In order to support this growth, SPIE Oil & Gas Services is always seeking talented individuals to join its teams
We are recruiting to fill the vacant position below:
Job Title: HVAC Maintenance Engineer (M/F)
Reference number: 2019-11629
Location: Lagos
Contract: Temporary work contract
Contractual hours: Full time
Contract duration: 1 year Renewable
Job Descriptions
Assist Head, Electrical Support for the updating of the Maintenance Plans, may involve procedures drafting, drawings issuance, studies performance, spare parts identification reviews, tools reviews, documentation filing, binding or data capture in computerized systems.
Supports the FPSO operational teams as requested in areas of own speciality, including drafting working procedures, maintenance programmes, and providing associated logistic support. As instructed, develops maintenance methods tools in own area of competence, analyses the works and practices, and suggests ways of optimization.
Performs technical studies in his field of competence as instructed in view of improving performance or upgrading the facilities.
Follows-up the technical problems raised, follows-up the technical and contractual files, as instructed, follows up the warranty claims and the implementation of the corrective actions.
Performs equipment performance analysis; develop and put in place enhanced condition monitoring programmes
Follows-up the day to day activities of the offshore teams; remains available to provide them the assistance and support as needed.
Pays regular visits to the offshore site and participates to the Services as required; may be involved in operational works including major shutdowns. May be incorporated into maintenance working shifts as the case may be, as required during major operations.
Provides assistance and logistic support as required for the provision of resources: vendors, additional manpower, services, tools, spare parts, consumables and other materials. Coordinates the transfer offshore of these resources.
Coordinates as required the repairs required to be subcontracted outside.
Attends materials repairs or inspection in the LADOL or in Contractors facilities.
Coordinates, according to the instructions received from hierarchy, his activities with the MTMC (Maintenance and Technical Methods Contractor) method and planning engineers based in Lagos.
Follows-up into Unisup, the computerised maintenance management system, the registration of the works, of the consumed materials, of the services, and so on.
Follows-up the spare parts and consumables consumption, report anomalies and initiate suitable action in order to prevent shortage.
Reviews the requests for materials, defines the technical specifications for purchase.
Supervises receipt of materials on a technical point of view. Visit the LADOL warehouse as required.
Controls the condition of materials in warehouses, take action for improvement as needed.
Maintains and updates the technical documentation
Performs periodic and ad-hoc reports as required.
Co-ordinate these actions with concerned staff, from both offshore and onshore sites. As well for AKPO as for EGINA
For equipment beyond repair (economical and technical), propose replacement strategy and budget. Closely co ordinate the decision making for the new equipment, prepar
Profile
Engineer University Degree in Electrical or Mechanical Engineering or equivalent. Additional study in HVAC systems
Knowledge in: HVAC systems – Technology, engineering, maintenance
Experience: Minimum of 2 years' experience as HVAC Engineer
Candidate Criteria:
Minimum level of experience required – 3 years or more.
Languages – English (D-Full professional proficiency).
Application Closing Date
Not Specified.
The post HVAC Maintenance Engineer (M/F) at SPIE Oil & Gas Services appeared first on Jobs in Nigeria – http://jobsinnigeria.careers.