General Manager Operations at Onstream Group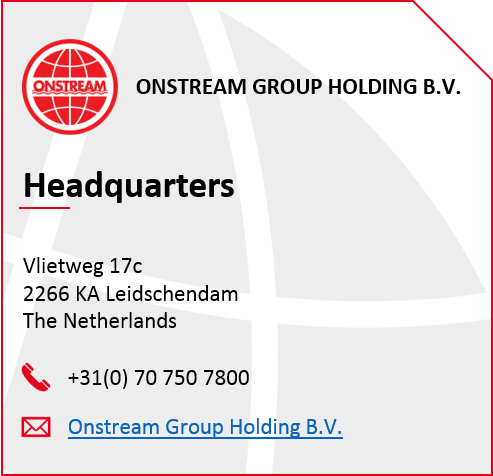 The Onstream Group constantly searches for new solutions for our clients, adapting to current needs and changing industry trends, staying competitive globally and gaining market share.
We are recruiting to fill the position below:
Job Title: General Manager Operations
Location: Lagos
Job Description
The General Manager (Operations) will head and lead the operations department of the company, and will report directly to the Managing Director of the company in discharging the following functions:
Managerial / Supervisory Responsibilities
In the exercise of his managerial and supervisory responsibilities, the General Manager (Operations) will support the managing director to:
Contribute strategic direction and leadership in line with the corporate business plan and strategy for operations department;
implement business strategic decisions as relate to operations department;
implement strategic plans that reflect the longterm objectives and priorities as delegated by the managing director;
maintain, control and appraise the operations department performance against budget and plans;
monitor the operating and financial results against plans and budgets;
take full responsibility in the implementation of the company's operations department decisions and review with the managing director;
foster a conducive corporate culture that promotes strong ethical practices, good corporate governance and employee productivity.
Operational Responsibilities & Tasks:
The General Manager (Operations) will carry out the following and other operational duties as may be assigned to him by the managing director:
Oversee the activities of staff of the operations department;
Ensure effective mobilization, control and utilization of departmental resources;
Ensure continuous improvement in the quality and value of services provided to clients and other stake holders.
Conduct risk assessment and manage the department's strategic decisions to mitigate failures;
Negotiate, develop and maintain contractual arrangements with key clients and suppliers to deliver best value and service levels;
Maintain and sustain the company's quality, health and safety standards, training and meetings in line with company policies and procedures;
Maintain continuous lines of communication, keeping the managing director informed of all critical issues, and operational risks with solutions;
Stakeholder management – build strong relationships and contacts with clients, potential clients, key policy influencers, allied professional bodies, to help secure ongoing projects for the company;
Attend senior management weekly and monthly review meetings to present and defend operations department's reports and execute decisions arising from the meetings;
respond to operations inquiries as may be delegated by the managing director;
Job Requirements
A minimum of 12 years of continuous working experience with at least 7 years spent in senior management and corporate leadership, especially in the oil & gas servicing industry.
Bachelor's Degree in any of the following areas: Engineering, Geology, Physical Sciences, Business, Social Sciences, and Humanities and Arts, or related field
Postgraduate qualifications such as MBA, MSc and relevant certifications are an added advantage.
Excellent communication and organization skills
Ability to travel as this position is based in Lagos, Nigeria with requirement to travel across the country.
Application Closing Date
Not Specified.
The post General Manager Operations at Onstream Group appeared first on Jobs in Nigeria – http://jobsinnigeria.careers.