Contract Manager at the Management Sciences for Health (MSH)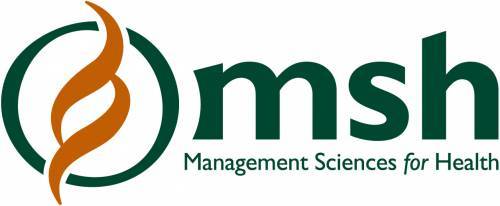 The Management Sciences for Health (MSH), a global health nonprofit organization, uses proven approaches developed over 40 years to help leaders, health managers, and communities in developing nations build stronger health systems for greater health impact. We work to save lives by closing the gap between knowledge and action in public health.
We are recruiting to fill the position of:
Job Title: Contract Manager
Job ID: 13-10592
Location: Nigeria-Abuja
Group/Office: PDG (Program Delivery Group)
Dept/Unit: PDGGEN – Program Delivery Group
Project/Program: A000 – None Specified
Reports To: Director, Finance & Admin
Grade: J
Overview
The Contract Manager (CM) provides contract management and administration support to the MSH Nigeria portfolio of Global Fund (GF) projects managed under MSH's Global Fund Division.
The following applies to instruments where MSH is the prime as well as where MSH is the sub, under the assigned Country portfolio. Activities include monitoring contract compliance, contract management and negotiations.
In addition, the CM provides training to staff in contracts compliance, GF donor regulations, and MSH policies and Standard Operating Procedures.
The CM is aware of, adheres to and educates staff on the MSH Code of Business Ethics and Conduct in all activities. Occasional international and domestic travel may be required.
Specific Responsibilities
Assume responsibility for contract administration and contract management functions as assigned per delegated authority from the Senior Contract Officer, Director, Finance & Administration, and/or Project Director(s). Correspond as necessary with the Global Fund for assigned projects, including but not limited to the following:
Negotiating terms and conditions of prime GF Grant Agreements, ensuring regulations, terms and conditions are acceptable to MSH.
Drafting and negotiating GF approval and waiver requests
Drafting and negotiating subcontracts, subagreements, and grants ensuring appropriate regulations, terms and conditions are included in the subcontract, sub-agreement, and grant.
Drafting and negotiating amendments to subcontracts subagreements, and grants.
Monitoring sub's financial performance, compliance to the terms and conditions of the sub and approving invoices for payment. Performing contract actions such as termination and resolving discrepancies in subcontract, subagreement, and grant performance.
Perform and document research conducted on donor-related regulatory documents, as needed, and prepare written responses to queries. Examples of donor-related regulatory documents would include but are not limited to: the GF Code of Conduct for Recipients of Global Fund Resources, Grant Regulations, Guide to Global Fund Policies on Procurement and Supply Management of Health Products, Guidelines for Annual Audits of Global Fund Grant Program Financial Statements, Guidelines on Implementers of Global Fund Grants, Operational Policy Manual and Standard Terms and Conditions for Grants.
Draft solicitations for subcontracts, subagreemnets, and grants. This includes drafting and issuing the required Expression of interest (EOI), Request for Proposals (RFP), or Request for Applications (RFA), as appropriate.
In accordance with the pre-determined grant manual and MSH's Policy/SOP on Subaward Management, coordinate the evaluation of applications with the Technical Evaluation Committee ensuring a fair and transparent process is achieved. .
Lead the negotiation on subcontracts/subagreements/grants, and sign subcontracts/subagreements/grants as delegated. Select the appropriate instrument and use/or amend the appropriate instrument using corporate templates for subcontracts/sub-agreements/ grants, etc.
Coordinate, draft, and issue management letters to subcontractors/subawardees/grantees on quarterly basis following performance review by the PR and/or MSH.
Assist, as needed, with the submission of the quarterly Progress Update and Disbursement Request (PU/DR) submission to Global Fund as well as drafting responses, as needed, to GF's management letter.
Serve as the primary point of contact for all subcontractors/subawardees/grantees for queries and request for contractual guidance.
Coordinate routine audits (desk and/or onsite) of subreceipients and ensure completion and follow through on implementation of recommendations.
Per delegated authority from the Sr. Contract Officer, negotiate daily compensation rates for consultants proposed to work on projects.
Approve invoices from subrecipients as needed.
Draft, sign, and submit approval requests to GF, as delegated.
Prepare and present agreement readings for assigned projects to MSH.
Prepare and present subagreement readings for subrecipients.
Advise and assist project staff on applying and complying with the applicable regulations governing their work. As needed, formally and informally educate project staff on contract compliance issues and operational topics.
Approve completed templates for entry of sub award, award and modification information into MSH's Subaward Management System.
Keep abreast of, interpret, and provide written guidance to staff on donor regulations and policies.
Spot check for compliance on all delegated tasks and develop training plan for issues as necessary.
General:
Participation in applicable GF Country Team meetings and complete assigned deliverables.
Attend staff meetings. Prepare and present on assigned topics at the staff meetings.
Participate in the development of the annual work plans.
As time and duties allow, keep current on GF regulations and processes.
Perform other duties as assigned.
Qualifications and Experience
Master's Degree or equivalent related experience.
Demonstrated experience in GF contract management strongly preferred.
Demonstrated experience in both US government and non-US government contracting.
Strong microcomputer skills and knowledge of spreadsheets and word processing: MS-Excel and MS-Word preferred.
Demonstrated strength in prioritization.
Good interpersonal skills.
Ability to communicate clearly and concisely, both orally and in writing.
Strong organizational skills for managing and coordinating a variety of tasks simultaneously and demonstrated flexibility to assume a workload which frequently necessitates an adjustment of priorities.
Firm understanding and sense for the importance of paying attention to detail.
Ability to work in a team-oriented environment.
Ability and availability to travel as needed.
Application Closing Date
19th April, 2019.
The post Contract Manager at the Management Sciences for Health (MSH) appeared first on Jobs in Nigeria – http://jobsinnigeria.careers.