Human Resource Intern I at the Management Sciences for Health (MSH)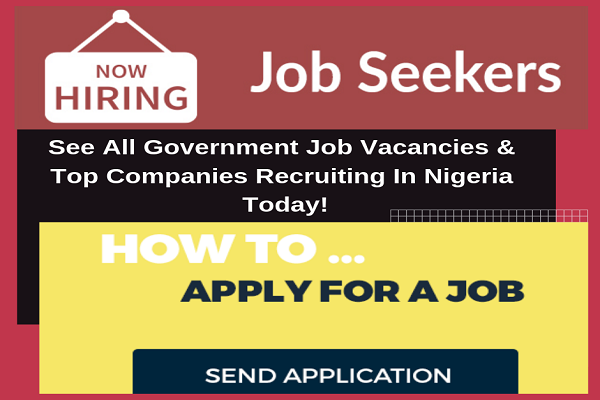 The Management Sciences for Health (MSH), a global health nonprofit organization, uses proven approaches developed over 40 years to help leaders, health managers, and communities in developing nations build stronger health systems for greater health impact. We work to save lives by closing the gap between knowledge and action in public health.
We are recruiting to fill the position of:
Job Title: Human Resource Intern I
Job ID 13-10582
Location: Nigeria-Abuja
Group/Office: PDG (Program Delivery Group)
Dept/Unit: PDGGEN – Program Delivery Group
Project/Program: A512 – Nigeria CaTSS
Reports To: Human Resource Specialist
Grade: Intern
Overview
The Human Resources (HR) Intern will assist with recruitment, benefits and hiring actions.
The Human Resources Intern performs a variety of tasks related to staff record keeping within the organization.
Specific Responsibilities
Assist with the recruitment process of new staff.
Provide general and clerical support to the Human Resources Unit; compose and type letters, memorandums and other correspondence related to human resources activities, prepare a variety of reports.
Perform a variety of general support duties: make copies, maintain calendar activities, meetings and various events for assigned staff, process mail including receiving, sorting, logging and distributing incoming and outgoing correspondences from the Human Resource Unit.
Process personnel action forms and maintain personnel records to ensure timely performance evaluations and appropriate actions.
Maintains human resources records by recording new hires, transfers, terminations, changes in job classifications, merit increases; tracking vacation, sick, and personal time.
Filing of all papers and documents into appropriate employee files
Prepare new employee files.
Collate all approved leave forms
Maintain database for staff benefits such as Staff Health Insurance/ Accident Insurance Plan.
Conduct terror check for consultant and new hire.
Perform other duties that may be assigned from time to time.
Qualifications and Experience
A minimum of a degree in Social Sciences, Business or other relevant field
Post NYSC experience of one year working within government, INGO or local NGO environments
Good computer skills, including practiced knowledge and experience in Microsoft office package.
Excellent organizational and interpersonal skills.
Excellent ability to communicate and maintain diplomatic and productive relations with the team; resourcefulness, flexibility and ability to work in a changing and challenging environment.
Ability to interpret, analyze and explain the official employment regulation framework.
Possess positive attitude, Demonstrated integrity, confidentiality and approachability.
Application Closing Date
12th April, 2019.
The post Human Resource Intern I at the Management Sciences for Health (MSH) appeared first on Jobs in Nigeria – http://jobsinnigeria.careers.